Life has come to a predefined boring pattern somehow, isn't it?
We spend most of our teenage studying, roaming the nearby streets, hanging around at the popular city joints and lurking close to the house, workplace or coaching centre of that guy or girl we have a crush on.
And when we have some free days during vacations, we squander it by watching TV and porn sometimes, in the middle of the night. We never really think of a world that exists outside our private bubble. By the time we are done with the college, we have only one or two real trips to talk about; and those trips are never enough to satiate the thirst for travelling.
And then we enter the corporate world! Seems like a very busy planet mobbed by the people who breathe, eat, drink and then work, work & only work.
What kind of life is that dude?
Little do we realise that we are terribly missing the mesmerising mountains, the gurgling streams of crystal clear water, swaying trees in the green valleys and the white sands spread far and wide, all that this magical world has to offer!
Guys… and girls! This is it! Before you turn 30, shut everything, put on your travelling shoes and get on to a journey of a lifetime, lest you miss everything and sit down to write a sob story, when you are already facing midlife crisis.
So, this is the time, to hit these 12 absolutely must visit destinations before you turn 30!
Srinagar to Leh Bus/Truck Ride
Twenties is the age where you have the enthusiasm and energy for bus or truck ride. To get a feel of the rustic enrapturing sights that Srinagar and Leh offer, it would heighten your experience if you take a rustic wagon like a bus or a truck. Trust us, you will have a whole different impression of this place altogether. The open valleys, the gushing wind and the smell of mountains! It will enthral you and enliven you to the core!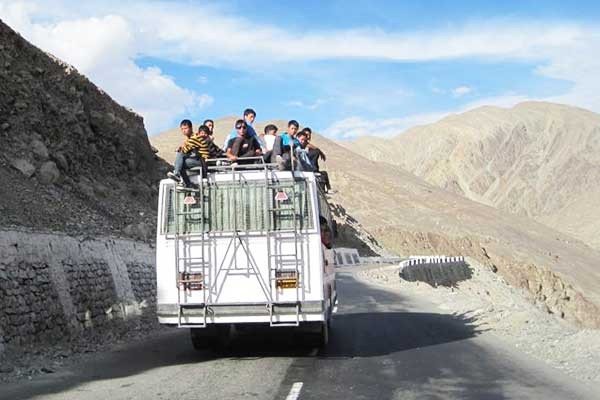 Spitti Valley Trip
Another place that you have to go to appreciate the marvels of nature is the super scenic Spitti Valley, perched high on the ethereal Himalayan Mountains. Since the high altitude here the trip is not suitable for all. Get enamoured by the unique landscapes, quaint and vibrant monasteries along with the unique wildlife of snow leopard, wolf, ibex and blue sheep. If you are wildlife capturer, this is the must place for you.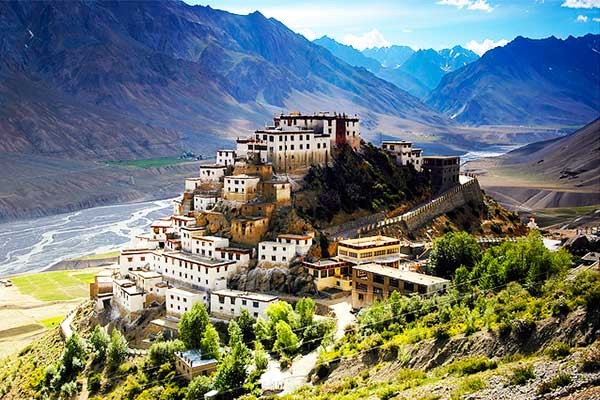 A Toy Train Ride In Hills
Revisit childhood by hopping on a narrow gauged toy train. Cheer away as these colourful bogies make their way through winding trails, colourful landscapes, verdant hillocks and emerald stretches. Darjeeling, Matheran, Ooty and Shimla are some of the place where you can experience a toy train and capture the moments forever.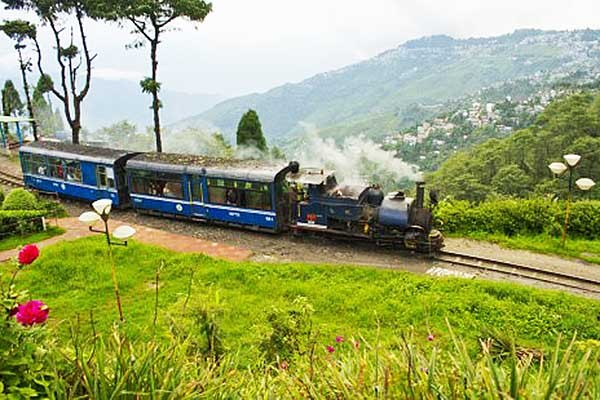 Learn Skiing in Auli
Learning to ski in your younger days comes along with a lot of advantages. Auli is a sought after skiing destination in the snow crusted Himalayan Mountains of Uttaranchal. Providing an all-encompassing view of Mana Parwat, Beethartoli, Nilkanth, Hathi Parbat, Ghori Parbat and Nar Parbat and covered with conifers and oak forest, it is here that you get to ski on a blanket of inviting snow.
Trek to Valley of Flowers
Still hung over with fairy tales of childhood? Take a trek to the Valley of Flowers. It's located in the Himalayas of the Uttaranchal and is just that, vast stretches of vibrant flowers such as Brahmakamal, Blue Poppy and the Cobra Lily spread across the valley. Such is the divine beauty of this place that it seems to have popped straight out of a fairy tale story. And yes, this hike requires you have a great deal of stamina too. That's why, these are the days to experience the beauty and excitement of a trek!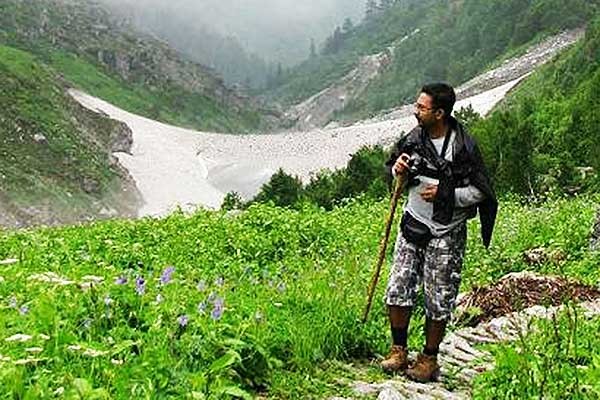 Sunderbans Boat Ride
Experience the untamed nature of Sunderbans with a boat ride. Given the accolade of the largest mangrove ecosystem in the world, this place offers one of a kind views. Through the boat cruise you can witness the fisherman's cove, a three hundred year old temple, crocodile's den, deer rehabilitation centre and a lot more.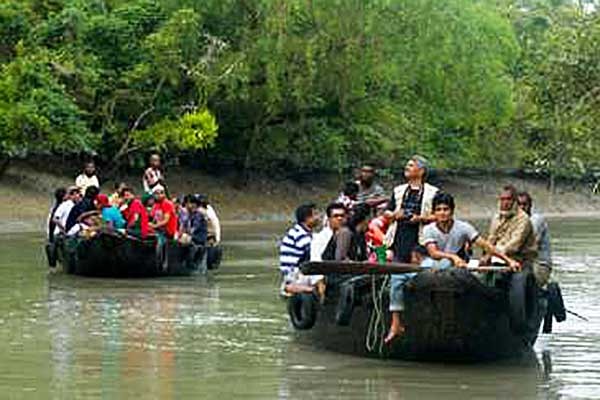 Visit Temples and Boulders at Hampi
Experience a slice of history before your thirties by visiting the ancient temples in Hampi. Get marvelled by the architecture and intricate stone carvings that tell a thousand stories. Also, here are natural wonders such as the boulders. These gigantic stones seem to defy gravity and are spread across the land ornately.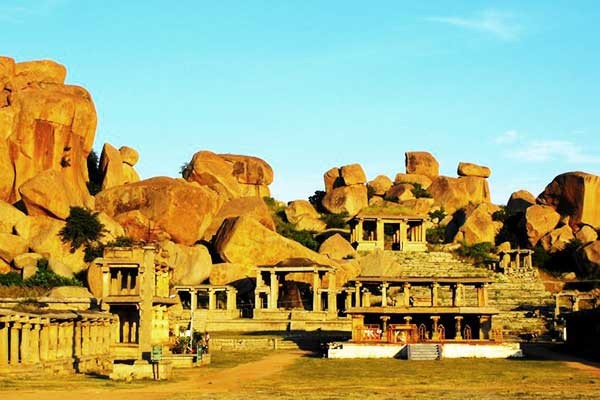 Visit Coorg, Scotland of India
It is said that man truly comes of his own when among pristine nature. For this, head to Coorg, known as the Scotland of India. It is at this cool hill station that you get the unbridled sight of green stretches and experience serenity. Trekking in Coorg has its own joy. Topping the experience is the intoxicating aroma of the coffee plantations permeating the air.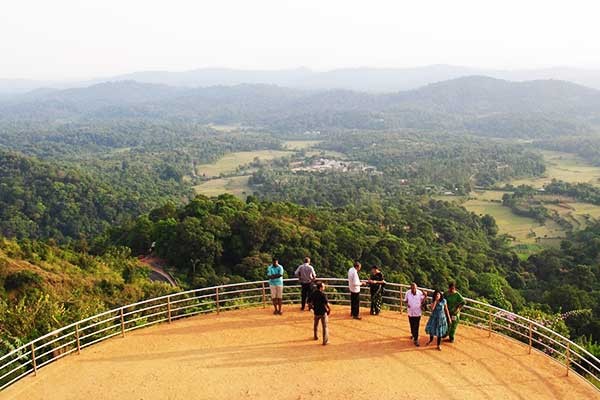 Go to Gokarna and Do Nothing
Twenties is the time where you can get away by doing nothing. Head to Gokarna, a more toned down version of Goa. It is here that you get to reel in the hippy vibe sans the commercialisation and onslaught of people. Relax by the lazy beaches, absorb the scenery of rocky terrains and pristine waters and enjoy by doing just about nothing. A holiday well spent indeed! Still, there is a lot more to Gokarna than basking by the lazy shores. If at all, doing nothing is not your kinda vacation, you can take a ride on the adventurous side with a like-minded group. Through the Quad Bike expedition, explore the rugged terrains, the wilderness of the forests and other landscape delights that this place has to offer.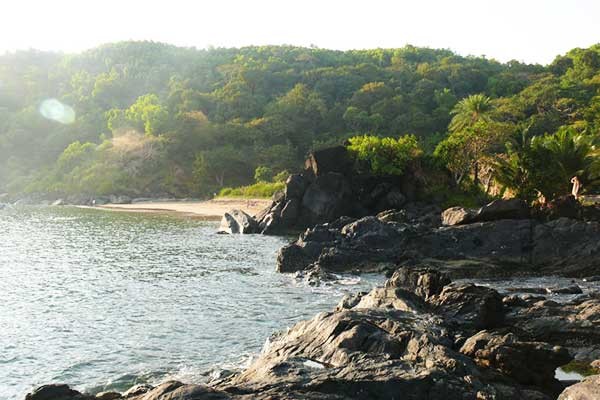 Backpack Across Northeast
Yes, we have all thought about backpacking across Europe sometime or the other, but how about exploring the exotic destinations that our own country provides?  Budget friendly apart, backpacking is the best way to experience the mesmerising sights of the Seven Sisters States of Northeast. For once you step in here, you are in a place unlike any other with nature retained from acres of green fields to haunting caves, the largest river island to bridges made of roots, cascading waterfalls to a lot more. Just make sure that you pack along oodles of energy too, as this can get gruelling. Hence, before you turn 30 is the best time to do it.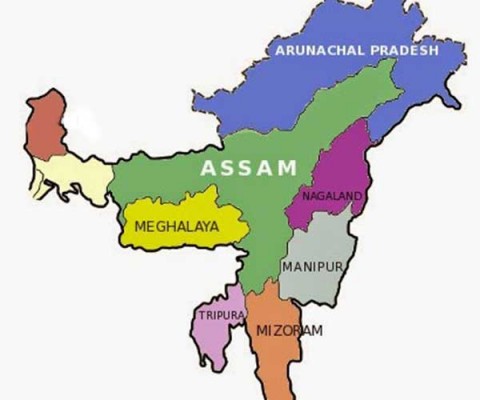 Dhuandhar Falls, Jabalpur
Get a celestial-like feel before your thirties. Flanked by greenery, are the spectacular sights of Dhuandhar Falls in Bhedaghat, Jabalpur. The mysticism of this place mainly lies in the cascading frothing white waterfalls that appear to emanate a mist of smoke, giving it an ethereal quality. Don't forget to take along your binoculars and a good SLR to capture the absolute natural marvel!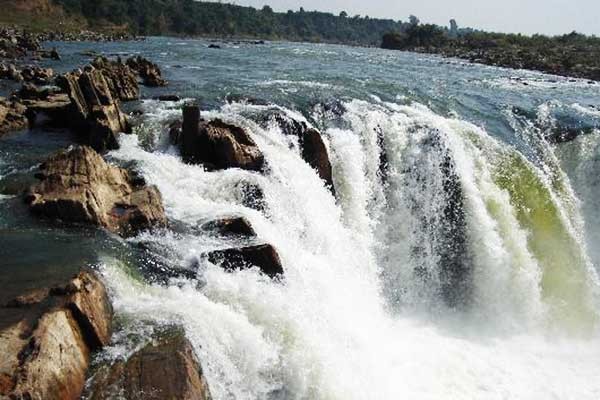 Witness an Airshow in Bangalore
Loved the insane air stunts in the movie Top Gun and some other Holly flicks? Witness something very similar at the Aero Show that takes place in Yelahanka, Bangalore that has close to twenty seven countries participating. Cheer among the huge crowds as the as the exclusive range and aircrafts take-off, plummet, summersault and do a whole lot of awesome areal tricks. We tell you guys, this is a must have experience while you are still young and bubbling, to get that insane adrenaline rush.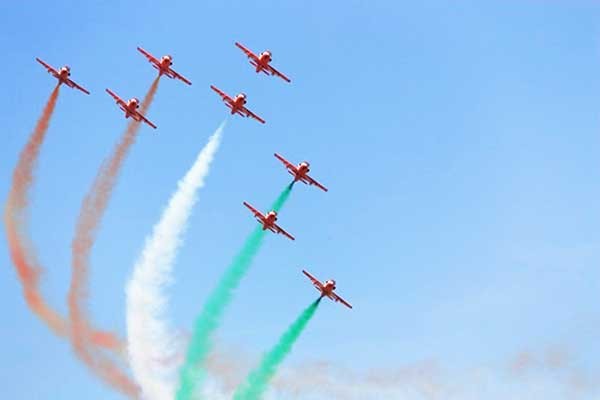 So here you go guys, a whole 12 month calendar is packed here for you.
We have many more handy suggestions on the places, only if you are gearing and gutsy enough to take one of these absolutely thrilling journeys before you hit 30s!