We tell you why Sonam Kapoor is our favorite fashion diva!
The pretty lass, who's riding high on the success of 'Raanjhanaa', recently won the 'Woman Of The Year' award for her contribution to films and fashion. She truly is one of our favorite fashionistas, thanks to her sartorial choices, both on and offscreen. We take a look at why this former plump girl is ruling the roost in Bollywood. Read on:
Quirky style:
She is never conventional in her styling and accessories. From pairing ethnic with a modern touch to going totally wacky, this diva has done it all. It's an added advantage that she can carry anything off and she makes full use of it. When other actresses either play it safe or stick to tried and tested, she brings variety and spontaneity to her clothes. That's what sets her apart from the rest.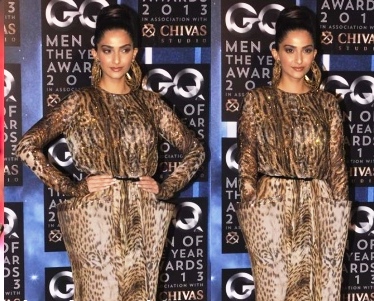 The Indian vs western balance:
Some actresses go mostly western or Indian, depending upon their body type and preference, but Sonam begs to differ. She mixes and matches her outfits brilliantly! Kudos to her for being daring, experimental and most importantly, for fusing Indian and western. She wears a lot of ethnic as well as dresses and shorts, nicely balancing them both.
Hair care:
She has had long hair since forever now, and yet every time she steps out, she has got a new hairdo. From updos to side braids to parlour-straight hair, she tries out everything and delivers her hundred percent! When most heroines stick to their regular hair styles, she picks and chooses different ones and makes sure to not repeat any of those!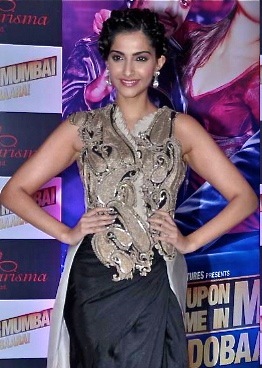 Toned body:
Would you believe it if we said that the leggy lass was actually quite obese as a kid? Being a total foodie, she was rather heavy with a hairy skin and blemishes. And look where she is today! Thanks to her religious workouts and controlled diets, she has been able to shed the extra kilos. The reason most of the outfits looks dazzling on her is due to her toned body!
Do you find her sexy? Do you think she has the best dressing sense in Bollywood? Do let us know…