The Queen of Bollywood, Kangana Ranaut, is taking the fashion industry by its storm, undoubtedly!
Recently, she took the breath of her fashionista fans away when she walked as designer Manav Gangwani's muse at India Couture Week, flaunting her ultra-gorgeous deep wine gown.
She is not a woman who loves fashion only on ramp but one could quickly grasp her elegant sense of sartorial at many of her events appearances and real life occasions too.
Here are the FIVE reasons why we think Kangana Ranaut is the coming of age fashionista!
Indian Designers' Queen
Take any of India's leading couture designers' name, there is not one who would have not thought of Kangana Ranaut as their ultimate muse!From JJ Valaya, Manav Gangwani, Suneet Varma to Anju Modi, she has walked for all. Even Bollywood director cum producerKaran Johar, when turned into a designer, chose her to play his muse for his latest Vero Modo collection.
In one of her interviews with a newspaper, she said –
I am not comfortable walking the ramp for just any designer. I am particular about who I associate with. While choosing a fashion show I take into consideration the designer and the collection. Then only I said yes to do a show.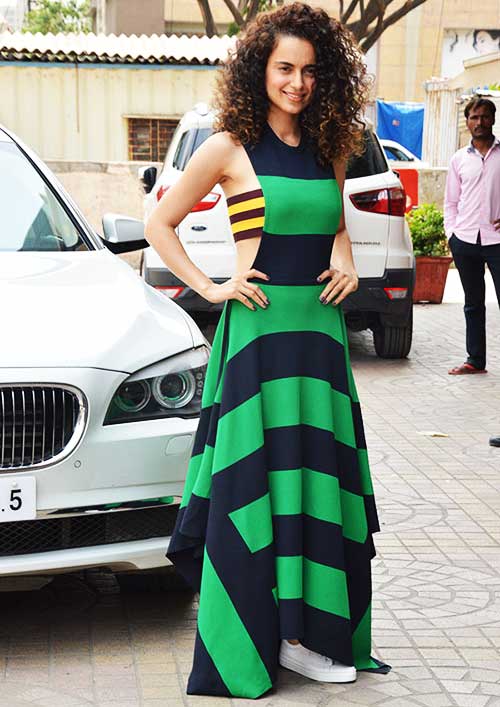 First Actress to Let only Her Dress Be the Showstopper
Wherever she goes, you will get to talk about her dress, her bags and her shoes. That's it! She has no space for jewellery, a trend she is setting since a year! She completely let her dress be the shining armour in any appearances.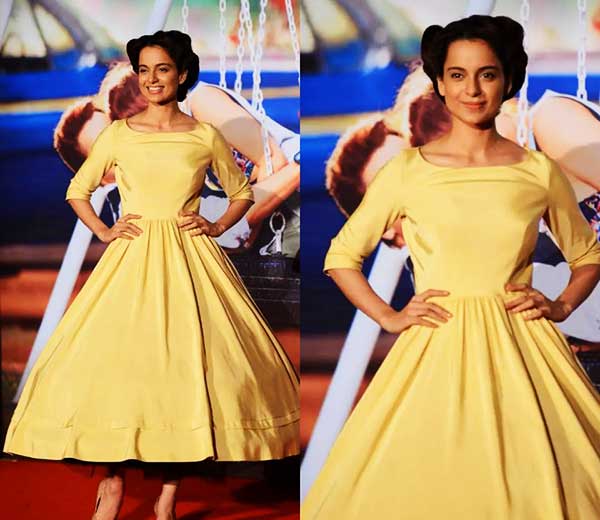 First Actress to Go Hollywood Way in Her Style with a Complete Elan.
She is a greatest fan of Burberry, Dior, McQueen and Miu Miu among many international brands. She has been spotted donning any of these brands either in a piece or from fully head to toe. Whatever she wore, she did it with full confidence, choosing to go off tread.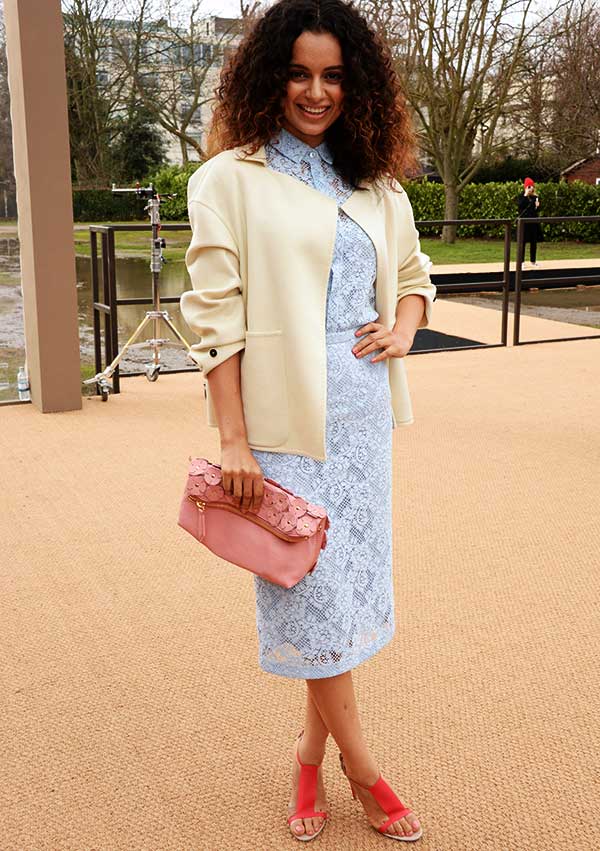 Air of Confidence in Her Style
In her blog "officialkanganaranaut.com", she commented on her style when she decided to wear a Valentino dress, similar to the dress that British actress Audrey Hepburn once wore,but with a complete twist because she doesn't like the soft girl image. Instead, she loves to balance her feminine, daring and quirky sides together!
"When I first saw this Valentino dress in Milan, it reminded me of the pink Givenchy dress from Breakfast at Tiffany's that was made for Audrey Hepburn. She looked like a fairy, but I didn't want to look that soft…that's why avant-garde hair and makeup with this very classic and chic dress. This is my interpretation of boho chic."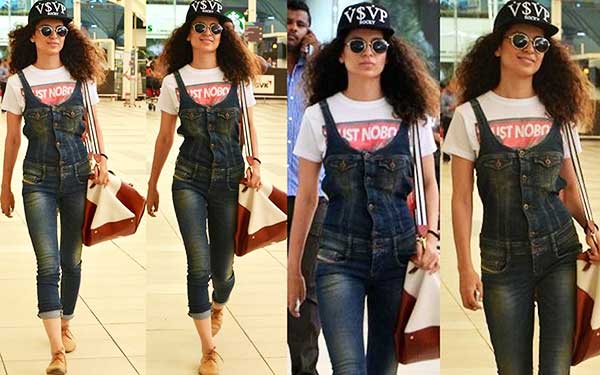 Knows How To Keep Her Fashion a Constant Fresh
Be it wearing floral dress or striped prints, every time she appears in public there is a fresh sense of style exuding from her personality. We loved the way she dressed up in Miu Miu dress with shoes or choosing to go Delphine Manivet for her recent film Katti Batti trailer launch or flaunting her style in Aquilano Rimini dress with Topshop shoes. She knows how to keep her style always different, that too effortlessly! Kangana is not a fashion follower but a trend setter! Don't you agree?