We take a look at the staple sarees that every Bollywood heroine has worn once!
Bollywood beauties love their sarees. It's easily one of the sexiest outfits ever as it adds the right amount of desi tadka to any film! But there are some staple sarees that every actress worth her mascara has worn on the screen. We take a look!
Sheer wonder: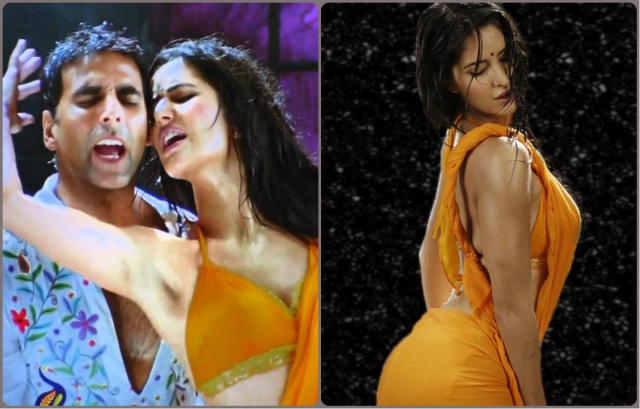 It's the go-to saree for any actress as a soaking wet leading lady in a sheer creation is what fantasies are made of! From Sridevi in a sizzling blue saree in 'Mr India' to Katrina Kaif in a bright yellow one in 'De Dana Dan', they have all rocked this look!
Fabulously Funky: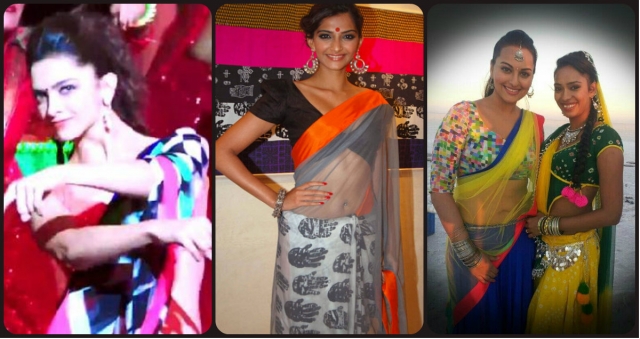 The latest fad is to wear funky prints that are very 'today' and look chic. Think funky and you'd probably picture a Masaba creation in bright hues and assymtrical prints. It was recently worn by Deepika Padukone in 'Lungi Dance' and we also spotted a cool number on Sonakshi Sinha in 'R…Rajkumar'.
Ornate designs:


Directors look for rich fabrics and ornate designs while making period dramas. Inspired by royal families of the country, these saris look spectacular on the big screen.
Everyday wear: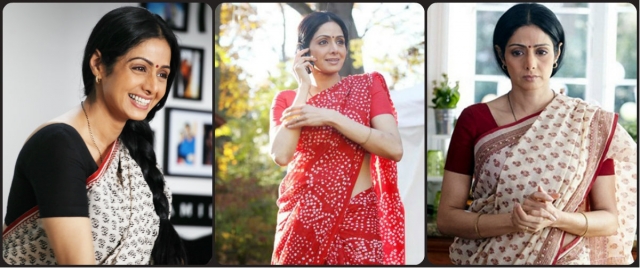 While showcasing middle class women, designers choose simple, everyday sarees. These are colourful and can be worn by anybody on the street. For example, Sridevi's beautiful collection from 'English Vinglish' and Vidya Balan's printed ones from 'Paa'.