"Taapsee Pannu"
Taapsee Pannu is talk of the town for her upcoming movie PINK opposite Amitabh Bachchan directed by Soorjit Sarcar. The trailer of her upcoming movie is unbelievably amazing and therefore has achieved to develop a curiosity amongst her fans.
The talented actress has already blown audiences with her early Bollywood films (Chashme Badoor & Baby) plus now with her mind-blowing acting; PINK seems to be her big movie.
Not stopping here, Taapsee who has worked in almost more than 10 south Indian films is also a  Kathak and Bharatnatyam dancer. She is also into managing a wedding planning business called "The Wedding Factory" along with her two friends.
Apart from that, Taapsee is also active on social networking sites. (Yeah!) Well, coming across her Instagram account we found some of her eye-catchy pictures that proved she is also a FASHIONISTA. (Wink!)
Scroll down to see the gallery of Taapsee's lovely pictures:
 Taapsee smartly chose this PINK stained dress for her recent event…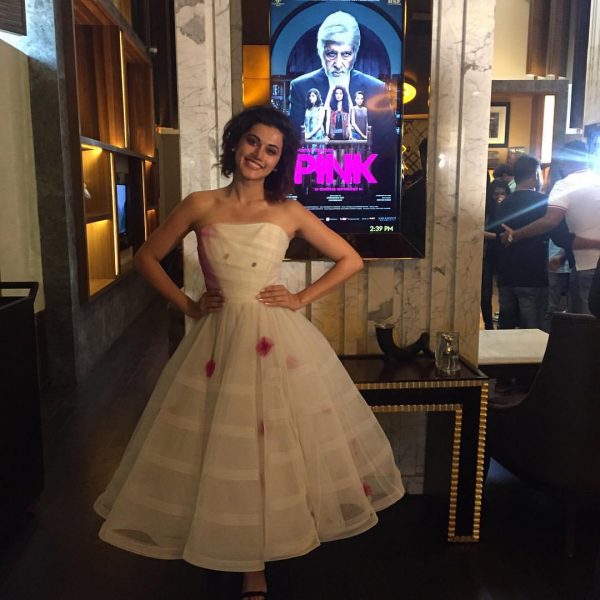 2. Taapsee's hot-looking dress perfectly showed off her tattoo…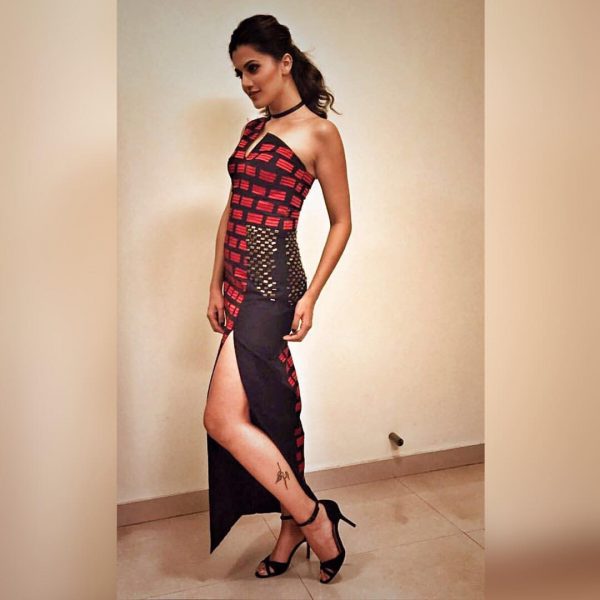 3. Damn! The Jhumkas are equally matching her endearing outfit… Agree?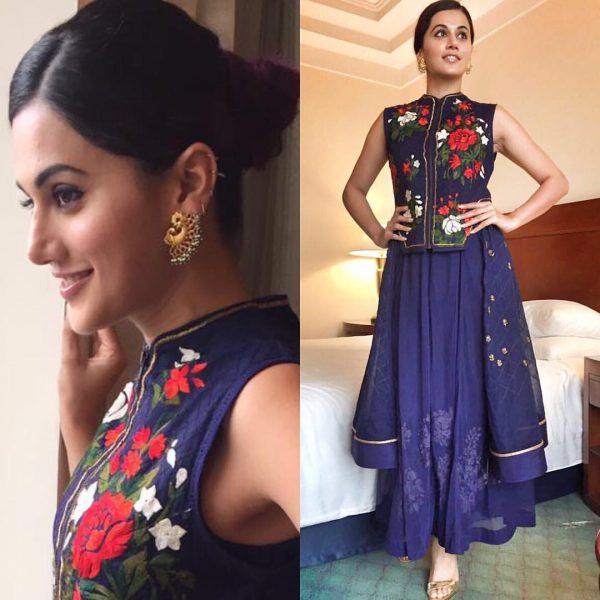 4. Taapsee's pink color outfit gave her a baby doll look…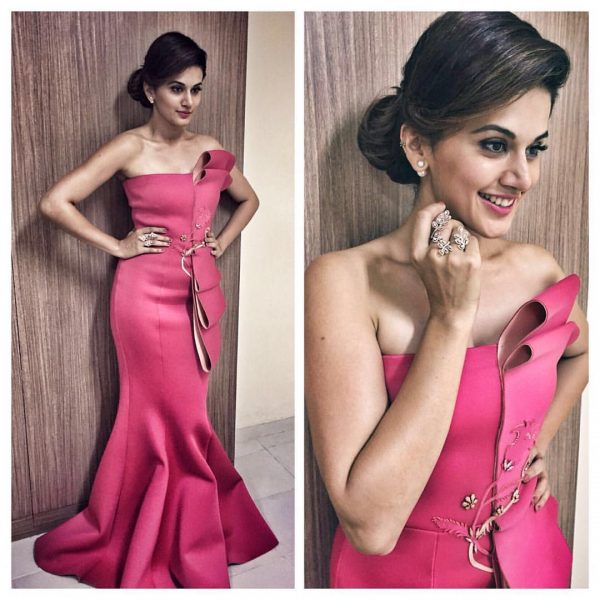 5. That elegant look in her white dress though! Don't miss her bold red lips.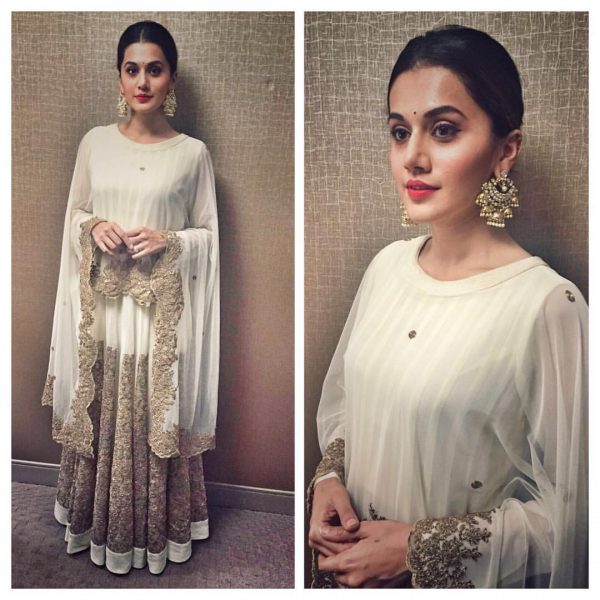 6. Picture perfect with her lovely smile…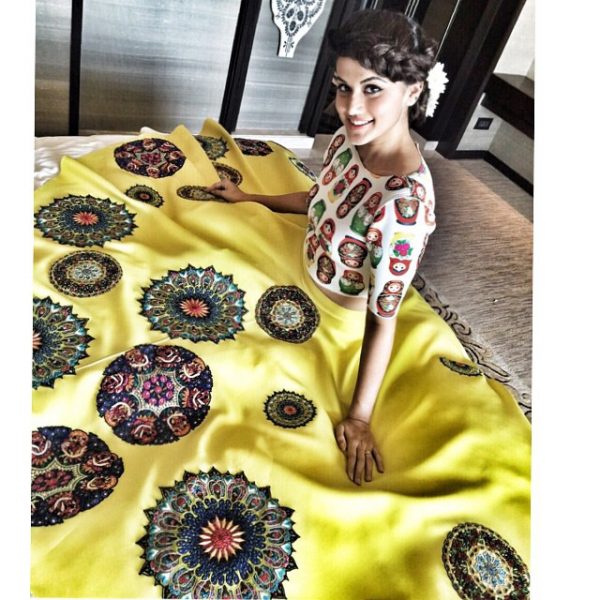 7. This one is truly eye-pleasing…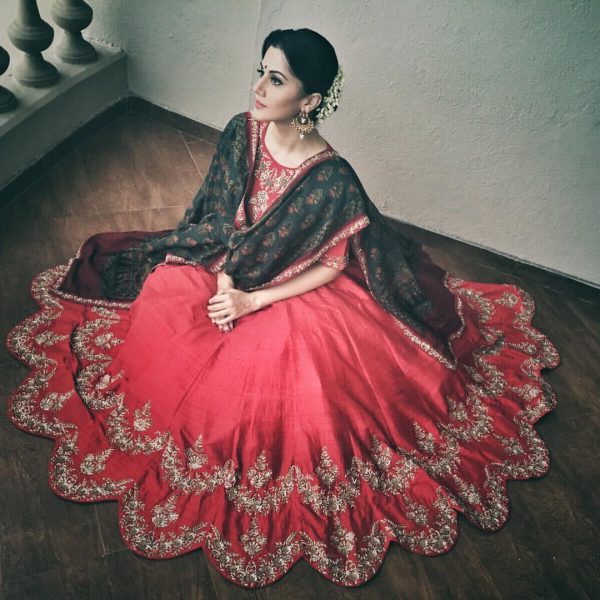 8. Beauty in Black!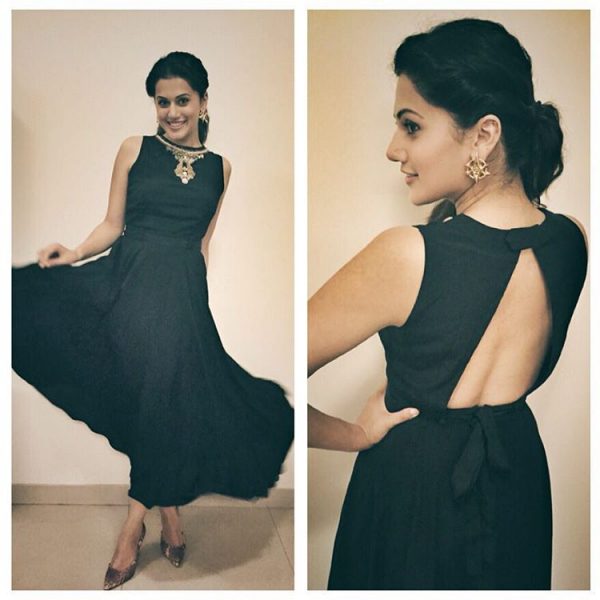 9. Yeah! She can also rock that Indian Saree Look with beauty in her eyes (Wink!)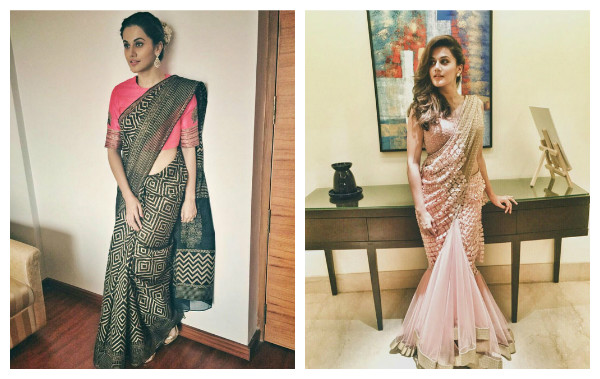 10. Her Bindi look is just stunning…