"Maxi Skirts"
Nowadays, many ladies love to wear Maxi Skirts as they look super fashionable. And the best part is that maxi skirts are affordable too.
Well, a maxi skirt goes out well with a crop top and one can undoubtedly rock them in festive vibes or on a hangout basis. Agree? Apart from those ripped jeans and mini-skirts; high waisted maxi-skirts with attractive patterns seem to be the most chosen one this year.
No wonder, these maxi-skirts are also said to be the best clothing for every height. (Wow!) And, as I mentioned pairing maxi skirts with beautiful crop-top is a win-win choice to complete the attire.
Ladies, there are many classy ones too that you should have without any failure. So, just scroll down and take a look at these must-have attractive maxi-skirts; so later on you can empty your pockets on buying one of these or probably all. (Wink!)
Bandana Print Side Split
Ladies, not necessary that bandana is only headbands. Well, they can be in maxi-skirt style too. Great, isn't it? Take a look at this Bandana print maxi-skirt that stands out to give a chic stunning look. You can pair it up with a fringed crop top.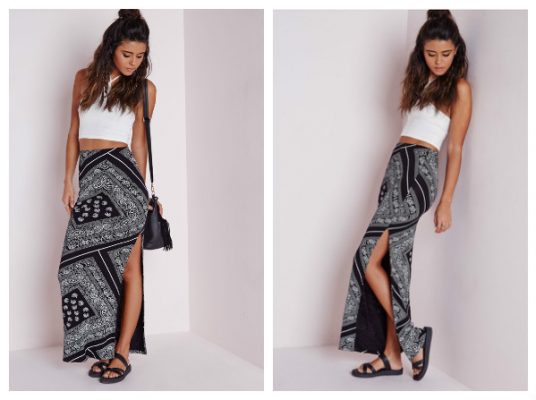 La Cucaracha Maxi-skirt
If you look at the bottom of the skirt then you will find out why this simple-looking maxi-skirt is a must-have one. You can define it by saying "simple yet a beautiful one".
And, you can pair it up with a loose shirt and not necessarily a crop top.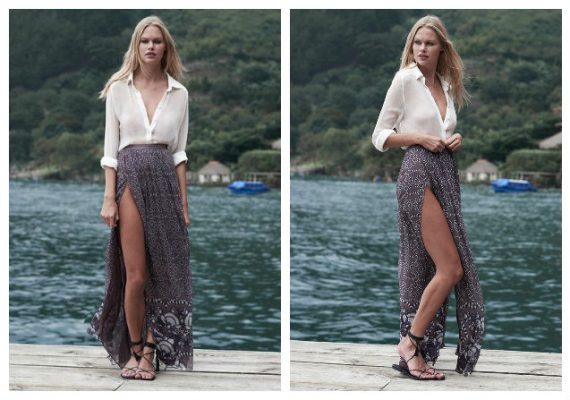 Sheer Maxi Skirt
Sheer maxi-skirts with shorts inside are also finest one to rock that chic-style. Sheer maxi-skirts with flocked flowers are also a good option.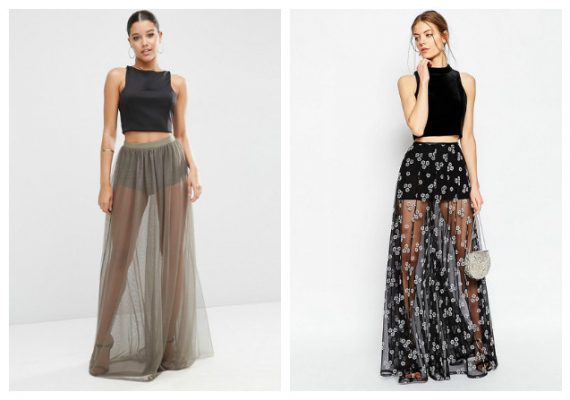 Floral Maxi-skirt
Come on, floral patterned is a must one without any failure. As you can see in (2nd Pic) Vanessa Hudgens once rocked her bohemian style floral white Maxi-skirt. Ladies, you can pair it up with a hat to look prettier.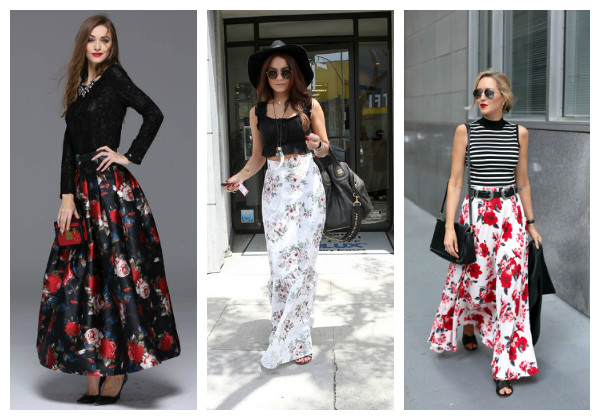 Maxi skirt with pockets
Yes, Maxi-skirts with long pockets are one more unique pattern to rock. How's that? I think the fact that they are not like normal long skirts is what makes them so attractive.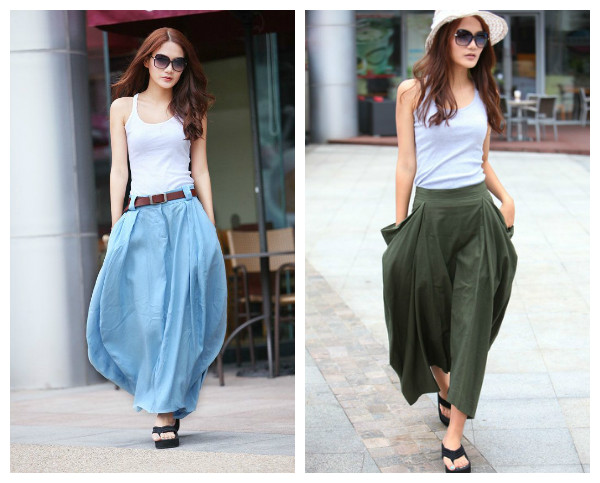 Belted Maxi-skirts
One can go on with a long belted maxi-skirt to look classy and in style. Well, don't you think it's better than the regular double split maxi-skirts?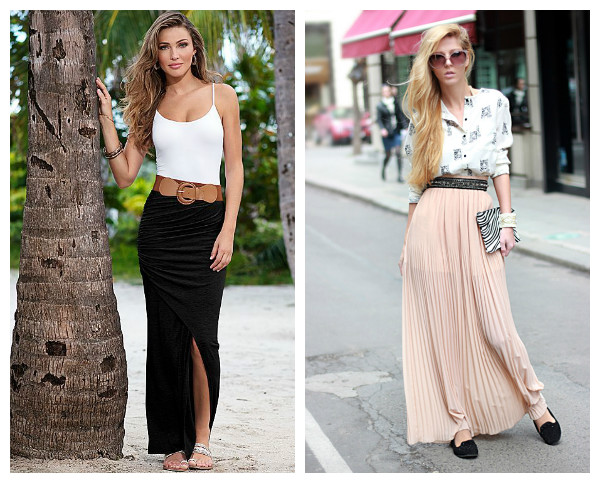 Pleated Chiffon maxi-skirts
Pleated Chiffon maxi-skirts are said to be the street-style look. And, that means it is easy to wear it out with style.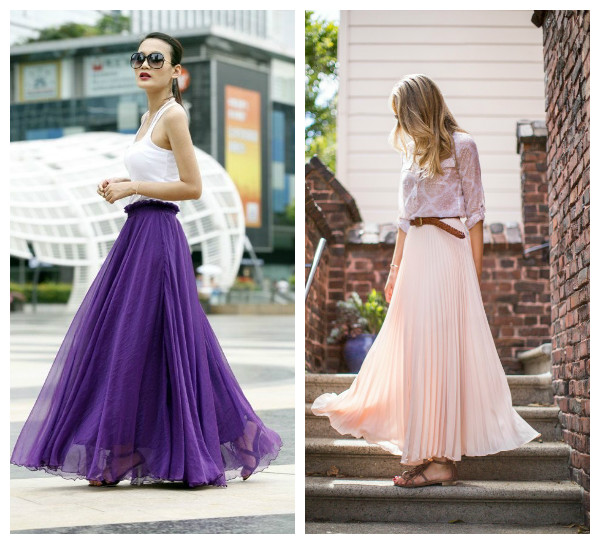 Which one do you like the most? Let us in comments below!