Pom pom make up – Pom poms are cute, chic and those tiny colorful balls that can pep up any boring outfit and make you look FAB in a jiffy. Pom poms are all over on dresses, chunis, stoles, sandals, earrings, bags, blouses, etc.
But now these cute little fluffy balls have become a part of make up too, Pom pom make up.
You read it right.
Beauty enthusiasts are gluing pom pom on their faces, its sounds weird but it's true.
Pom pom make up is chic and a cherry delight. Wanna look trendy this season just stick some mini pom poms on your face, eye brows, eye lids, lips, or be further more creative.
Makeup artists started sticking these pom poms  as lip art, eye art and contouring from November last year but it started trending this year. You can find these pom poms in many stores but, we strongly suggest you to stick with a eye lash glue or any glue that is specially made to apply on face, to avoid any irritations.
Pom pom make up-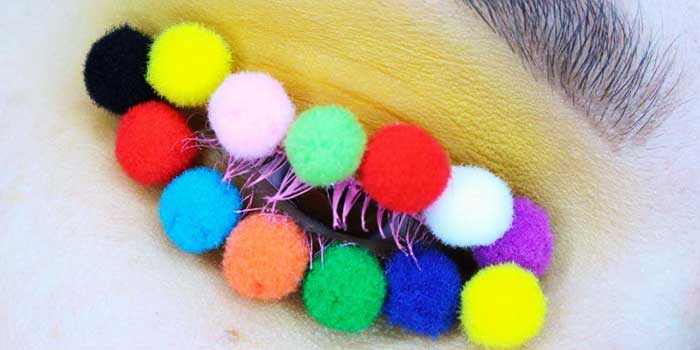 Got dark circles? don't be heartbroken baby stick some pom poms and cover it.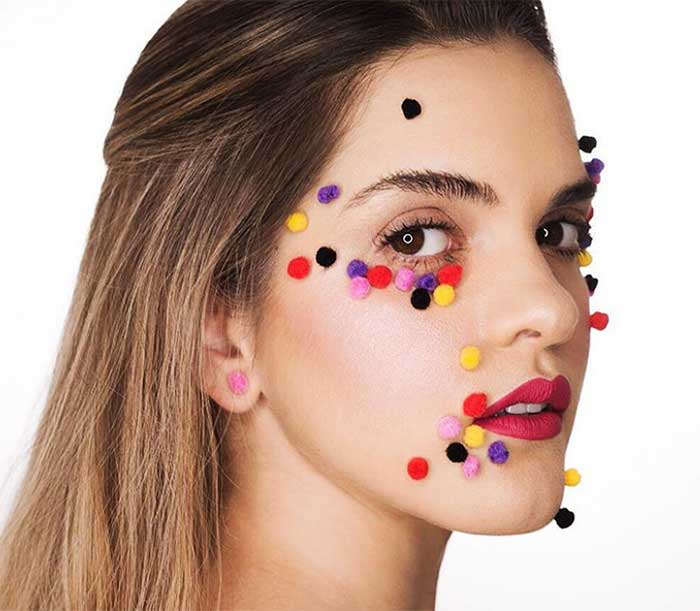 Dark spots, pimples no worries when pom pom can cover you and make you the center of attraction.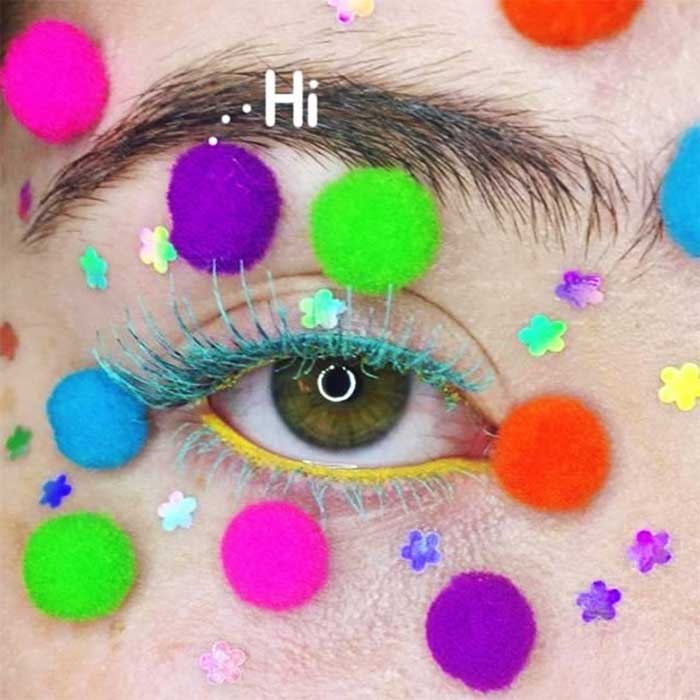 3D beauty affect with pom pom isn't this breath taking well we are crushing over this.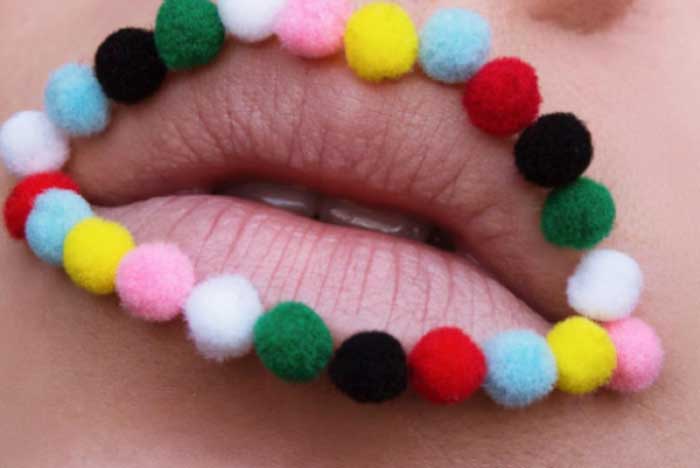 When you want to steal the show glue some pom poms on the lips.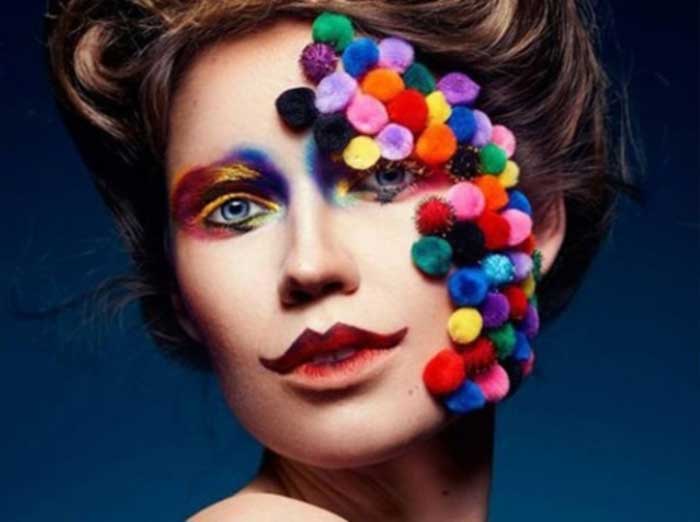 Amazing creativity though looks clownish, but drags attention. Right?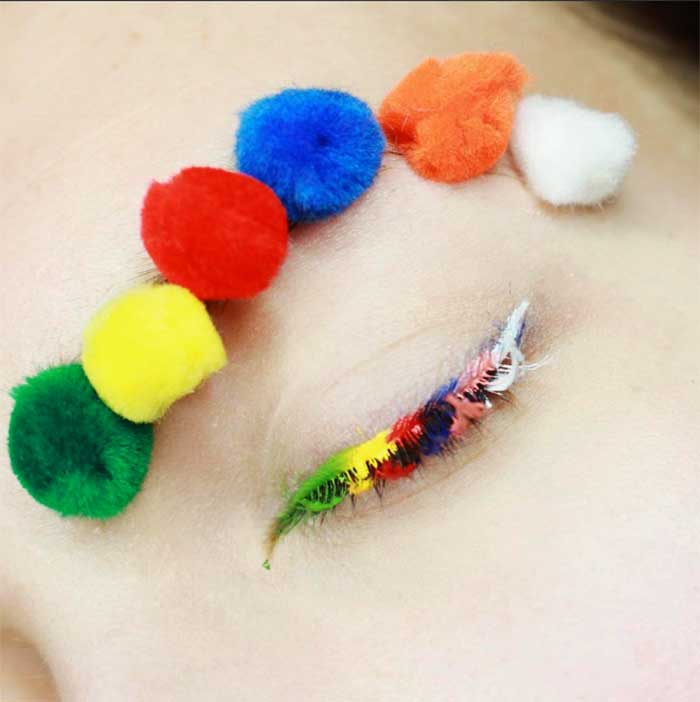 Pom poms on eye brows Ahhmazing , colorful and edgy.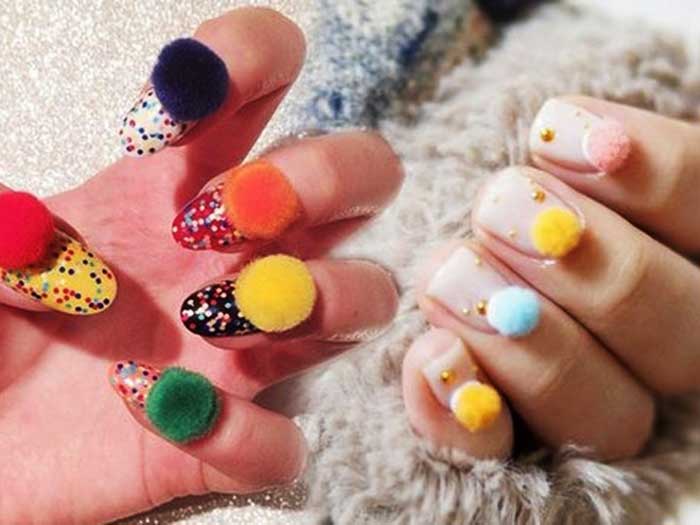 Pom pom nail art looks equally pretty and uber chic.
Pom pom make up might give you vibe of art and crafts but trust me they look super quirky. Also can't deny the fact that this is the most brightest and vibrant trends among all the makeup trends. Will you try colorful, quirky, edgy  pom pom make up?