Pernia Qureshi of the popular online designerwear portal Perniaspopupshop is soon launching a holistic fashion guide.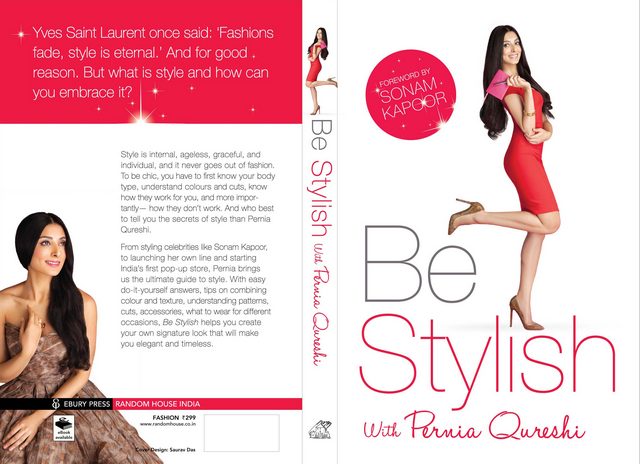 Pernia Qureshi of the popular online designerwear portal Perniaspopupshop is soon launching a holistic fashion guide. Her debut book Be Stylish with Pernia Qureshi will not only be a guide on understanding and honing one's personal style, but will also reflect the writer's journey to becoming a full-blown stylist from an overdressed toddler.
Random House Publishing India is set to launch the book, which will give handy tips on the Do's and Don'ts for individual body types and personalities, allowing people to embrace their character and create their own signature look.
The book also refers to different celebrities that have been styled by Qureshi. Sonam, for example, shares her style choices and the rationale behind them. The book will be available as a paperback for Rs.299 that is set to release on October 16, while a luxe edition will cost Rs.999 and is tentatively set to be launched on November 1.
Qureshi says fashion and style has always been an innate part of her. "I didn't study fashion or take any classes in style, but I guess you could say it's always been part of my embroidery. My progression from an overdressed toddler in a sari to a full-blown stylist with my own online boutique has been a journey of passion and imagination, as well as self-knowledge," Qureshi told IANS.
A fashion stylist and costume designer, Qureshi has worked with established names like JJ Valaya and Tarun Tahiliani. She stepped into the role of a costume designer in 2010 when she styled Sonam Kapoor for "Aisha" and she also dressed the actress in the 2011 film "Thank You". She also has an online pop-up shop. As a child too, she was always fascinated with fashion. "Although I was just four, I absolutely adored wearing the outfits, jingling around in heavy jewellery. I remember spinning around on stage, seeing my skirt twirling in front of me and feeling so beautiful. This was the first time I felt the transformative power of dressing," she said.
Qureshi believes "the last few years have been a total adventure" for her. "Since that tummy-flipping moment in 2008 Chanel Spring couture show in Paris, I've worked for fashion magazines, on film sets, and even crafted my own clothing line. My career has transported me around the world and across dozens of seasonal trends. "But whether I'm dressing a movie character like Aisha or a model for a shoot, one fact remains the same – one's outfit must reflect the inside of the person, otherwise it's simple not stylish," she said.
– IANS