NEW ways to style old clothes – If you love shopping as much as most of the girls do,  I'm pretty sure that you have tons of clothes pushed to the back of your closet as well and while donating them may seem like a good idea,  I think it's better if you could simply put them to use again.
Recycling the clothes is one of the ways to become trendy and save your money.
But who likes wearing old clothes when there are newer and trendier ones,  right!?   Well, your old clothes sitting in the back of your closet doesn't have to 'remain' old. We, here,  help you make the most of all your clothes as well get out of that fashion rut.
Who knew a stylish makeover was this easy!? NEW ways to style old clothes!
Trendy way to wear Dresses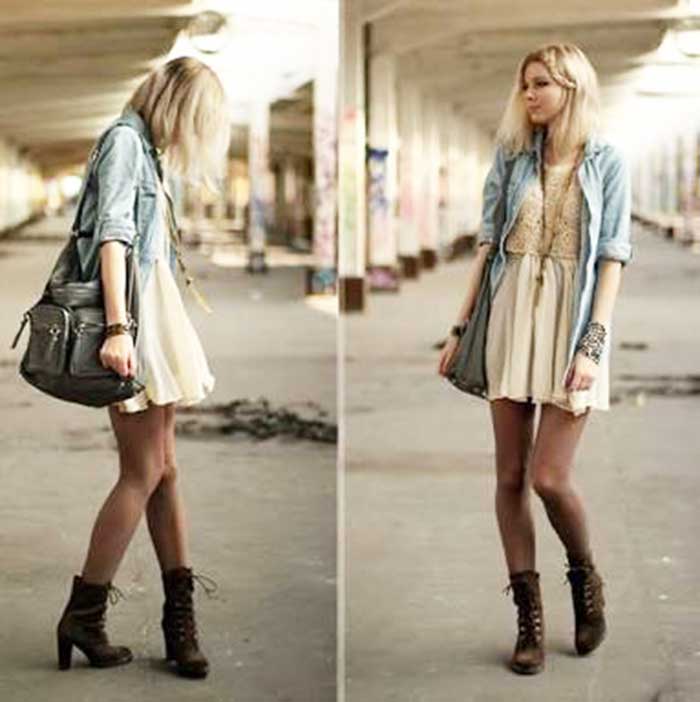 You can turn your sexy summer sundress into a hot fall fashion statement by simply wearing a pair of tights.  If you want to make the look more modern try textured grey leggings.  But the outfit doesn't stop here, add your favorite boots,  a relaxed blazer,  and one great accessory &  effortlessly,  you'll be good to go in style.
Restyling shirts – NEW ways to style old clothes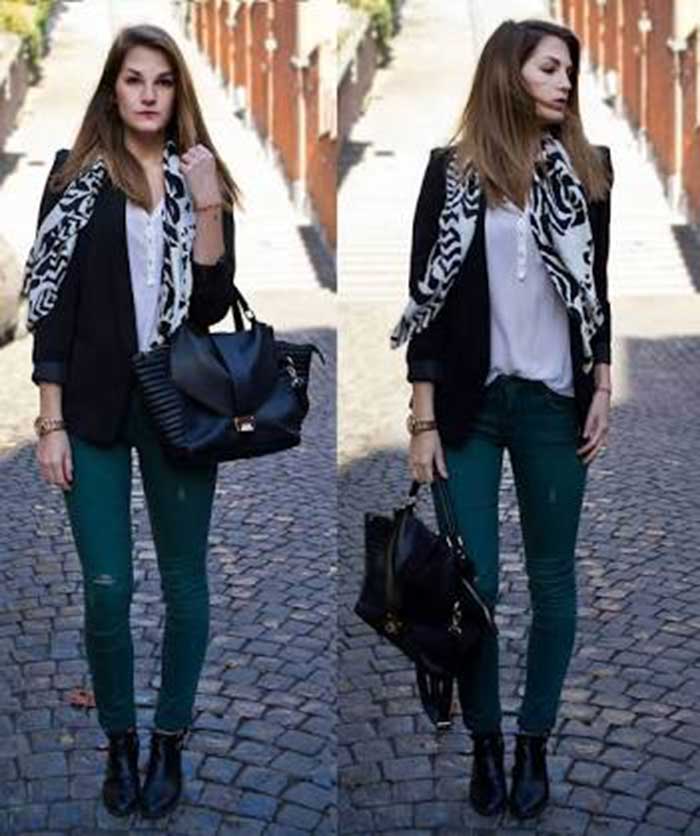 Don't put that boyfriend shirt away!! Instead pair your shirt with dark denim, an oversized fall jacket &  those same boots that you paired with the dress.
For extra style,  push up the sleeves of the jacket to show off your favorite chunky bracelets.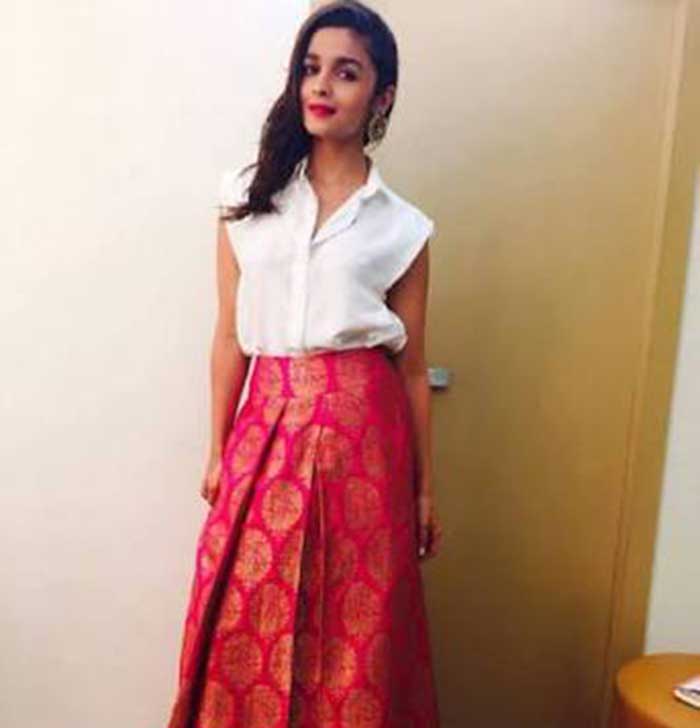 Also,  when going ethnic,  you can even pair a shirt with a lehenga.  Be it your old white shirt or a lehenga you never wear,  mix n match the two for fun, casual OOTD that's definitely meant to make a statement. Pair in some cool earrings or a statement long necklace to complete the look. You will surely dazzle like Alizeh of 'ae dil hai mushkil'!!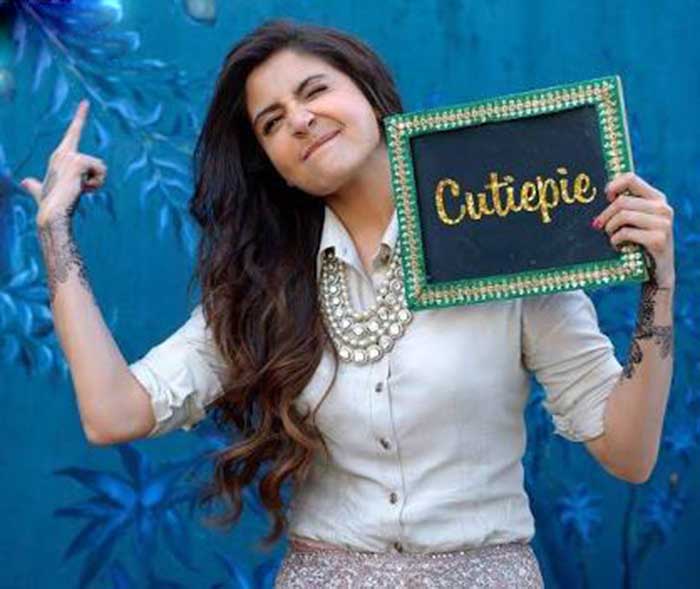 Shorts with a twist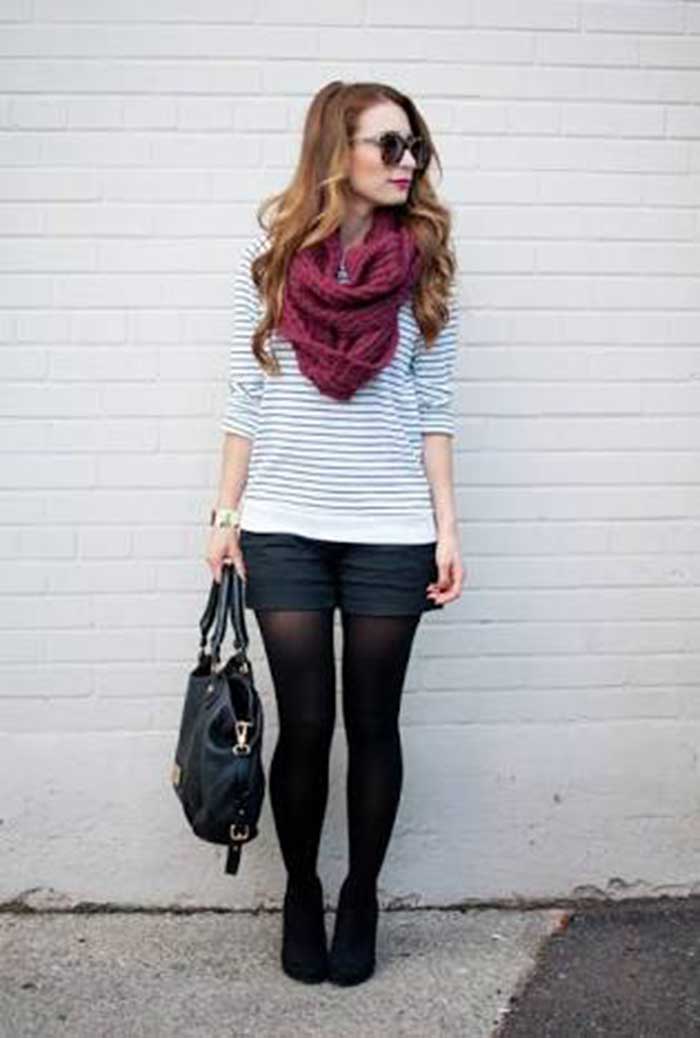 Pair your tailored shorts with a pair of patterned tights, which are huge for fall this year,  slightly over-sized comfy sweater,  a scarf, and a great pair of boots.
You can even try embellishing your shorts.  Whether with sequins or with studs or what not is entirely up to you. Embellishing old pieces is one of the easiest ways to breathe new life into them.  You can embellish the whole piece or just do a certain part. You can even try this with a different piece of clothing too like shirts,  skirts, etc.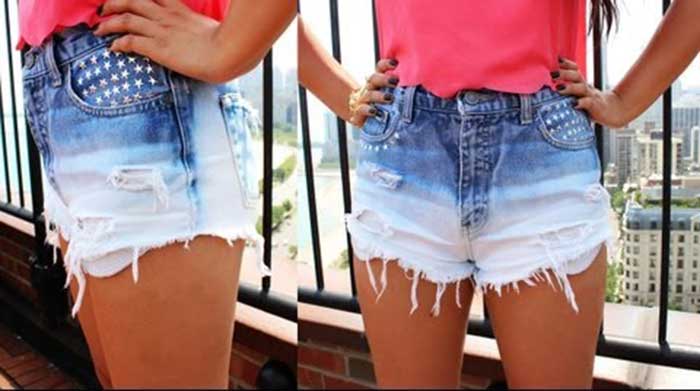 Kurtis with skirts or shorts – NEW Ways To Style Old Clothes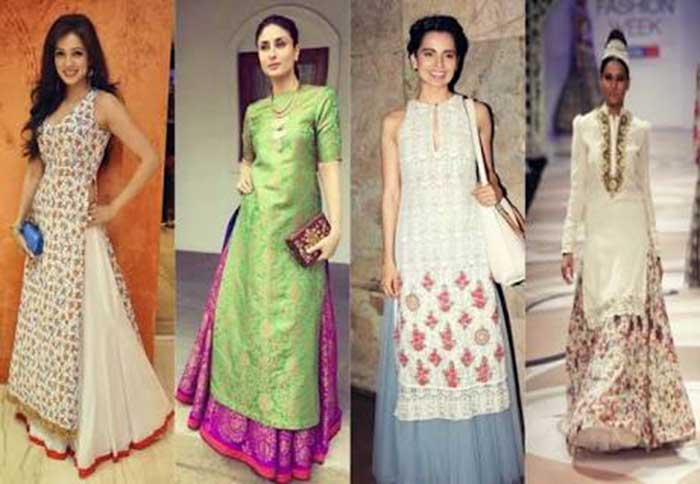 Have a kurti you're bored of wearing? Well, turn up the style quotient by pairing it up with a nice ethnic skirt. Ditch the jeans or the regular leggings,  and pair your kurtis with a matching skirt instead.  We bet you will love the look!!!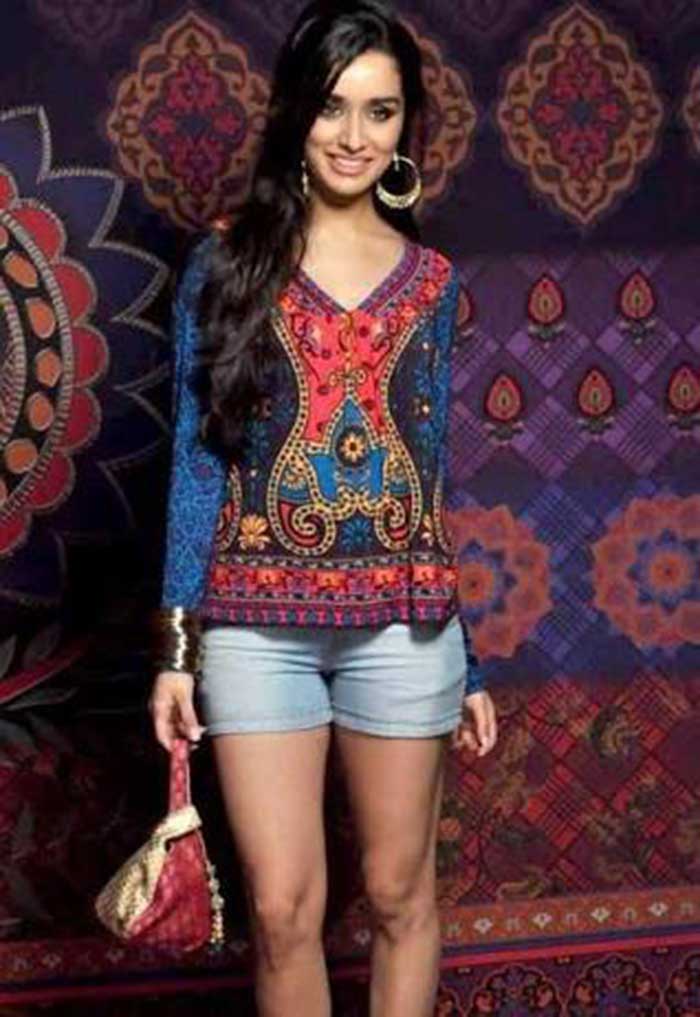 In addition, just pairing the kurtis with only jeans is a bit too old fashioned.  Try pairing a Kurti with denim shorts, hot pants and even cotton shorts in different colors. It is really a casual and fun way of pairing your basic kurta and give it a sexy makeover.
DIY distressed jeans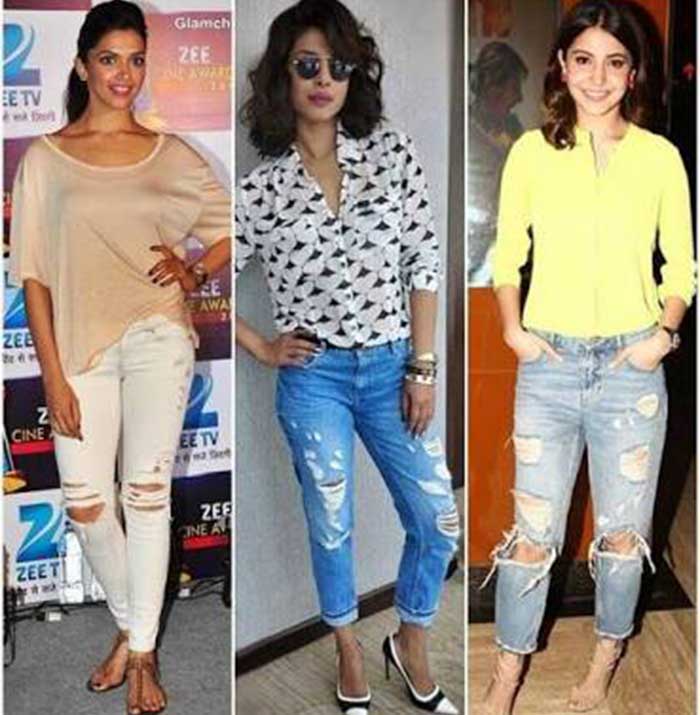 The distressed style has fallen in and out of fashion favor since the 1980s,  but lately,  they're more popular than ever and you can totally get yourself a pair without spending an extra penny. It's fun and easy to turn even the oldest, most unfashionable pair of jeans into bohemian-chic attire. All you need is a pair of scissors and tweezers and here you go girl!!
Anarkali as a dress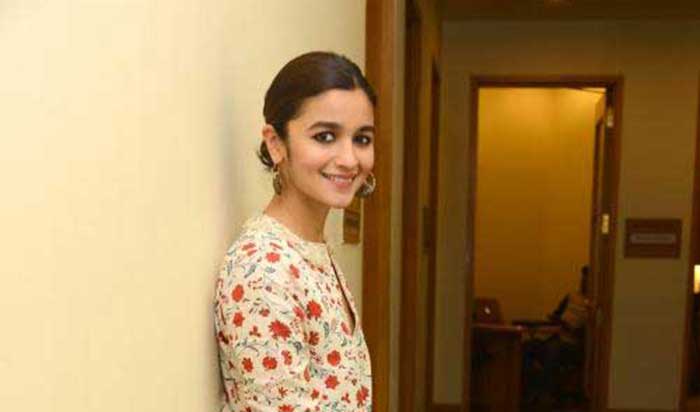 Rewear that Anarkali in a completely western wear. Ladies! It's time to ditch the churidar and wear them as a dress. You can put your hair in a messy bun, mix up a few Accessories and wear high heels to look Haute!
Crop top with palazzos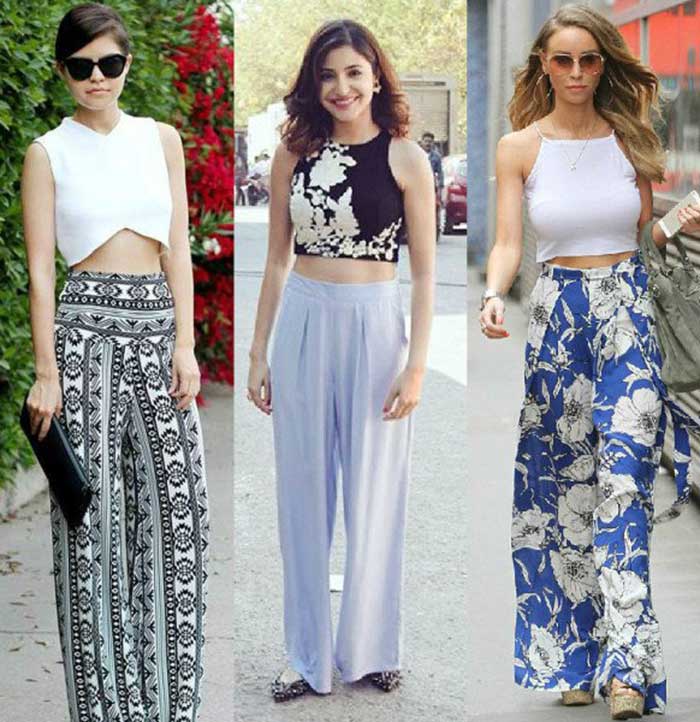 The crop top trend has gone on to rule the red carpet,  street style blogs, and, chances are,  your favorite mall storefront. And we all sure do have a couple of them lying around in our closet. Well,  try pairing them with a pair of palazzos. They go together so well that it brings out certain chicness and elegance both at the same time to your attire.
These are NEW Ways To Style Old Clothes. Au revoir ladies!!.. Be stylish,  reinvent, and rewear. XOXO