Modelling for men and women – Ever heard of a model working for both, women's and men's fashions simultaneously? You haven't! Well, let us introduce you to the extraordinary Rain Dove then.
Modelling for men and women –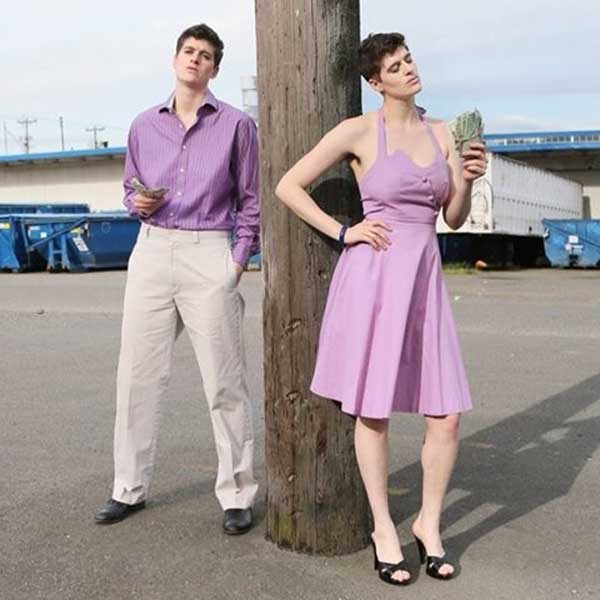 Same person different outfits, yes he clicks same style dresses for men and women scroll to see and believe.
Too tall and muscular for a girl – that was exactly what this girl from Vermont was, right from her childhood.
Yet, gutsy Dove managed to survive all the harshness meted out to her by society over the years, to become the successful model that she is today.
She is 6 ft 2 inches in height. Her broad shoulders, 32 DD breasts, muscular arms, masculine face and short hair make it rather difficult to dub her as 'wholly' woman.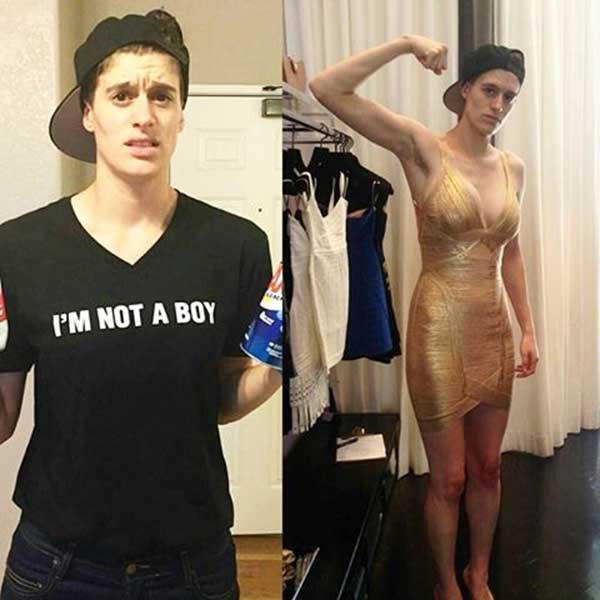 How did the modelling world accept her then?
While pursuing a degree in genetic engineering, Dove lost a bet with a friend over the outcome of an American football match.
She was forced to answer a casting call advertised by Calvin Klein. It was for men's underwear!
Was this a bad thing to happen? It most definitely was not! An impressed Calvin Klein offered Dove her very first modelling task three months later! She was to model apparel meant for men.
This was followed by appearances at the New York Fashion Week, wherein Dove proudly walked the ramp as both, a 'man' and a 'woman'.
Since then, she has made it to several major catwalks and international magazine spreads too.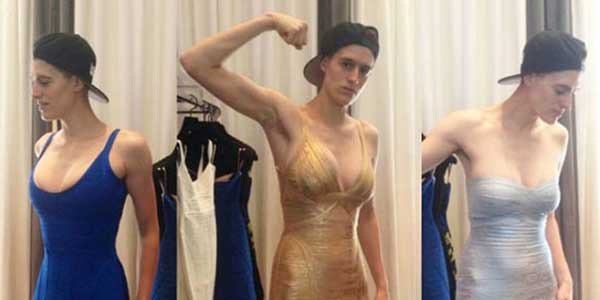 Rain dove in different outfits!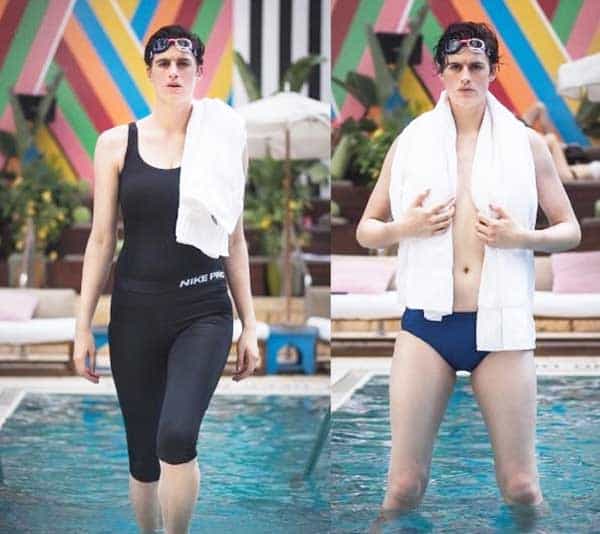 In the image looks like there is a macho man and a sexy lady but both images are of Rain Dove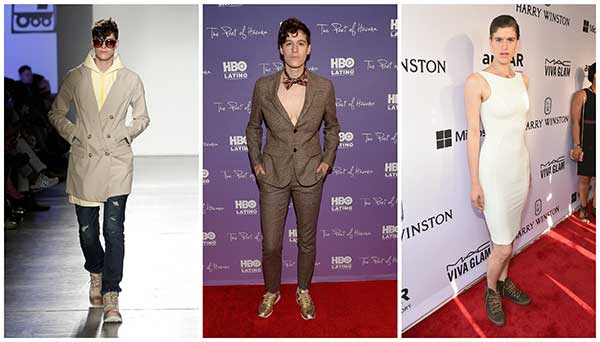 Rain Dove walking on the ramp for both men's as well women's fashion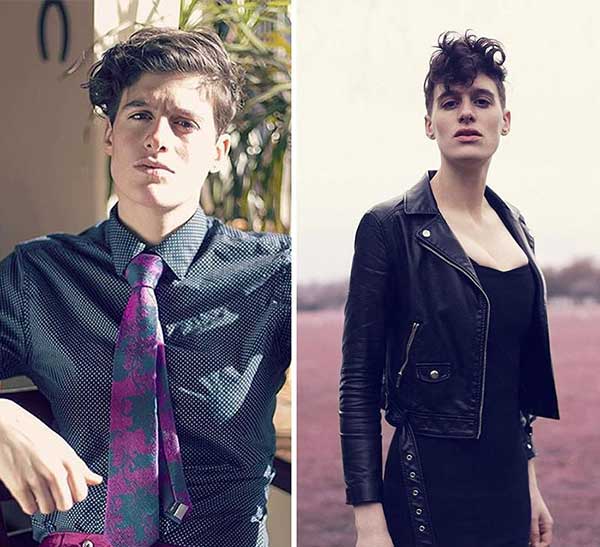 We think she looks hot when she wears women's clothes and looks hot in even men's outfits what do you say?
Modelling for men and women – Rain Dove is a living example of grabbing a chance opportunity with both hands to reach the stars! Emulate her courage in your life, if you can!