Ice-cream make-up, Ice-cream. This one thing has been single-handedly responsible for destroying our beach body goals for generations now.
The mere name of ice-cream makes us want to toss our work-out plans into the trash and just grab a king-size bowl full of a chocolate chip Sundae, complete with wafers and chocolate chip cookies and…. Oh NOOOO! Let's focus on what we are discussing today.
We know that make-up is almost like art. Without the right shade and the correct angle, you might not be successful in making the person look pretty and elegant at the same time. Make-up artists all around the world have introduced new trends and sides to make-up that have bowled us over many times. But imagine a trend where the biggest and the best comfort food in the world is being incorporated into make-up trends…
Yes, you guessed right!
The newest make up trend is the ice-cream make-up trend and the internet is drooling all over the place which this impeccable depiction of melting ice-cream! Check out these photos for yourself and drool away!!!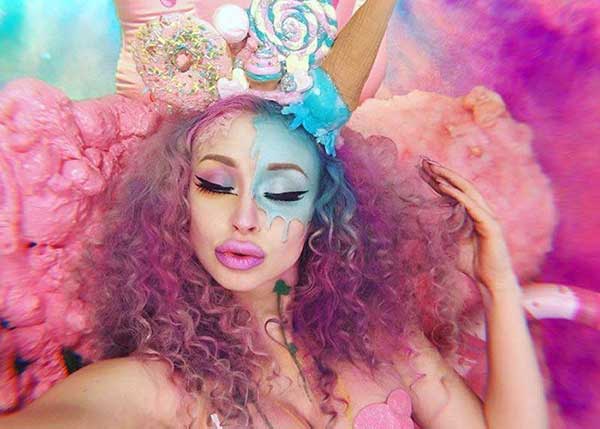 This lady here seems to be having a whole ice-cream cart on her but we still want to eat those up!!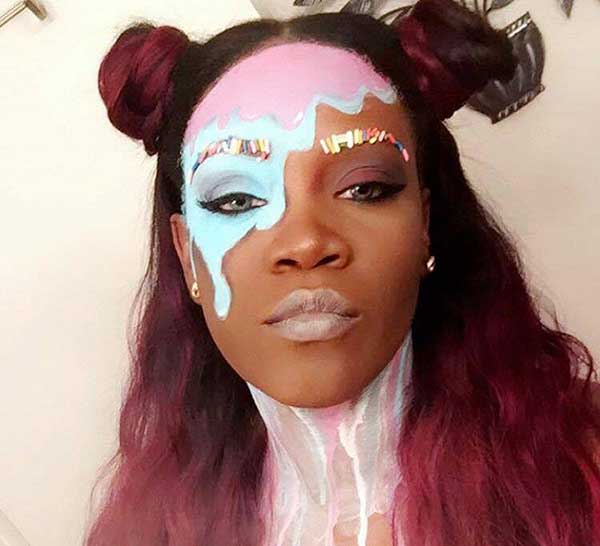 This lady has got happy sprinkles eyebrows…. Wanna slurp it up with the strawberry ice-cream?!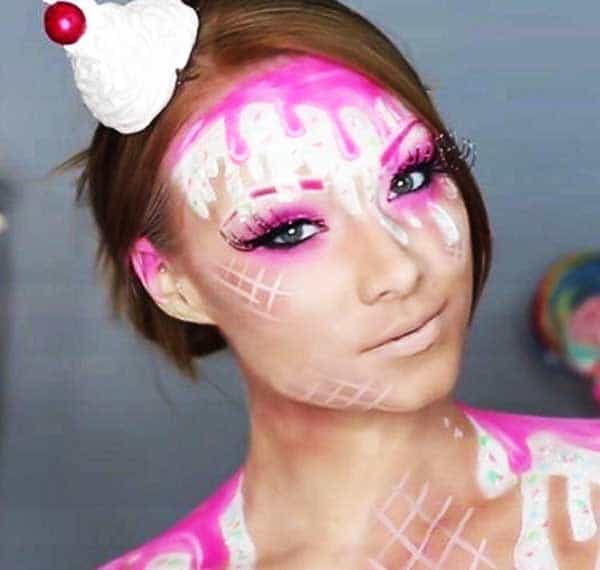 The whipped cream with a cherry on top hair clip really compliments the strawberry and vanilla melting ice-cream make-up. She has also drawn criss-cross designs to make them look like broken waffle bits.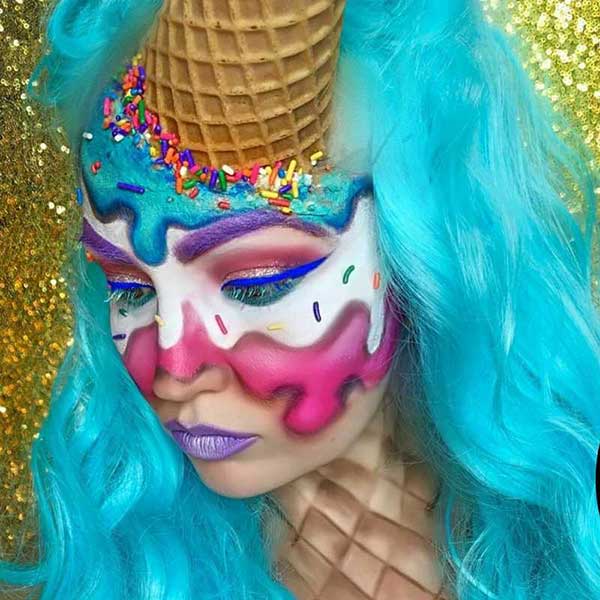 Whoever has done this, make-up has really made her look like one delicious ice-cream cone. She has dyed her hair blue to match the top scoop and her neck has been painted like a waffle-cone.  Isn't it just amazing!!!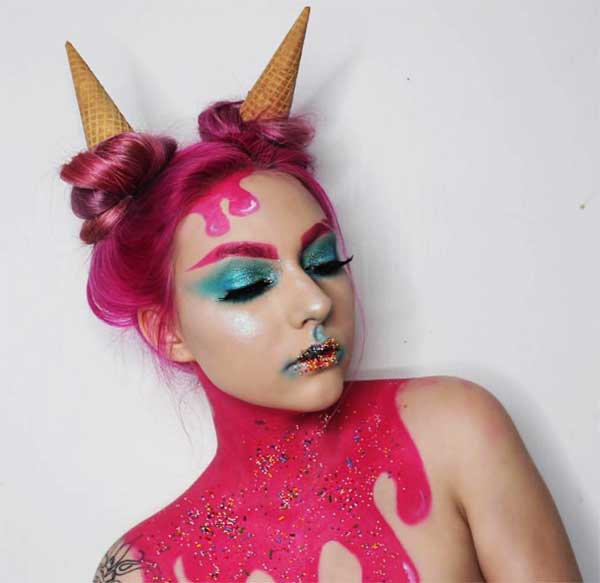 She has a waffle-cone attached to her head, making the whole make-up look like and up-turned ice-cream cone.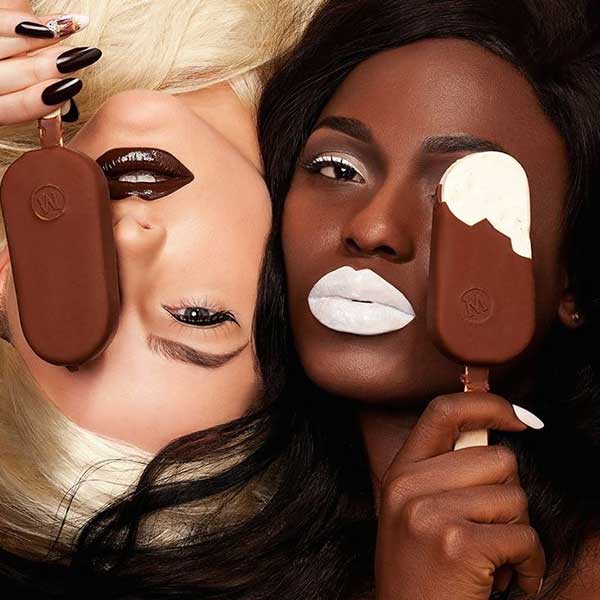 Finally, the flavor we have all been waiting for- chocolate!!! Here you can see he amazing dark chocolate ice-cream make-up!
Let's check out some more photos of such drool-worthy ice-cream make-up!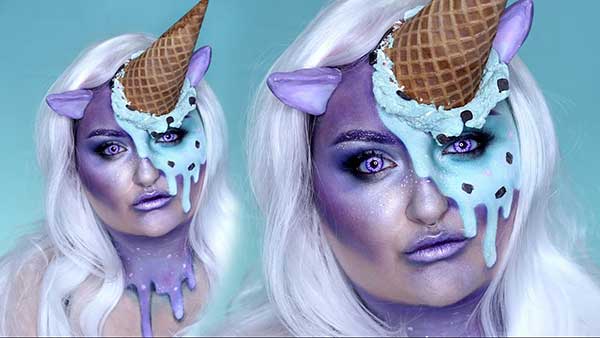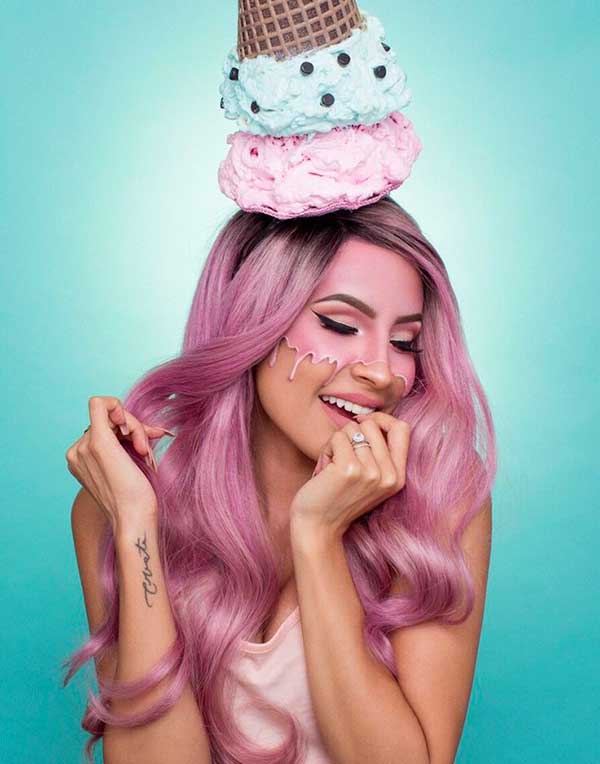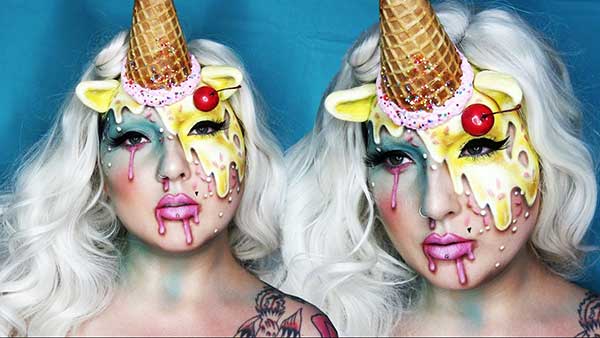 This is Ice-cream Make-up trend – Aren't all of these make-up just yummilicious?!