In the fight between curvy and skinny, we think it is more logical and practical to be the former.
When Kareena Kapoor shed every ounce of flesh to achieve a size-zero figure in Tashan, I was left puzzled. Why would somebody with a good, curvy figure and a nice, prosperous face want to do that? And I got my answers soon thereafter. The reed thin body fad that she publicised must have got her more fans, followers and admirers than she could have ever imagined. So much so that she also co-authored two nutrition guides. Well, looking at her in that skinny avatar, one would wonder if she needs to read about nutrition than writing on it. But, the lady somehow pulled the look off with panache and soon came back to her normal, fuller self. Considering that the purveyor of the trend herself left it some four years ago, I am left to wonder why those anorexic chicks that I see all around me are still following it. You needn't take that rage so seriously in life and go, gulp down some cheese cubes.
It is quite disheartening to see those pretty lasses fresh out of college or in their early 20s, who have lost out on their face glow to starving. The cheeks which had seen better days, replete with youthful radiance, look like they are now there just for the heck of it. The eyes are dug deep into poverty. The feet are about to crumble under any pressure (read body weight) and anything about the assets is best left unsaid. I don't know if it is the dated Kareena who is still inspiring you, or are you dumbstruck with those lanky models who walk the ramps. And please don't tell me that you are actually taking cues from Anushka Sharma. She really needs to be fed some glucose before she collapses while talking. Believe me, when you see them off screen, in person and without makeup, they all look strange and pale. And so would you if you don't stop refraining yourself from enjoying the good and important things in life like food.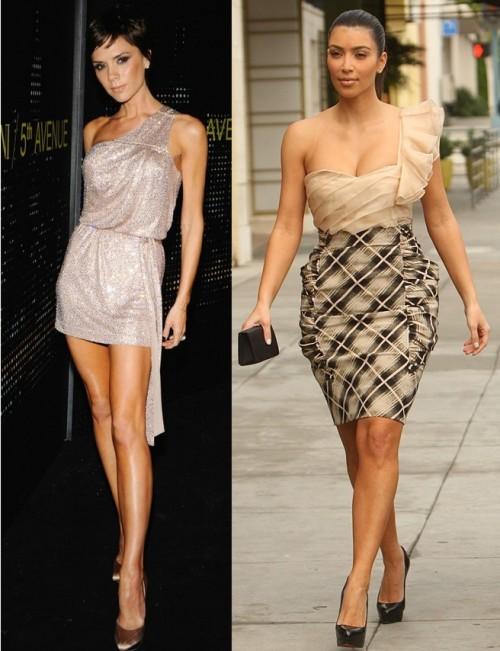 It is more logical and practical to flaunt a curvier shape than looking like an animated stick figure. And there are some benefits, too.
It is human to eat. Any normal person likes to eat and anyone with some flair for life loves to eat. You so get a chance to be normal and look like a living, breathing creature.
Get a reality check. God made a man's anatomy different from a woman's with some thought in mind. So my dear ladies, it is not natural if you make your top fall flat purposefully on your upper body. And it is even worse if that pair of skinny jeans fits you to the T. Get some curves first!
A recent study showed that there is a far greater percentage of men who like curvier females than the skinny ones. So don't be upset about not getting those much-appreciated looks from desired men. They probably couldn't even notice you.
Anyone who tells you that you look fab with a reed thin body is probably lying. I am not asking you to develop ugly bulges, but you can definitely do with some flesh.
Take inspiration from the right people. If you really want to have an awe-inspiring body and a figure to die for, look at Katrina and Malaika. They have weight and flesh at all the right places. Google and find out their diet and exercise regime.
Stop fretting over the slightest weight gain. It is important to keep your weight in check, but you don't have to lose your sleep over it. Stay healthy and eat properly. Never compromise on your hunger. One kg here and there wouldn't make any difference to your persona.