As compared to other stylish patterned Sarees; cotton Sarees are equally on demand in the fashion.
Cotton Sarees are mainly chosen by a woman who loves 'em as they find it more comfortable as compared to others.
No doubt, even we agree that cotton sarees is mostly trouble-free to wear.
Well, many are mostly seen wearing simple white cotton Sarees which are truly beautiful and therefore keeping that it mind; we have made a list of attractive cotton Sarees that you can now choose to buy next time.
Check 'em out:-
Cotton Multicolor Saree
This embroider patterned cotton Saree is truly elegant. And, it's multi color plus the amazing work on the saree is making it look even more beautiful. Isn't it? It is really worth buying this one.
Price: – Rs. 1,499. Buy It Here.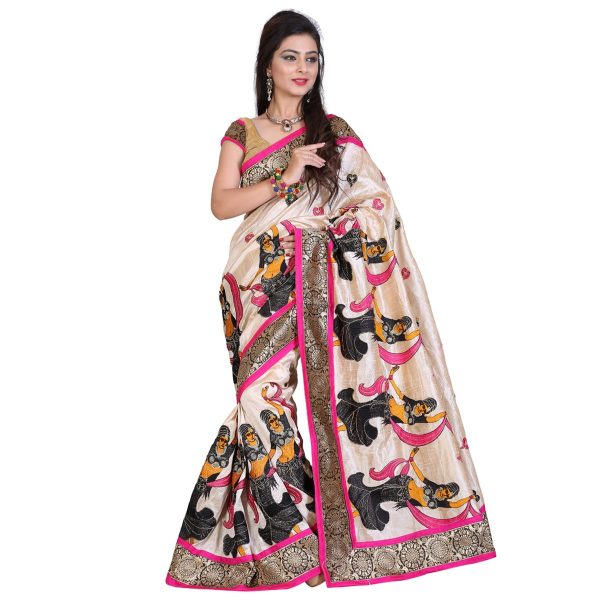 Cotton Print Saree
This beautiful cotton print saree is one more good option in multicolor. The combination of black with colours is truly attractive. And also, its golden bolder is adding a beautiful touch in the Saree.
Price: – Rs. 950. Buy It Here.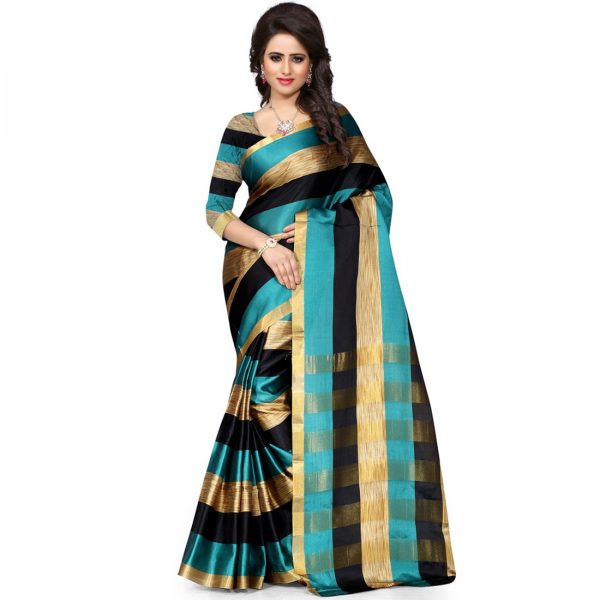 Cotton Black Saree
Yes, for all the black lovers I suggest this cotton black saree which is a perfect one to wear. And, it's golden designing is what makes the Saree stand out from other patterns.
Price: – Rs. 1,199. Buy It Here.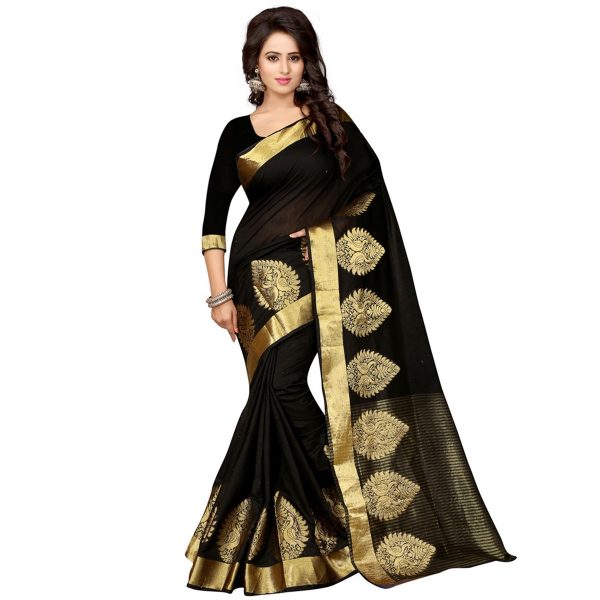 Cotton Floral Print
Wow! Isn't this one just gorgeous? As we know floral design is trending a lot these days and thus floral cotton Saree is what you can wear impressively.
Price: – Rs. 500. Buy It Here.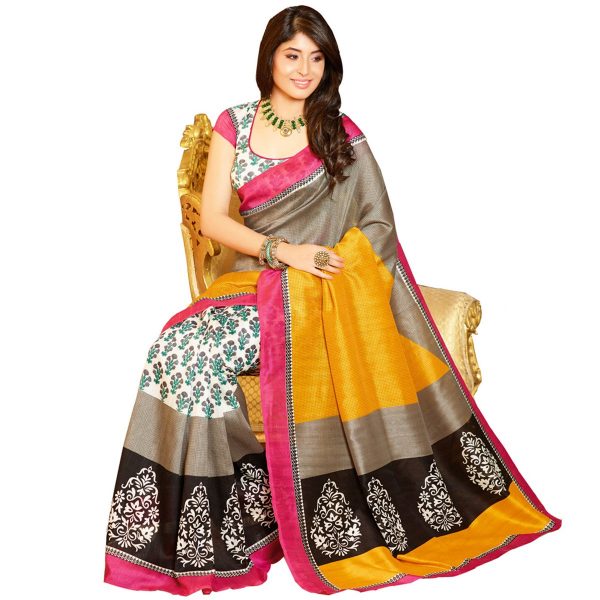 Cotton White Floral Print
One more in floral design and this one are for the ladies who can't stay without adding a white touch in Sarees. Simple yet pretty and the white floral design stands firm into completing the Saree look.
Price: – Rs. 2,802. Buy It Here.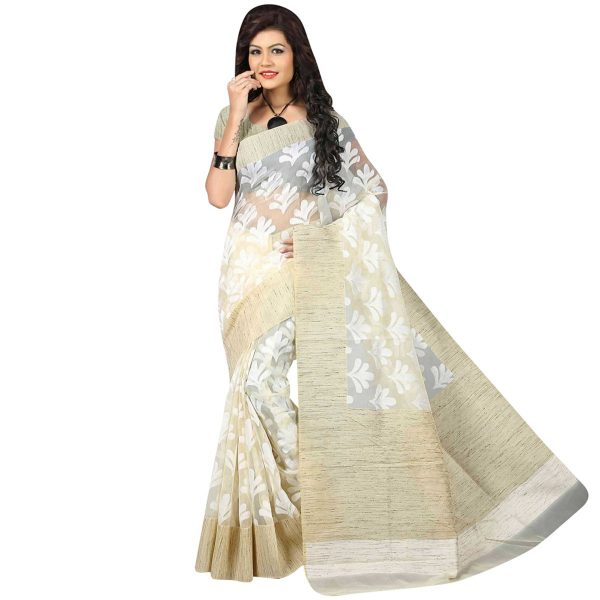 Cotton Brown & Beige Print Saree
Well, adding a little geometric touch in the saree; this one is one more good-looking beige printed Saree.
Price: – Rs. 500. Buy It Here.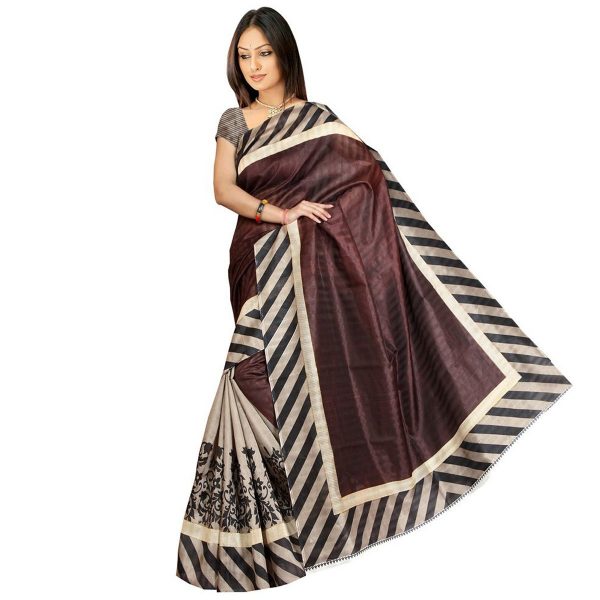 Cotton Stripe Print
The stripe patterned cotton beige saree has it all. And also, it'll look beautiful once you wear it; as you see in the image below it is beautiful.
Price: – Rs. 1,549.  Buy It Here.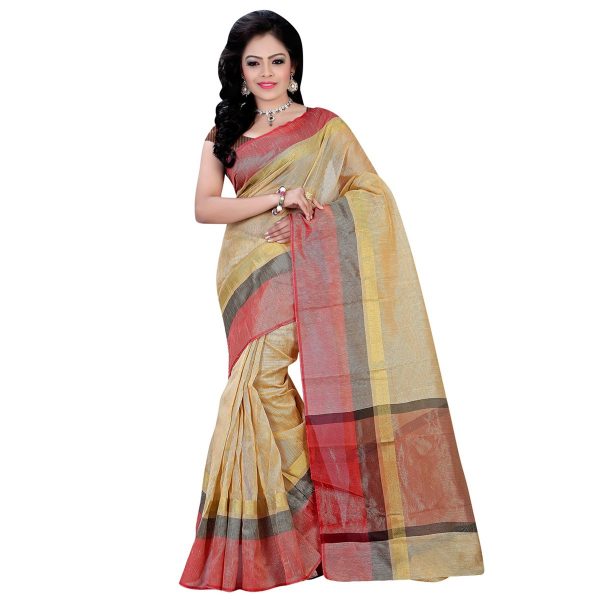 Purple Stripe Print
This one with a sleeveless style purple cotton saree is simple one yet most pretty.
Price: – Rs. 1,399. Buy It Here.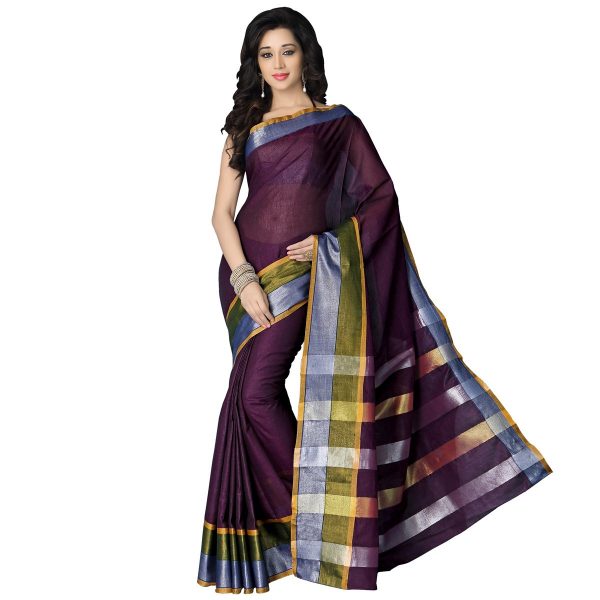 Cotton Chevron Print
The chevron print cotton saree is also a good-looking one to opt for occasion.
Price: – Rs. 2,802.Buy It Here.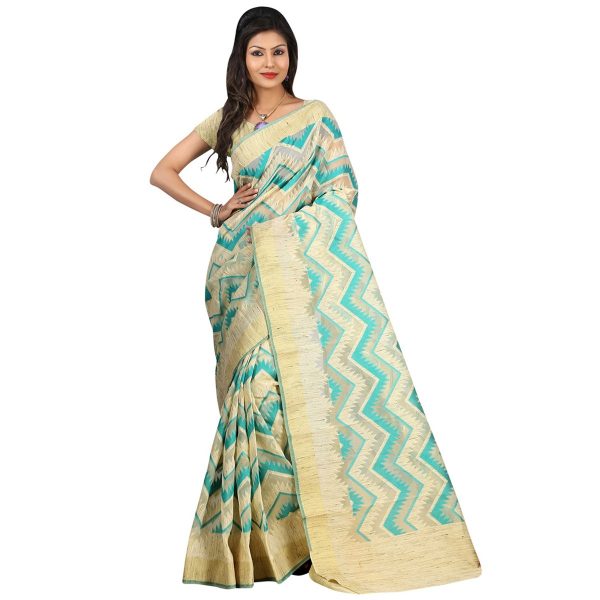 Cotton Checkered Saree
Ladies, the checkered ones are also eye-catchy. Especially, this one below in a pink and black combination is an attractive one.
Price: – Rs 500. Buy It Here.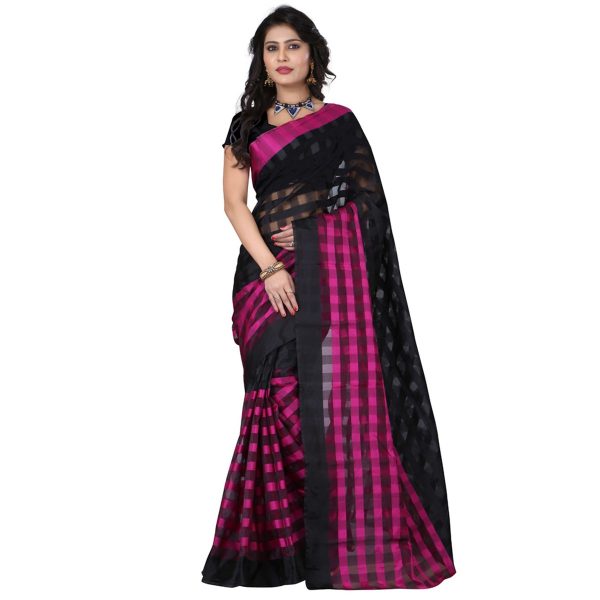 What are you waiting for? Buy your favourite ones right away. Check out some more amazing cotton sarees !