Celebrity lipstick trend – ashion trends keep on shifting time to time and somehow it has become a hidden rule to keep-up with the changing style of trends and style.
Obviously, all of us are somehow fond of some or the other Hollywood or Bollywood star and tend to follow their pugmarks in maintaining newest of the new fashion styles. These days the entire acting fraternity on a global level has fallen head-over-heels for a particular fashion element but this time, it's not easy to follow it just like that.
You need to have a lot of guts to adapt that style. We're ready to leash the most badass Celebrity lipstick trend ever, here we go:
Celebrity lipstick trend – 
1 – It's the BLACK LIPSTICK!! If Rihanna wears the shade, it means the glam-goddess wears that shade. Everybody ought to wear that. It's Rihanna who started off with this bold look and it seems that she engulfed everybody in that. If not black then, famous women did experiment with dark colors and the credit goes to Riri.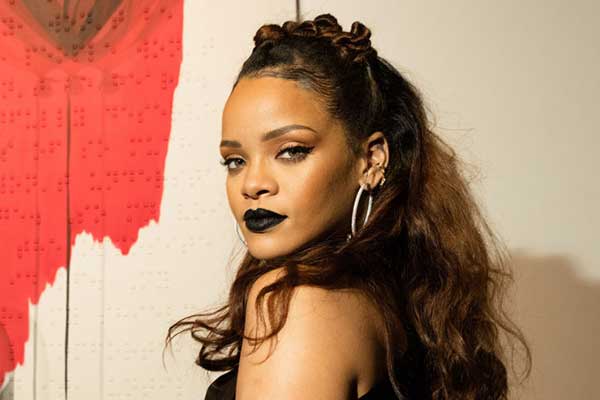 2 – The black charm reached Bollywood too and one of the Bollywood women who looked the best sporting the black lip-shade is Nargis Fakhri. The shade beautifully blended with those amazing broad lips of her. She actually stunned people with that look and why not? Black does that to anyone who accepts it in its complete wilderness.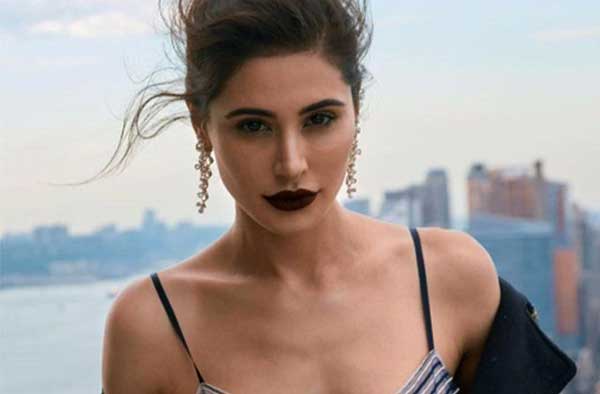 3 – So, how do we forget the youth ambassador of lip-shades, lips and booty? Keylie Jenner in no way had to stay behind from women looking bold and thus, she did. The big booty and lit lipped woman rocks the gothic look and makes the color irresistible for application.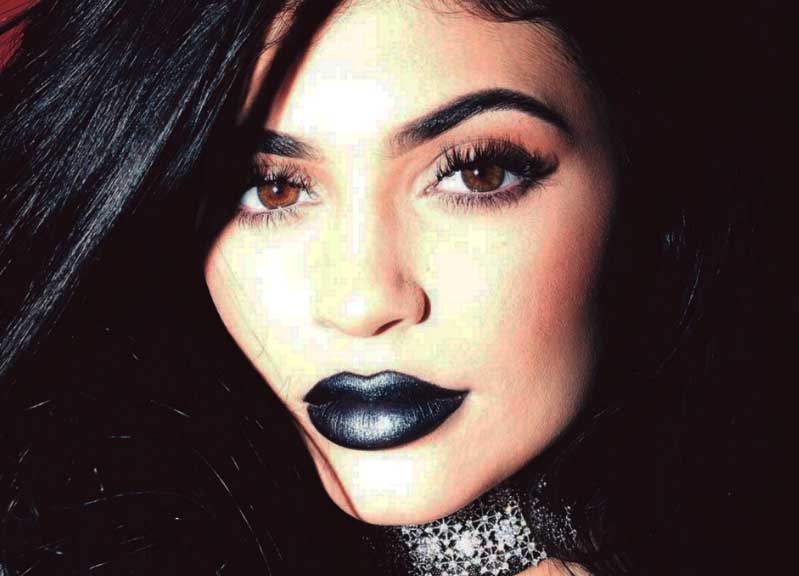 4 – The angelic-figured marvel of Hollywood, Gigi Hadid looked out-of-the-world while wearing the black lip-shade. The poker faced beauty of the fashion and style industry set goals for every woman out there and we totally loved it.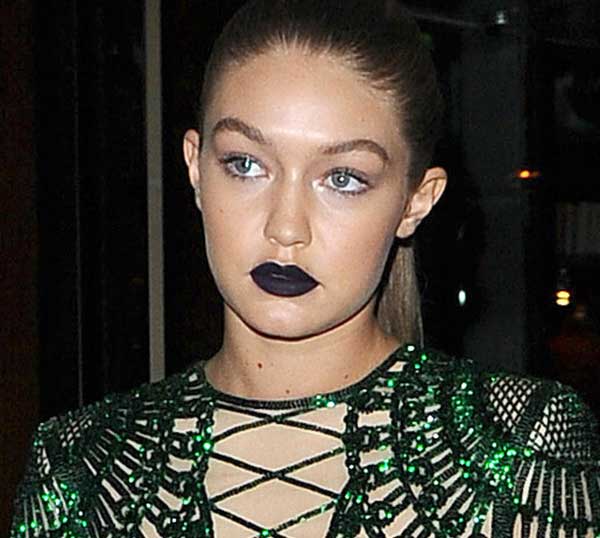 5 – Not particularly black but Kangana Ranaut was one of those to wear the darkest of the dark colors of the lip-shade community. She was seen wearing a dark purplish lip-color which definitely suited her fair complexion and wild brown curls. Isn't it?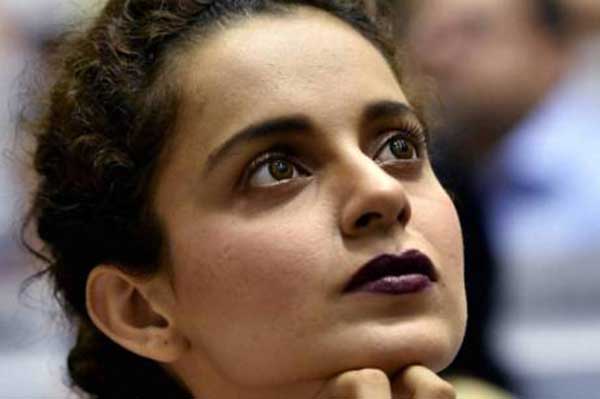 6 – We just cannot dare to forget the princess of the Bollywood film industry and that's none other than the gorgeous, Priyanka Chopra. She was also not one of those to wear black lipstick but she definitely was the one to wear one of the boldest one ever. Her dark brown lipstick is surely drool-worthy.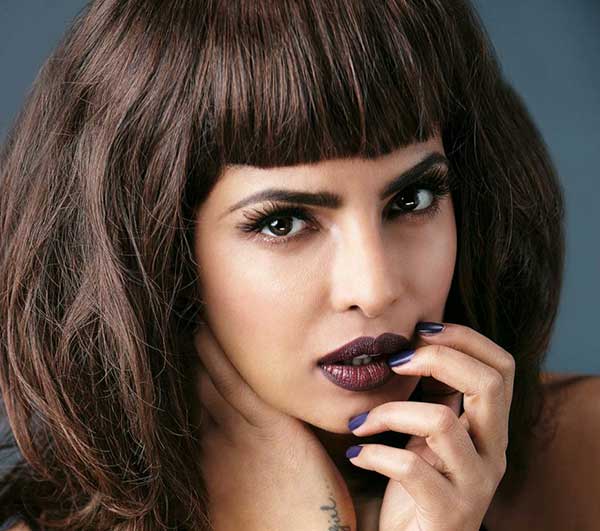 7 – The damn cute Selena Gomez sported-off the amazing blackish-red lipstick and, trust me, since the time I have seen the picture of this doll I have been hunting for this particular lip-shade since a long time. Why does everything she uses or applies or wears looks so good on her? Always!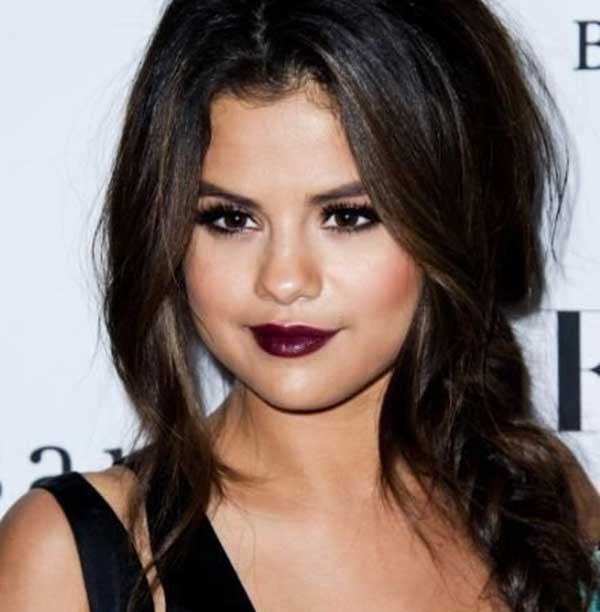 8 – The Indian style-icon Sonam Kapoor stays no back when we talk about latest fashion trends and styles. She looked absolutely stunning while wearing the black lipstick and that too without losing her grace and the magical aura.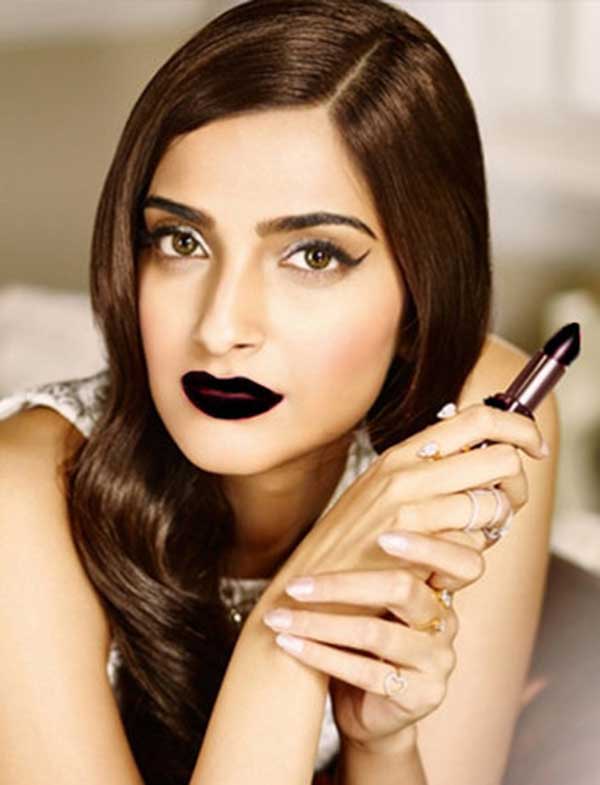 9 – Well, this came as a surprise to me as one of the most decent-looking celebrities of the Indian cinema looked like an absolute rock-chick. Deepika Padukone looks amazingly gorgeous while wearing the black lipstick and we can't stop looking at her.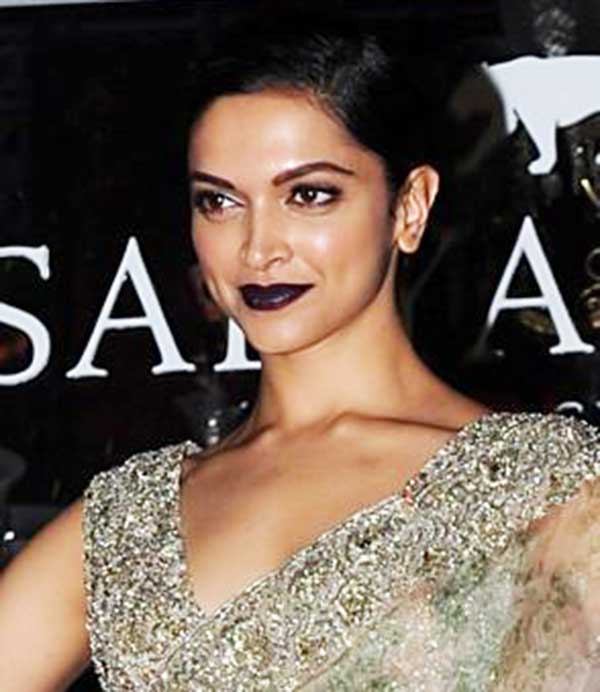 This is Celebrity lipstick trend – Aren't these celebrities looking absolutely stunning and out-of-the-world? Well, are you bold and experimental enough to wear this particular lipstick? All the best gorgeous girls, I am sure you'll too steal the world with all that black.