Here are some of Bollywood's most 'meh' fashion moments of the week.
These ladies never go wrong when making appearances. But sometimes, even the most fashionable can give us a 'meh' sighting. Here are some Bollywood beauties whose sartorial choices failed to excite us.
Madhuri Dixit-Nene:
Only the million dollar smile is the saving grace in this hideous outfit. Be it the too-high slit of her kurti or the horrible hem on her salwar, this one of Mads' worst appearances ever.

Mallika Sherawat:
In a lime green Anita Dongre lehenga, Ms Sherawat doesn't look like a blushing bride-to-be. Thanks to her ill-fitted blouse.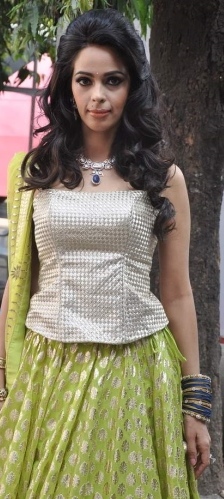 Vidya Balan:
Oh, we aren't even surprised about Vidya's inclusion on this list. Her super meh red suit is something that she should stack away in her wardrobe and never take it out. Too much bling is blinding.

Chitrangada Singh:
The updo is elegant, her shoes are fine too. But there's something about the fall of her Dior dress that undoes this look completely. And let's not even get started on the fall of the bust…

Genelia Deshmukh:
Probably the least meh of this lot, the spunky actress finds her place on this list due to her unflattering hair. Had she done something elegant with it, we would have loved it! The big hair look is so meh.