Disasters which could have been easily avoided had our ladies given some thought…
When it comes to wardrobe malfunctions, our celebs have bore the brunt. We list down those disasters which could have been easily avoided had our ladies given some thought to what they were wearing, before making a public appearance…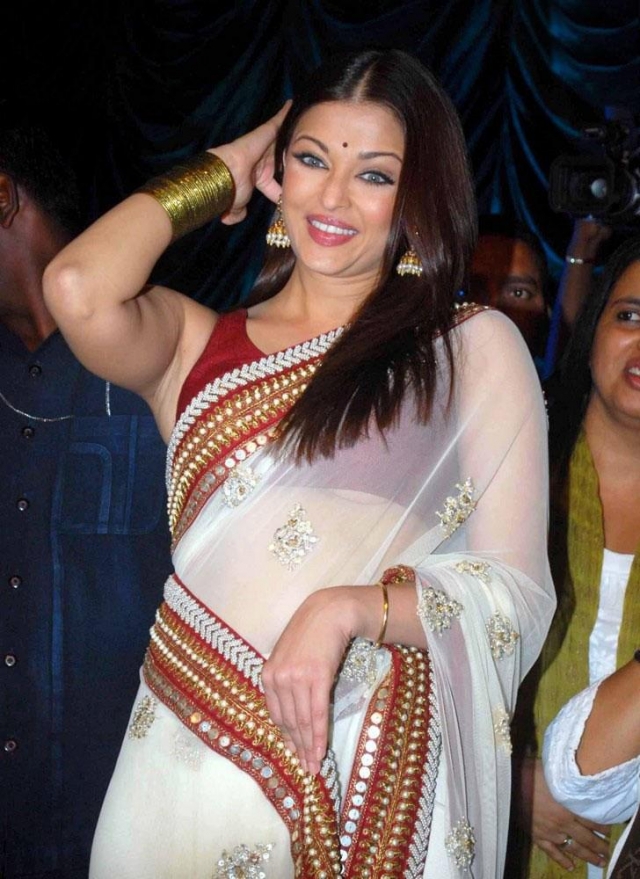 We could never image our dear Ash in an embarrassing situation such as this. During the music launch of Raavan, when the gorgeous actress was dressed up in a traditional Indian sari and was all smiles and posing for the shutterbugs, her oops moment was caught on the camera. Her blouse was a bit too short for her buxom self. Had she given it a little thought before stepping out of home, it would have saved her all the trouble and wouldn't have made it to our list.

One of most impeccably dressed B-town celebs, Lara Dutta, too, had her oops moment and of all the things, it was a nip slip that was clearly caught by the camera bugs. While her slinky golden dress with a deep neck cut, matching accessories and chicly done-up hair, along with her enigmatic persona, would have made it to our spectacular evening look list, it was that one embarrassing moment that was best avoided. And now she is on our list of what not to do when in public.

A lot many celebs have made it to this category of wardrobe malfunctions – the panty revelation. We really fail to understand how our ladies get themselves into this situation when they have a lot better fashion sense and understanding of the clothes and how to dress up according to the occasion. While shooting for Ek Tha Tiger, Kat was wearing a short, frilly skirt that could have gone with the wind, while trying to ride a bicycle! We are clearly not talking about two-year-olds here. The same goes for Aditi, that mini shirt was too mini to sit on a chair in public and clearly allowed the shutterbugs an unobstructed view of her lacy underwear.

Alright. This one is clearly beyond our understanding. How can you not wear a panty while posing in public? Is it some sort of trend? Well, if it is, it should have been extinct with the historic age when people didn't wear clothes, because there were none. But, this is not the case now. First, Yana Gupta was caught with her private parts which were clearly visible from her short dress. Then, it was Shamita Shetty who flashed all the wrong parts in a short dress, again. Can someone please tell them to add some lengths to what they wear in public. Our dear Alia, also made a blunder while walking the ramp in a beautiful golden dress, sans her underwear.

We don't expect much from Rakhi Sawant, but this is a classic example of deliberate, scandalous, horrendous, forceful, wardrobe malfunction that is best defined as a deliberate attempt towards cheap publicity. Please spare us from your eccentricities Rakhi!

Sameera Reddy is known for her wardrobe misadventures and faux pas, but at the recent launch of Blenders Pride Fashion Tour 2013, she donned a Phalguni and Shane Peacock creation which showed her assets more than what was needed.

When Kangana walked the ramp for Gavin Miguel in a sensuous white gown, we could clearly see her butt line. We are quite sure that the revealing net gown showed much more than what she desired.