Beautiful Earrings – "Jewellery has the power to be this one little thing that can make you feel unique"- Now that's 100% true.
So talking about beautiful earrings here; be it small or big the earrings are something really beautiful that adds prettiness in the whole outfit that one wears. Isn't it?
And on that note, are you looking for a striking earring to match your outfit?
If you are then don't worry because to make you stand out looking gorgeous in your Indian wear; here are some of the attractive earrings you must look out for. (Wink!)
These beautiful earrings are affordable & worth buying.
Check 'em out:-
Imillery Alloy Golden Earrings
The mixture of golden and black is what makes the earrings looking attractive. And, this one will surely go on with the ethnic wear.
Price: – Rs. 325. Buy it here.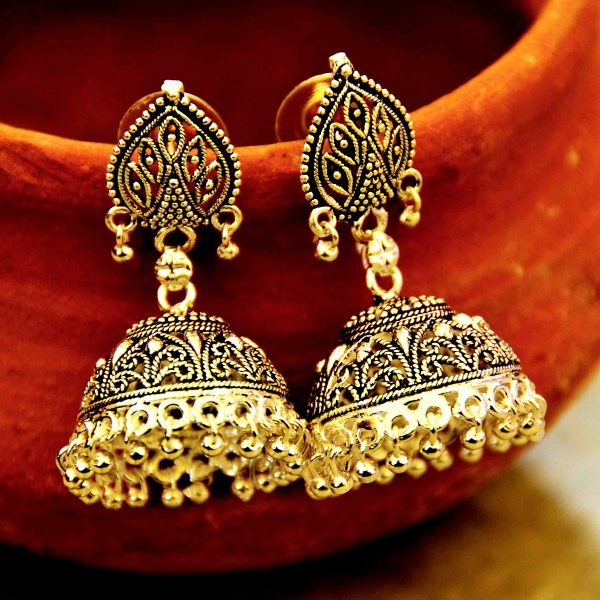 Green Earrings
This green one is also pretty cool & it's amazing design is what attracts the most of the attention.
Price: – Rs. 450. Buy it here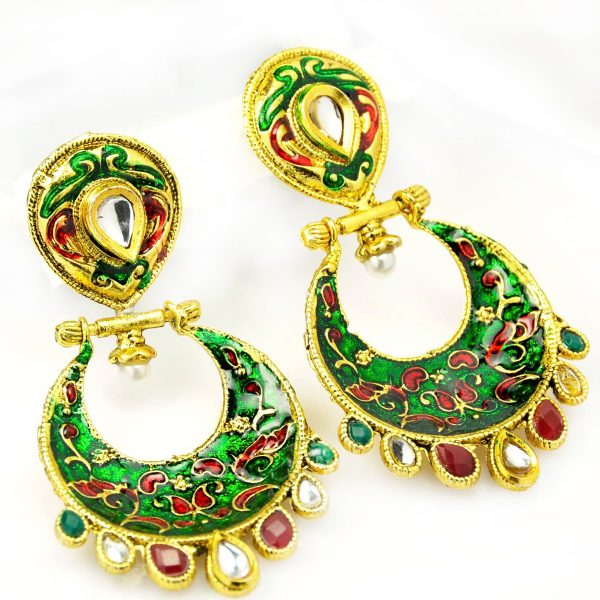 White Earrings
If you're looking for earring in white then this is the modish one to look out for. The beautiful white coloured stone in middle is enough to add a bright touch in the outfit.
Price: – Rs. 450. Buy it here.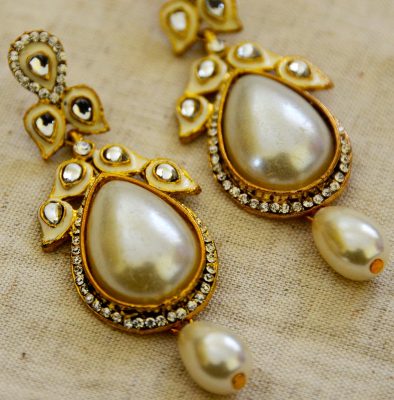 Maroon
Simple yet really attractive is what defines this earring plus the maroon color completes it all.
Price: – Rs. 450.  Buy it here.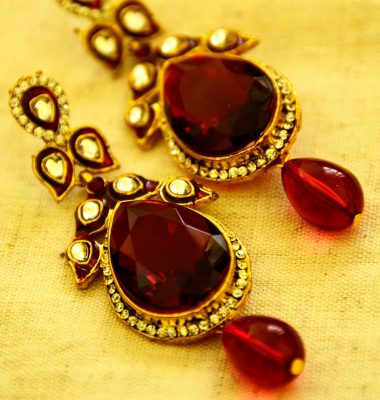 Alloy White
This one is truly eye-catchy and striking at first place.
Price: – Rs. 325.  Buy it here.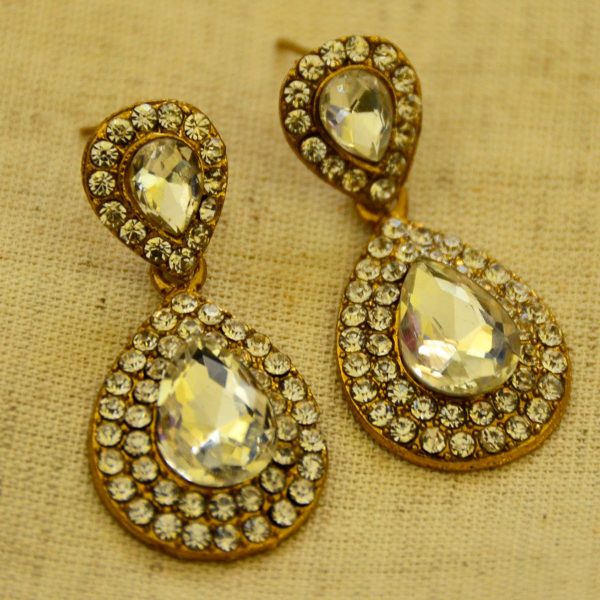 Zohar Alloy Multicolor
It has a mixture of colors and a perfect one that'll match ethnic wear.
Price: – Rs. 1500.  Buy it here.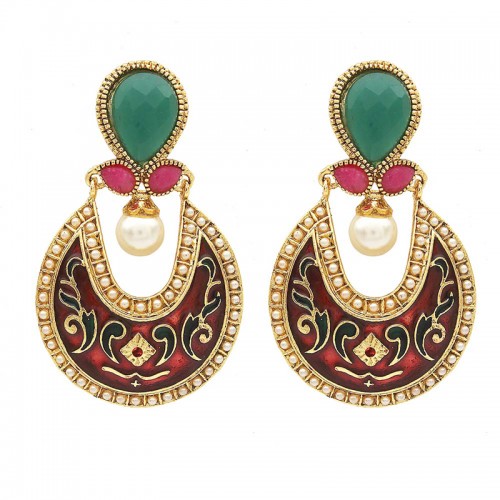 Brass Multicolor
The shape and design of this product is what makes this earring look outstanding.
Price: – Rs. 750. Buy it here.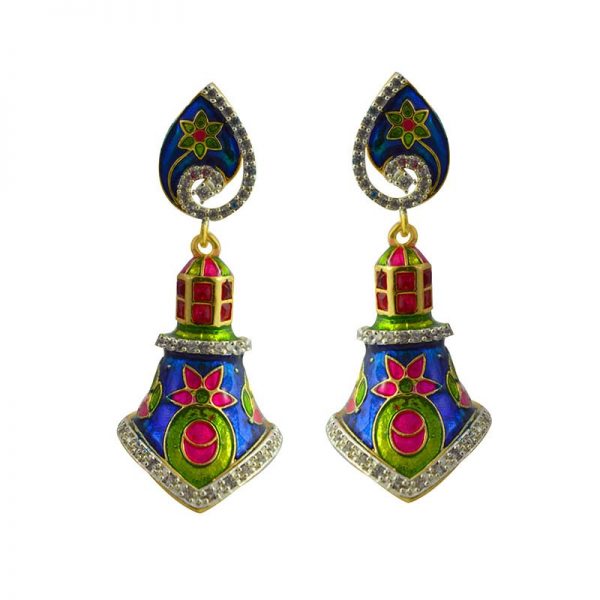 Alloy Golden
This one will beautifully work out with a lehenga outfit.
Price: – Rs. 420. Buy it here.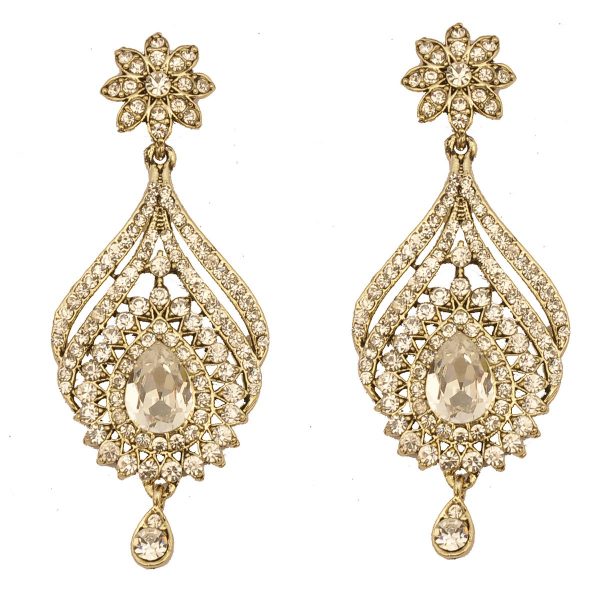 So, don't waste your time and buy the one you loved.