Barefoot Sandals also known as the "Hippie Sandals" are the new fashion in town. Yes, a barefoot sandal looks like a sandal but in reality they are not.
They are incredibly beautiful, comfortable and eye-catchy without any doubt. The sole less shoe are more like a leg chain and are perfect when you can't wear a sandal. Isn't that great? They are available in fancy styles and are extremely stylish in look. And, they are just perfect for a walk on a beach or just on grass etc.
Well, wherever you go do not forget to pack these barefoot sandals.  And, before you make a move to buy them, just take a look at these barefoot sandals that'll help you decide more.
Beach Wedding
You can opt these beautiful looking barefoot sandals in beach wedding that surely gives an enchanting look. And, certainly ditching heels and going with barefoot sandal is a good choice in a stunning beach wedding.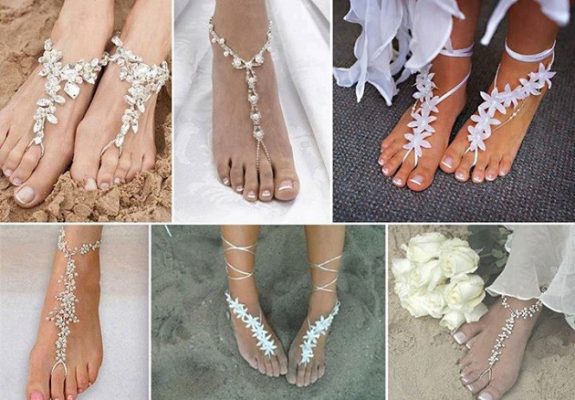 Cross Barefoot Sandal
Cross barefoot sandals are good and look attractive when matched with chic outfit during the music festival. This also goes on well in rock star attire. Isn't that cool?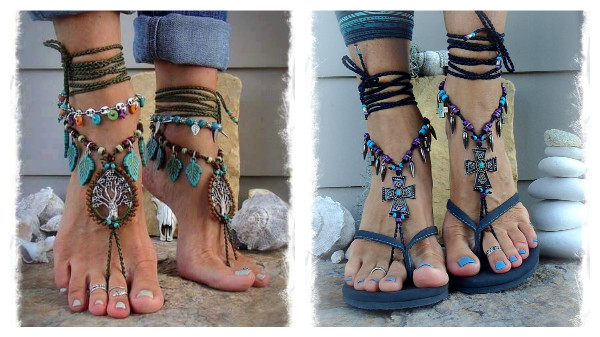 Mehndi Inspired Barefoot sandals
This is something creative. Isn't it? You can wear these Mehndi style barefoot sandals that are just pretty in style. Check this out:-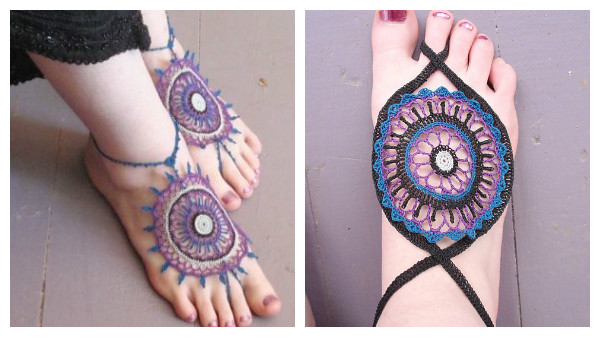 Starfish and Shells
The one with starfish and shell styled barefoot sandal are just too amazing to wear that gives a complete makeover in your outfit. It can pair up easily with a pair of shorts and nice crop top on a beach.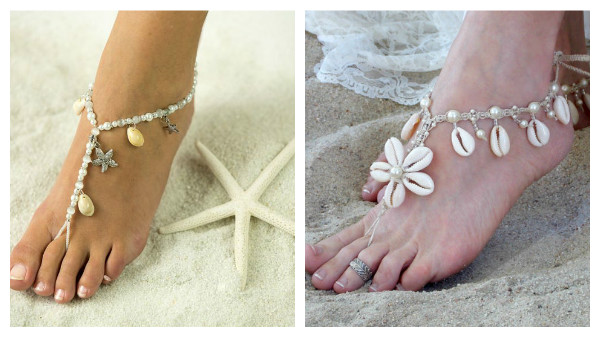 Barefoot sandal with Payal
If you love wearing Payal then these sandals are also available in Payal inspired look that's truly eye-grabbing. You can opt for such barefoot sandals inspired by Payal look that makes one complete.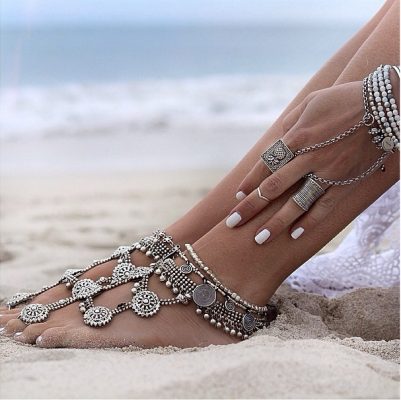 Tribal 
One can opt for this tribal looking colorful barefoot sandal on their way. A footless sandal inside the shoes is not a bad idea and therefore makes it look fancy. Don't you think so?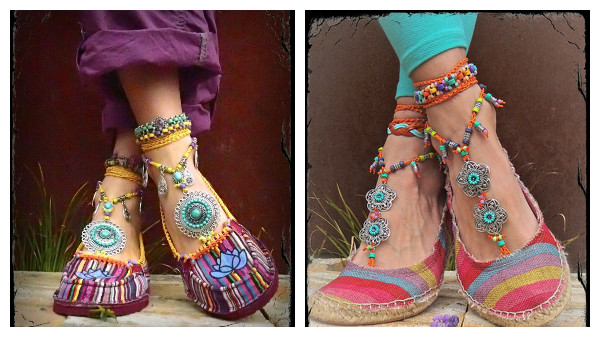 Crochet 
You will find colorful crocheted ones that are suitable when you wear them for a beach. Like you see this one in heart shaped and also in seahorse styled one is simple but yet beautiful to wear and definitely convincing.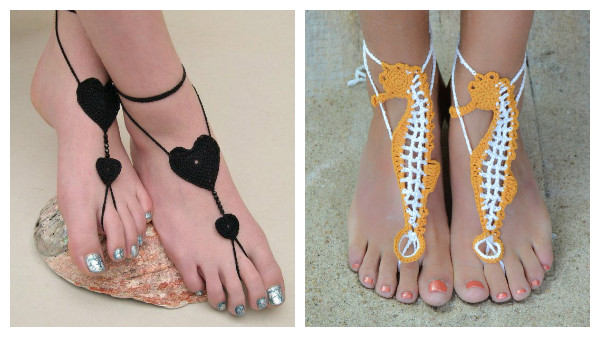 Lace-Up Barefoot Sandal
Well, yes these crochet long lace-up barefoot sandals are pretty impressive. Isn't it? The black and white pair of these sandals seems to be a great idea.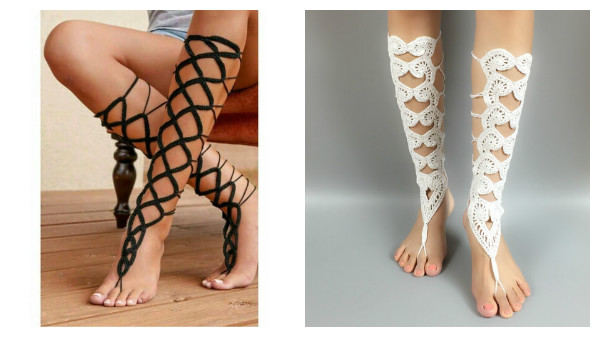 What do you think about these barefoot sandals? Let us know in comments below.