Flower crowns started off to be this year's trend to match with outfits. But, Guess what? Bandana style is back.
This style was completely out from the fashion scene but now the Hollywood celebs are seen rocking this street style once again. And, yeah this shows the start for "Bandanas coming back" in fashion.
The best part of this style is that they look super attractive and are affordable too.
Men are usually seen wearing bandanas around their neck. And, girls too stylishly rock it. Be it around the neck or as headbands; this accessory definitely completes chic look.
Let's see how creatively you can rock this look anyway:-
Khloe Kardashian :- Recently, Khloe rocked this pretty cool look in her selfie. Her pink color headband looked uber chic on her. Also, this is not the first time she opted for this accessory.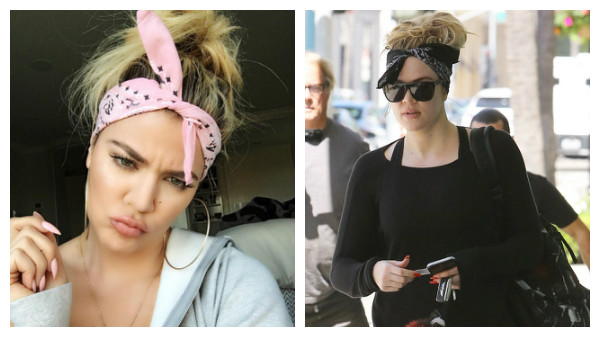 2. Selena Gomez: Remember when Selena showed off her rapping style in video? Well, then you must've seen her wearing bandana too. Yeah! she looked stunning and definitely carried this eclectic look wonderfully. Apart from her rapping ; her cool outfit matched perfectly with bandana. Doesn't it?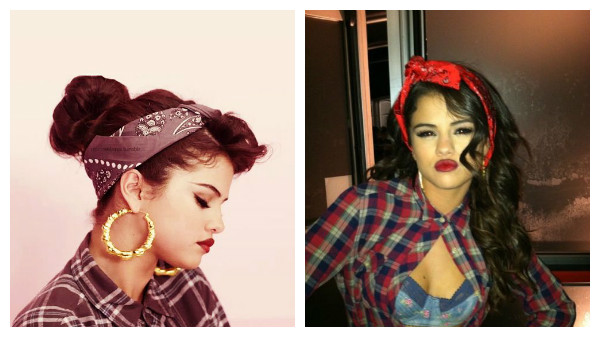 3. Rihanna:- She is the queen of Bandanas. She must've matched this wonderful accessory with almost every hairstyle and looked stunning.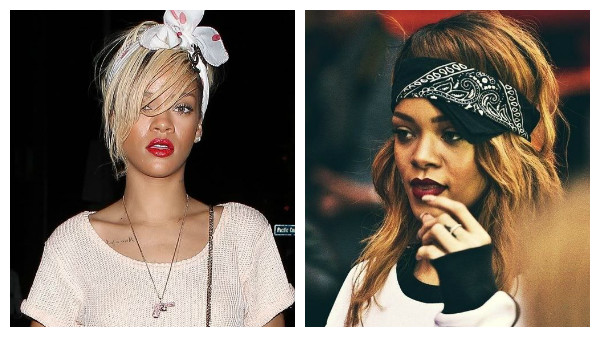 Apart from all these; you can style it these ways too.
4. Bandana for hair-bun and Pony :- This looks pretty cool and attractive. You can tie up a bun using bandana or else just fix it in your ponytail bow.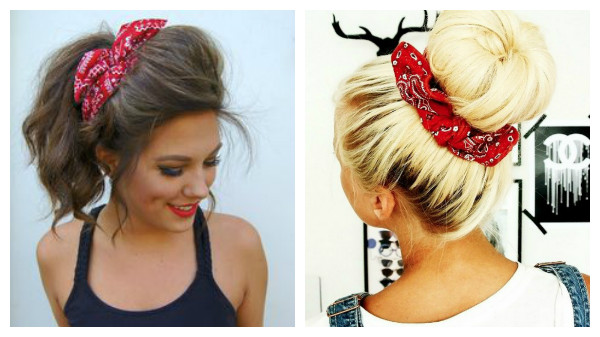 5. Colorful Headband: You can make your look stylish with colorful bandanas. You can also let it half down (2nd pic) which looks pretty though.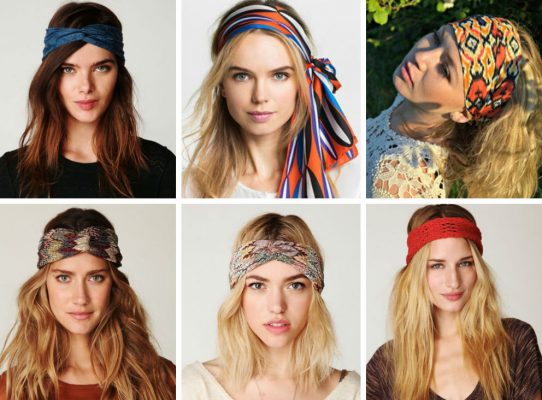 6. Modern tie turban made from bandana: All you need is an over-sized bandana to simply rock this amazing look.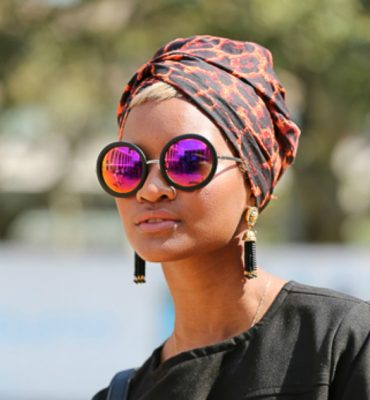 7. Around the neck:- Girls, if you are tired wearing it on the top of your head then you can match your classy outfit by wearing bandana around you neck too. (Wink!)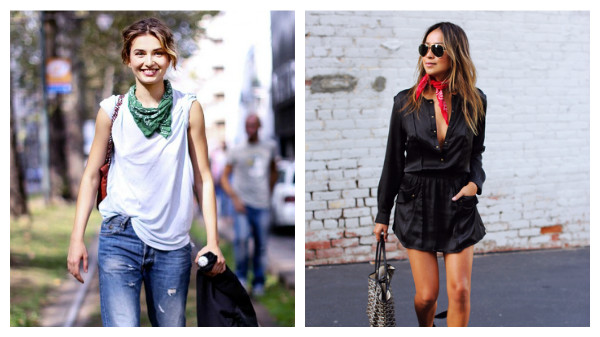 So girls are you looking forward to rock Bandanas in style? Let us know in comments below.