Jewellery designer Isha Katoria's recent collection sports vintage and gypsy-inspired designs.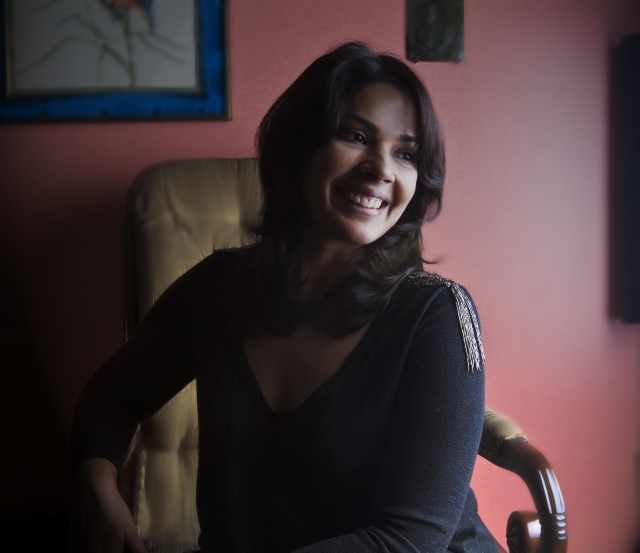 Isha Katoria, a jewellery designer by passion, is a guest faculty at NIFT, Delhi. She derives the inspiration for her designs from her surroundings. The concept for her recent collection Rreverie was incepted in 2010 as an experiment. It is now a successfully growing entrant in the market. Though her philosophy is modern, it is well rooted in the traditional Indian culture, which reflects in her elegant designs. Here's our conversation with the designer on her latest collection:
What is the inspiration behind the collection?
I started Rreverie after I quit my job at Tanishq. I wanted to toy with ideas and concepts. I wanted to discover all aspects of the jewellery trade and have fun with them.
Tell us about Rreverie. What's the story behind the name?
Rreverie is our reverie. It means a daydream. You dream of ideas and we have them in our palette.
Your recent collection sports vintage and gypsy-inspired designs.
Gypsy is my current state of mind. I feel like I don't belong to one place but many. It has got such a phenomenal response that I have decided to extend it. Vintage keys are unique and are inspired by medieval keys. I hear customers saying now and then, 'we have seen nothing like this before.'
How different do you find your designs from your contemporaries?
My designs are different because everything is from a drawing board. They all run with a concept behind. I do not intend to be a part of the mass market that is rapidly taking over novelty.
Her hot favourites from Rreverie:
Anticlockwise from top- Gypsy necklace, Benaras earrings, Vintage key pendant, Avadh earrings, Vintage key pendant.