When to plan study abroad – Do you think your wish to study abroad can be tedious, time consuming and hectic, keeping in mind the competitive education system in India?
Do you think concentrating on whether you should take up an International Education is something to be decided in Class 12th or as you scan through college brochures for admission?
A lot of thought goes behind which field you should choose and which college you must apply to, so it is always better to plan your preparation time and the efforts you need to put for studying for entrance/competitive examinations, much in advance.
Beginning the foreground research on the study material and what all a college application process requires, at the beginning of your high school is a smarter choice as it enables you to have the time to deal with the stress and pressure of it all.
Foreign institutes will notice your cumulative marks/grades for the entire high school period (class 9-12) and not your result in the board examination alone. Studying to keep up to the top brackets can be challenging and requires a lot of hard work but if you are determined to pursue your higher studies in a foreign country, performing better in class tests and annual exams will always work in your favour and lessen the stress factor for you to some extent.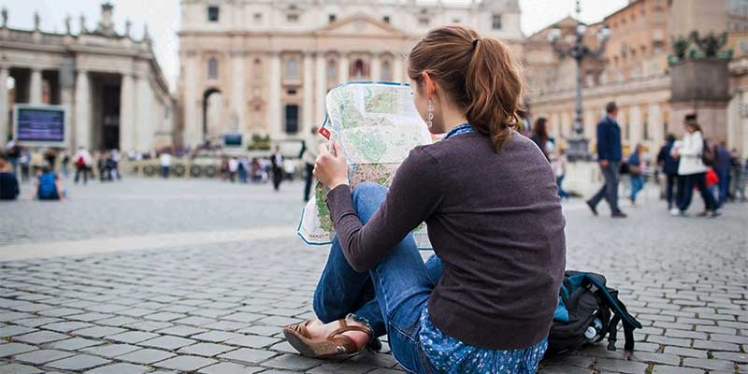 You also need to try and analyse your interests and aptitude better and understand if you have the necessary skills for what you aspire to do or become. This will be useful in building your profile for days ahead and you will be able to opt for subjects and engage in activities which better define your personality.
Your experiences, accomplishments, recognition for a certain skill and little achievements in life count too. The universities abroad are also interested in what skills and capabilities you have that they should select you among so many other applicants. Your expertise at some sport, or in writing and research work, helping the society or community or interest in painting, singing and other arts can make you go a long way in firstly getting the selection letter from the prestigious university abroad and secondly, your graduation experience in the foreign country. Your mention of such activities where you have gained some social or critical acclaim can certainly be a winning factor in your essay!
Attending college fairs and learning about different universities from your friends, seniors and family members who have had a prior experience or have knowledge on foreign colleges can be handy to you and doing these early on in your school days will give you more time for studying and honing up your skills on varied lines in class 11th and 12th. Reading books and being acquainted with the news will help you as much as the practice of writing. You should have the ability to jot down your thoughts and opinions on a piece of paper.
Tests like SAT and ACT can give you better chances of going closer to your aspirations of studying abroad. You may start your preparation in classes 11th or 12th, but studying all along your 9th and 10th for tests such as Preliminary SAT (PSAT) will give you a first-hand experience of how SAT will be. You can assess your strengths and weaknesses better with PSAT and access a web-based tool, My College QuickStart to plan on the college you want to study in.
To figure out which college is your ideal college, you can chalk out reasons why you think a certain college can be the place you want to study. The college may be known for your field of study that you might have decided as yet, or it might be the location and country that lures you. Whatever the reasons might be, you will need to shortlist a few colleges for your choice of course.
Class 11th should ideally be your time to appear for SAT exams so that you can think of appearing again later after being more prepared if you do not get the rank you desire in the first attempt. You must also be aware of what other tests you are required to take in order to be selected for that course in that college.
Figuring out application deadlines, the list of colleges, the university's requirements from its students in class 9th and 10th will not make it all seem a little too overwhelming for you while in class 12th, when you are already stressed about the Boards.
You can also keep writing drafts for your essays and try getting feedbacks for the same to make it more appropriate and one that is sure to get the university teachers hooked on to your writing.
You may need to get letters of recommendation from your school teachers and some acquaintances and fill up forms as well as be ready with all documents and applications. Since dealing with all these factors can be quite tedious and cumbersome at times, it is good to be the early bird.
After all, a stitch in time saves nine!