Sourav Ganguly – Cricket in India is not just a sport, but a religion. Since the 90's, the game is one of the most favored talks in each & every Indian home. In a country of 133 crores people, where almost everyone is crazy about cricket, just breaking into the national team remains a dream for many.
India, as a motherland, has given birth to many such legends who have carved out a special mention in the history books. Fans see them in high regards and treat them with the utmost love and admiration.
One such name is Sourav Ganguly, popularly known as "DADA" in India.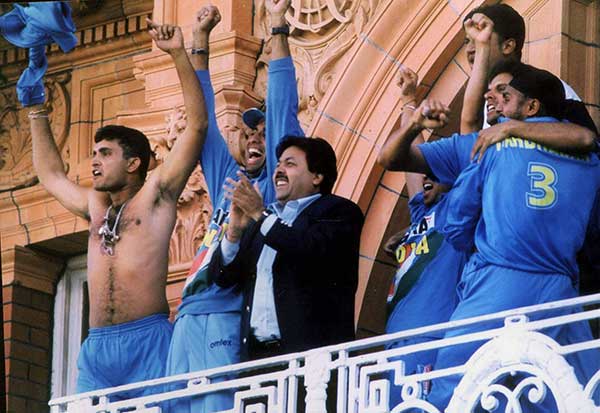 Was there ever any doubt? A few have come close, but Sourav Ganguly validated cricket as the satisfaction game of young energy and fused to pump it up in all fellow team members. Be it opening the innings, going down the order, or making a place for a newcomer, the veteran never kept anything hidden and lead the team fluent to the major cricketing games like Champions Trophy, Asia Cup, World Cup, and the famous NatWest Series (2003). Not just Indians, players and fans from all around the world have all respect for our "Gentleman Captain."
Many of the co-players believe that DADA treated every player on his own merit. His way of selecting every player has been good enough and deserved a place. In the process, one is bound to make a few mistakes, and surely it was for Sourav Ganguly also. It does not matter. It has happened to every captain in history. It will happen also in the future. But what mattered was that your intention had to be right.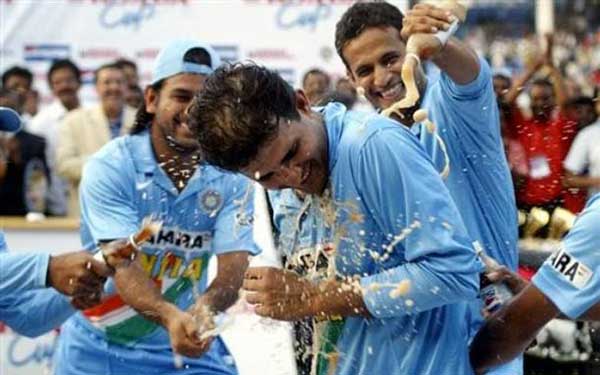 When Sourav Ganguly announced his retirement from all forms of cricket, a gnawing of soul descended into the gentleman's game. Never again will the 'Maharaja of Cricket' be seen on the 22 yards, marshaling his troops and playing that elegant cover drive. DADA has also seen a huge debacle in the IPL fame after the IPL6 season, where he was not opted by any IPL franchisees.
Achievements
In 1998 Ganguly was named Sportstar Person of the Year. Sportster is a prestigious sports magazine.
In the same year (1998) Ganguly won the Arjuna Award for his outstanding performance.
In 2000 Ganguly won the CEAT cricketer of the year award.
In 2001-2002 Ganguly won the CEAT Captain of the year award for his outstanding display
In 2004 he won the Padma Shri award, the fourth highest civilian award in India, for his outstanding contribution to cricket.
Rammohan Roy award in 2004 for his outstanding leadership skill as captain.
In 2001-2002 Eden Test in Kolkata, under the leadership of Ganguly India broke Australia's unbeaten Test match winning record.
Ganguly is the fourth best skipper in the World Cup. He has led India in 11 matches and lost only two. His winning percentage is 81.81 percent. He is only behind of Ricky Ponting, Clive Llyod, and MS Dhoni.
He is India's most successful Indian captain on overseas conditions with 11 wins.
Ganguly is the only cricketer who won four consecutive men of the match in ODI cricket.
One of the five cricketers who scored 10000 runs, 100 wickets and 100 catches in ODI cricket.
The fastest batsman to score 9000 runs in ODI.
What Sourav Ganguly feels about "Indian Captaincy in his reign":
My greatest achievement as a captain was that the team truly became resilient during my tenure. Toughening them up was part of the winner-takes-all strategy.
 Reasons for Sourav Ganguly sudden decline (Major)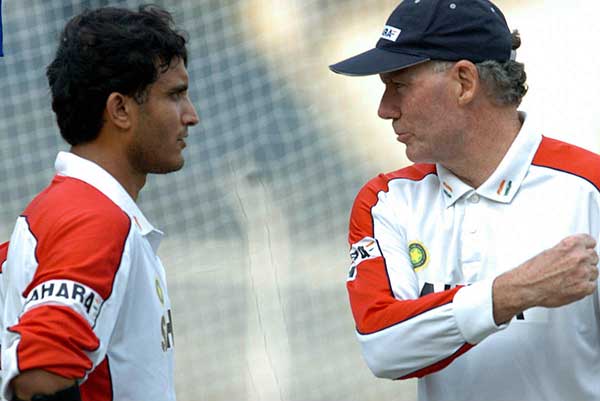 It was an era, when Greg Chappell was Indian Coach and Sourav Ganguly was Indian Captain. Ganguly wasn't going through a great phase as a batsman, as well as a leadership captain. He had not performed well in that series, after which the whole incident of Greg asking Ganguly to step down from the captaincy became public. Greg was just pissed off because he wasn't able to call the shots and Ganguly was the actual boss. The result came out, as Ganguly was removed as a captain and then eventually dropped from the team.
However, Sourav Ganguly was a lone fighter which roared and made a comeback and what a comeback it was. He was the leading run scorer for India in both tests and Odis with over 1000 runs in both the formats in 2006–07.