It's unbelievable! Shamed Cyclist Lance Armstrong Says He Would Cheat Again
Lance Armstrong's cycling career is over and he has been condemned by fans and critics of the sport alike for his doping scandal. He is the centre of attention again and not for the right reasons.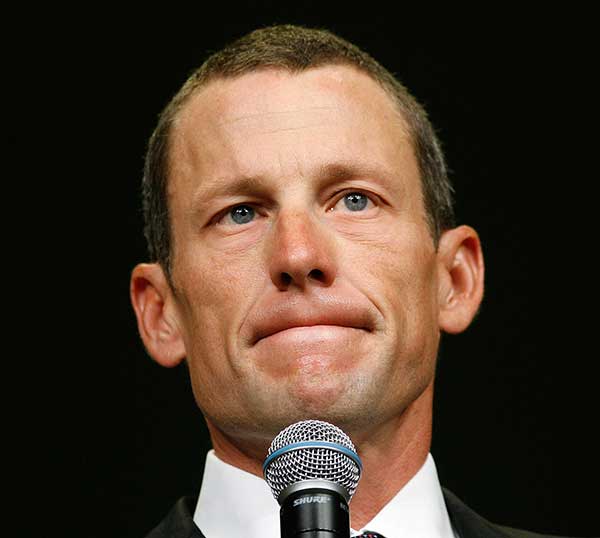 During an interview with Dan Roan of BBC, the shamed cyclist was asked whether he would dope again.
Armstrong had this to say, "You know, if I was racing in 2015, no I wouldn't do it again, because I don't think you have to do it again. If you take me back to 1995, when it was completely and totally pervasive, I'd probably do it again. People don't like to hear that."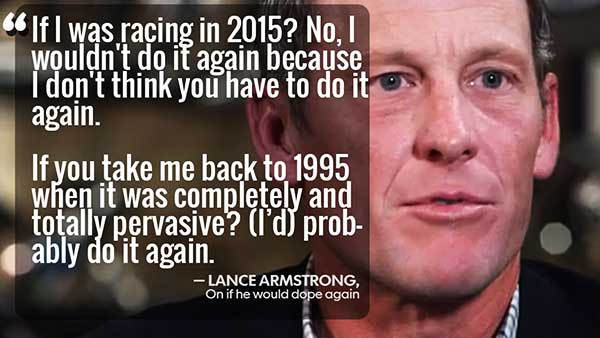 Yes, Lance. People don't like their heroes playing villain. He also believes that the time when he will be forgiven for doping and lying is not far.
Armstrong had fans holding placards and messages for him when he announced suffering from cancer in the 90's, which he beat it and came back strongto win numerous titles. His hunger to win major championships provided people the motivation they sought to succeed in life.
Nevertheless, his constant wins also attracted doping speculations since he had just returned from cancer. From 1999 to 2005, Armstrong dominated on some of the most competitive circuits.
When the critics accused him of doping, he immediately rejected all claims. USADA (US Anti-Doping Agency), on the other hand, amassed proofs, including 200-page reasoned decision which they released in October 2012.
Armstrong chose a stage to confess his doping allegations when he spoke with US talk-show host Oprah Winfrey in January 2013.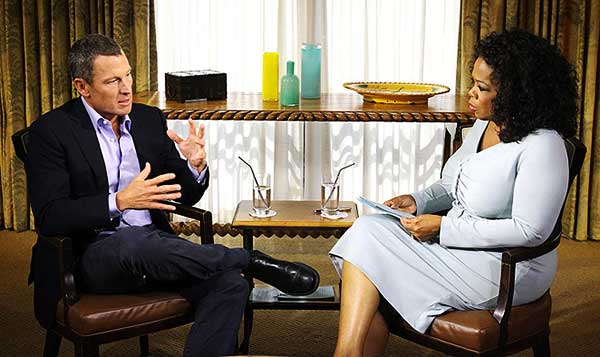 It has been over two years since the episode and one would have wanted the man to have changed his morals. His latest comments evidently proved otherwise.
With their endorser found guilty of doping, major sponsors, who Armstrong represented, backed out.
The father-of-five, nonetheless, still has hope of winning his fans' trust. "I will spend the rest of my life trying to earn back trust and apologize to people," he said after losing sponsors.