Here are the key features of the dazzling new iPhone 5s and iPhone 5C. Read on!
It's not every day that Apple launches two phones with stunning features and in exciting colours. But on September 10, 2013, history was made (of sorts) as two new models iPhone- 5s, a premium version and 5C, a slightly cheaper version, were launched at a gala event at the Apple headquarters. It may take us a long while to buy or even thinking about buying one of these beauties, but that doesn't mean that we are not going to dig deeper into the phone and find out what features it boasts off. Take a look:
iPhone 5s:
It's the advanced version of the still new iPhone 5 and is touted to be a lot faster than the former, while it's forty times faster than the first iPhone. You can choose from three colour options, gold, silver and space grey, with the gold being a sexy shade of Champagne. The screen screen size is4-inches with Retina Display quality and a 64-bit A7 chip. According to it's the only smartphone in the world with a 64-bit system!
The smartphone will also have OpenGL ES 3 that helps in better lens texture and enhanced lens flare. In other words, it's a boon for gaming and photo enthusiasts. The rear camera is 8 mega pixels, while the front camera is 1.2 MP. It boasts of a bigger aperture, which means there would be better pictures under poor lighting. With Apple introducing 'True Tone Flash (flash comes in two colours white and amber that ensure better lighting while clicking pictures). The other modes are- burst mode (with 10 frames per second), Slo-Mo mode ( 20 frames per second), It also has a 28-megapixel panorama, along with Instagram-like filters.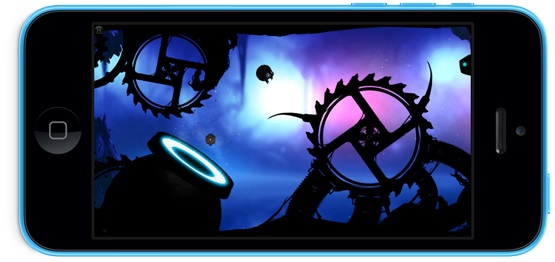 In order to help with health apps, Apple has introduced something called M7 that will constantly measure data from the accelerometer, compass, and gyroscope. But the bonanza feature is Touch ID aka the Fingerprint sensor that's going to be next big thing in security.
The phone is expected to hit the Indian market in December.
iPhone 5C:
Launched in a plethora of colours like green, blue, yellow, pink and white, iPhone 5c features an A6 chip, ultra-fast wireless service and an 8MP iSight camera running on the iOS 7 platform. The supposedly cheaper version has the following features- Sapphire crystal lens cover, LED flash, Backside illumination sensor, Five-element lens, Hybrid IR filter, Autofocus, Tap to focus, Face detection, Panorama, Photo geotagging.
Just like the 5s, it has Facetime with 1.2MP photos (1280×960), along with 720p HD video recording. The screen screen size is 4-inches with Retina Display quality and it boast of talktime upto 10 hours, while the Fingerprint technology is not part of this model.