Sending Rama for 14 years with his brother, Lakshmana, and wife, Sita has created and traveled the long journey of Ramayana. The journey to the forest from his Kingdom Ayodhya was for a reason. It was to remove Rama from his heirship by his stepmother Kaikeyi. But there has always been thought against why was Rama sent to exile for 14 years not more or less.
Sending to an exile is a punishment that is mandatory to bear by the bearer. But it could have been for 10 years or more than 14 years, his mother Kaikeyi decided to announce the exile for 14 years.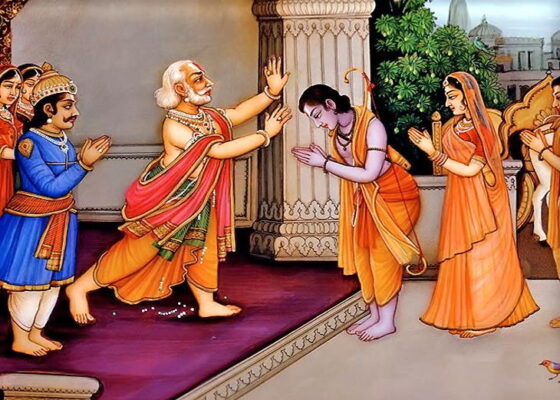 How did 14 years of exile help Kaikeyi?
Kaikeyi is the stepmother of Rama,  apart from it she had a son Bharat. She wanted her son to be the ruler of the Kingdom. Being Rama the elder son it was mandatory that he will be ideal as a king. But it was not accepted by his stepmother who wanted some convenient way to let her son, Bharat see him as a King. Being the second consort she was the queen of Ayodhya who was intelligent and powerful.
Partially there was insecurity to lose power as a queen that forced Kaikeyi to work on conspiracies. She took the opportunity of the boons fulfillment. One of the boons she asked from her husband Dashratha was to send his elder son Rama to exile for 14 years. Dasharatha was bound to keep his promise and finally ordered with a statement to leave Ayodhya and move towards the forest.
Kaikeyi was able to retain her place as the queen if Bharata would have taken the throne. But he was noble to his family and brother who believed that Rama will be the best ruler of Ayodhya. Kaikeyi was not able to deny the fact of Rama's ability but at the same time, her concern about her position and son forced her to run a conspiracy.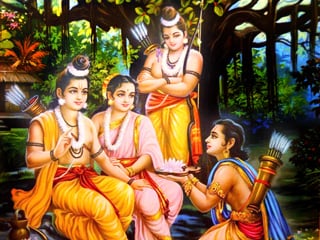 Why is exile beneficial in a way for Kings and kingdoms?
Not for 5 years or 18 years but Rama was in exile for 14 years. It sounds mysterious when the years are taken into account. The exiling of the would-be King was with a target to remove him from all the rights of the King. According to the Vedas, the rules state that if a King stays away from his Kingdom for 14 years or more will remain incapable of being the ruler of his kingdom. Though Kaikeyi had a successful plan Bharata proved to be a loyal brother.
He denied being the successor and did not grant the throne. Therefore, after a long time of exile and struggle in the forest against Ravana, Rama returned to his kingdom and returned back as a King of Ayodhya. He continued to rule the Kingdom for about eleven thousand years. It is known as the golden period, in Hindu mythology also it is called Rama Rajya.