Lord Ganesha, one of the most beloved of all, occupies a special space in the Hindu religion. Younger son of Lord Shiva, filled with grace and honesty, Ganesh Chaturthi is celebrated on the occasion of his birthday. Now it is no longer a celebration for the Hindus but this day is special to other religions.
Irrespective of religion, similar to Holi this day is owned by all as they have a keen belief in the deity. His blessings shower peace and happiness including prosperity. It is one of the reasons that different communities continue to celebrate this day.
The entire Part of India celebrates Ganesh Chaturthi
As a bestower of wealth, health, prosperity, and wisdom, Ganesh Chaturthi is celebrated in different and entire parts of India. Irrespective of diverse communities the festival continues for ten days. Maharashtra, Gujarat, Goa, Madhya Pradesh, Karnataka, and Telangana are the most popular places celebrating Ganesh Chaturthi significantly.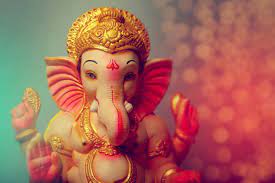 Though according to the rituals of Hindus praying to Ganesha at the beginning is essential. Before offering prayers to any other deity. As he is believed to shower the grace of wisdom and good luck. Apart from his birthday, it is one of the auspicious days that his devotees celebrate with his fun, joy, and devotion.
At a corner of their heart and mind, there is a belief which continues to provide strength and wisdom with the hope of better days.
Significances of the celebration
His devotees celebrate Ganesh Chaturthi to bring new life with hope. Celebrated during September or October it is one of the greatest ways to welcome a refreshing start with good fortune. Goddess Parvati's most beloved and youngest son with an elephant head.
During the celebration of the festival, devotees do not see the moon. It means that watching the moon will break one of the rituals.
Resembles stealing of something, when any devotees look to the moon. Also known as Mithya Kalank. A strange ritual but it has a reason which indicates that anyone seeing the moon in Amavasya will invite bad luck, it is a curse.
Generally, 4 feet height of Idol is worshipped for 10 days. Often devotees increase the size to 45 ft to 60ft,  a gesture to express their intense devotion towards Lord Ganesha.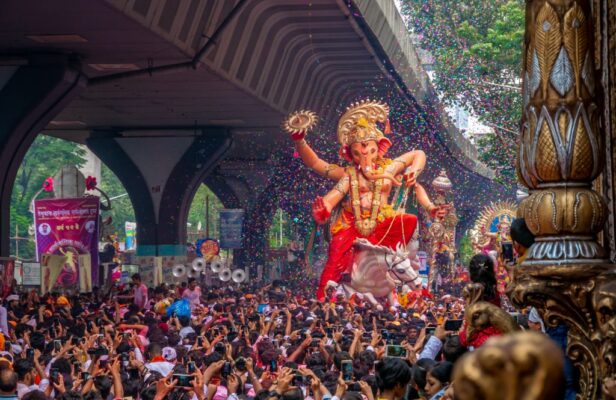 Lord Ganesha the God Of Wisdom
According to the Hindu religion, Goddess Saraswati showers blessings of knowledge. Vinayaka bestows wisdom which enables a person to think better and grow progressively. He exemplifies as the god of honesty, care, wisdom, and intelligence.
Siddhi Vinayak is also known as the Vighna Harta which means he helps in overcoming problems and issues in human life. People have a belief that praying to him will help his disciples to overcome various problems. Enable to begin life by destroying all obstacles and attracting good time with success.
Continuous ten days of Ganesh Chaturthi is dedicated to the elephant-headed God with creative and attractive idols. The beliefs of devotees have been increasing year after year which is seen as this festival is celebrated in all communities ranging from Goa to Maharashtra.