An ideal setting for the proposal involves a guy with a bent knee, a rose, ring and two glasses of champagne.
But now times are changing so are the popular ways to propose.
The proposal is now no more of this simple way of showing your love and asking for a commitment. It is now beyond that as people hire professional proposal planner and special arrangements are done for the D-day.
You might have heard about fashion, marriage, design, music but now we hear some unique and great proposal trends.
Below are some popular proposal trends of this year that one can follow:
Recording the moment.
Hidden photographer recording the moment is one of the hot proposal trends. Everybody likes to freeze their special moment so that they can cherish it forever. Guys and girls are having hidden photographers to capture their "the moment" on film forever.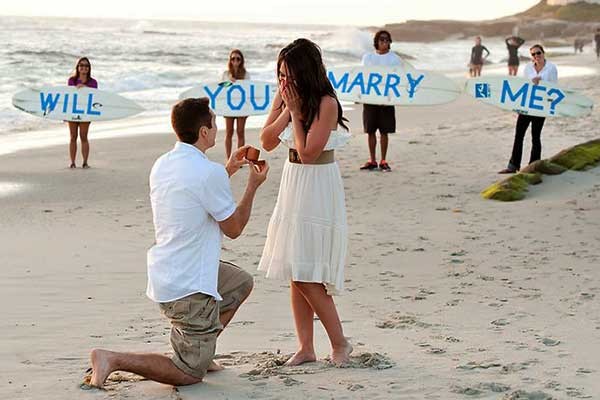 Flash Mobs.
Flash Mobs are the new rage among youth and one of the best proposal trends. Friends, family members can take part in these flash mobs. These flash mobs are done at busy public places like malls, getaways etc. Want are you thinking get going with the flash mob and this will be the most revered proposal one can ever have.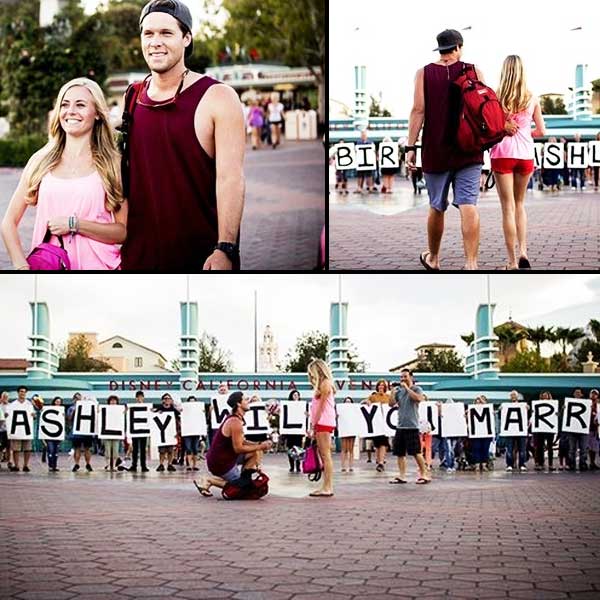 Destination Proposals.
One can pop the question at serene destinations across India or overseas. In India, one can go for Kerala, Goa, Coorg and Dalhousie among others and if you are planning to go international then Santorini, Paris, and Hawaii are some of the best places.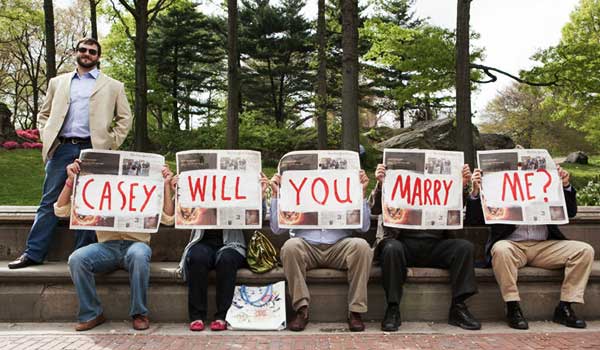 Proposing at unusual places.
This type of proposals is remembered by all. There are many other unusual and romantic places like Waitomo Glow Worm Caves in New Zealand, Taj Mahal In India, Bridge of love in Helsinki and many others.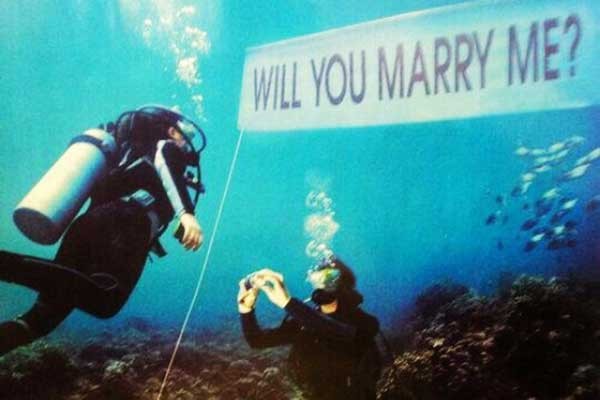 The proposal during a Treasure Hunt Game.
Many guys may or may not take much effort for such type of proposal but there are many romantic guys and girls out there who have opted for this proposal and that's why this is trending this year. Scavenger proposal can be very playful and romantic. In this type of proposal, one needs the help of friends to set up the game.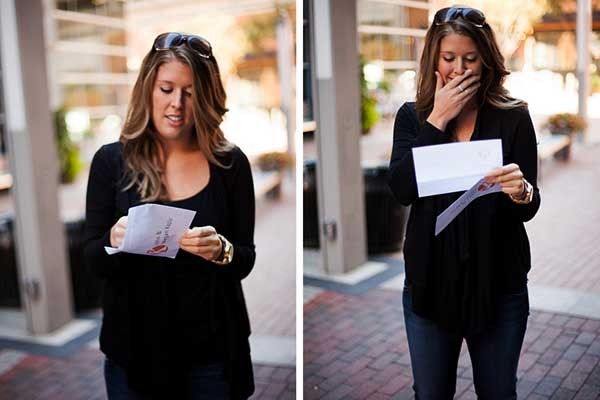 What your views about these lovely proposal trends, let us know your views below!