For a normal person sitting at home and doing nothing, he/she might have to do with the fears that are associated with them.
For a normal person sitting at home and doing nothing, he/she might have to do with the fears that are associated with them. The fear of water, air, fire, speed or heights is amongst all of us. But consider this, before you die, do you wish to feel the adrenaline rush?
Tick that off on your bucket list and just shed those inhibitions of fear. So if you are going to die (probably one day), try out these extreme sport activities which come with their own set of cautions and statutory warnings. So if you consider yourself a hardcore athlete and an adventure fanatic, then you haven't done anything enough to prove that? Here are some extreme sports which were merely started as a passion but now have become more accessible to men and women alike.
These extreme sports are very different from the ones that you watch on TV and are completely dependent on the forces of nature as well as the surroundings around you. To try these extreme sports, one must need to be an expert as well as carry out certain precautions and safety guidelines prior to trying them out. So without wasting any time, here's listing the top 5 extreme sports that you just have to try before you die. Blow your mind away!
Paragliding



A free flying, light weight aircraft that is launched in the air by foot. Prior hopping on those cables, one must undergo weeks of training and then only can pursue this sport as a hobby.
Bungee Jump


What happens when an elastic rope is suspended around a person and is then made to jump from a very high platform mostly an unmovable object like a building, bridge or a mountains. Surely, Bungee Jumping is not for the faint hearted!
Dirt Biking


This sport is mostly followed in the west. Dirt bikes are built with suspension forks and rear shocks to absorb shock from both obstructions and places requiring high jumps. Dirt biking is mainly seen on rocky terrains or mountain regions or plateaus. The sport is a very risky one and needs special protection gear as well as experience to follow it.
Skiing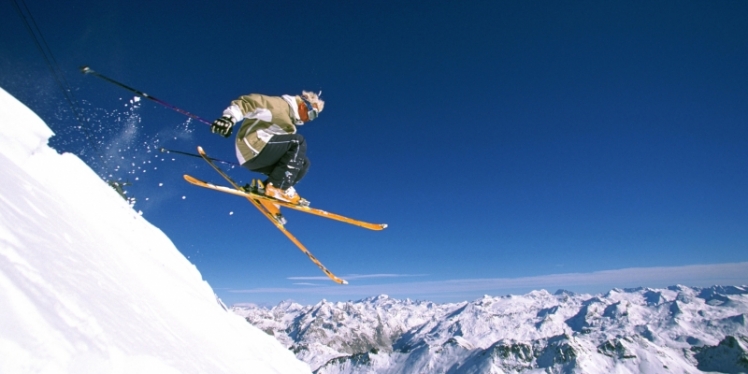 Skiing is one of the major sports in the western countries and also a part of the Olympic Winter Games. The sport requires an individual to slide over the top of snow using skiing boots. Try this sport if you want to make the snowy winter more special!
Scuba Diving


This particular sport doesn't actually require one to know swimming. Scuba diving is underwater diving that takes you sea-exploring and also see live corals and beautiful harmless fish and underwater caves.
So before you hop on to your holiday shoes, do not forget to carry an extra bunch. Try these extreme sports if you want to fulfil your destiny!
Before you go, here is something to please your eye! Watch