Sprint legend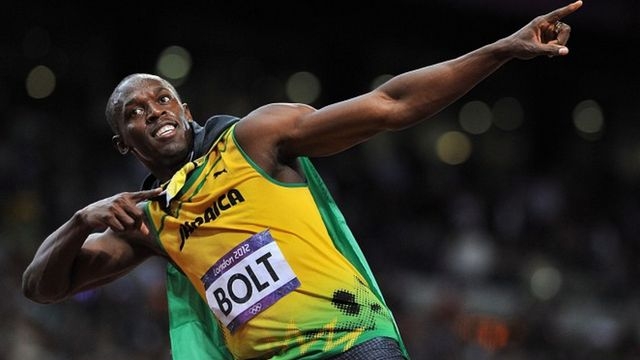 has expressed shock at comments made by Mike Rodgers, a member of the US 4x100m team that finished second behind Jamaica on Sunday's final day of the 14th World Athletics Championships. The US led slightly from the second leg with Rodgers, but the exchange with Rakieem Salaam and Justin Gatlin wasn't the best, reports CMC.
It was the error in the exchange that prompted Rodgers to say: "We would have won today." "I think we would have won, they know it, I think we gave away a gold medal today," said Rogers. However, Bolt, the biggest name in track and field, objected to Rodgers statements. "They couldn't have said that, they couldn't have said that," Bolt repeated four times while shaking his head.
"They were like two meters in front of me, I have been in the worst position running from my blocks and won. I wasn't worried any at all about USA beating us, because I was confident in my team and I know if my guys didn't bring it to me leading, it would be close," Bolt added.
Bolt said Gatlin "probably would have to have at least 10 meters ahead of me to win that race." Jamaica led off by Nesta Carter to Kemar Bailey-Cole, Nickel Ashmeade and Bolt, stopped the clock in 37.36 seconds, well below the country's world record of 36.84. US did 37.66 secs for the silver medal and Canada got the bronze with 37.92 secs.