These Na'vi Baby Dolls look so damn real that it will make you want one for sure.
Take a look at 'em: –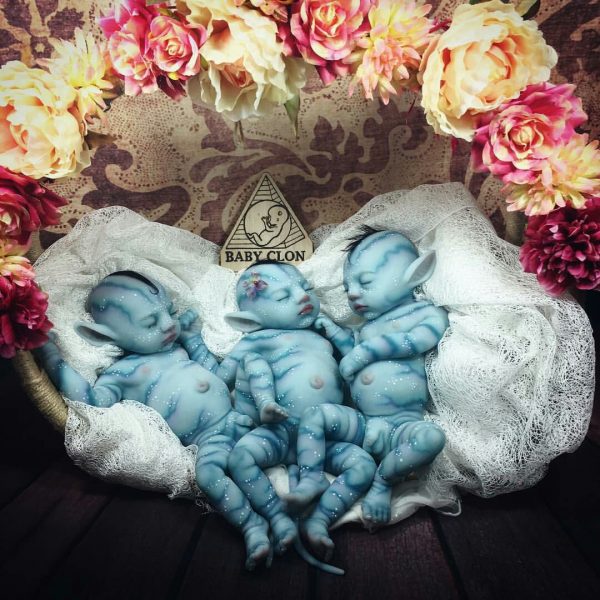 Awwww! They look so real and amazing. Agree?
Wondering, who even made this? Well, there's a Spanish company called "Babyclon" who are well-known to make realistic silicone baby dolls. The company was founded by Cristina Iglesias and all the baby doll products are starting with a price of 800 euro.
Taking about dolls, these real looking dolls have a silicon outer layer, carbon fiber reinforced interior and they are amazingly covered with blue color and also sparkles on 'em.
These Na'vi Baby Dolls will surely make you remember the people who live on Pandora in the 2009 James Cameron hit movie, Avatar.
Take a look at this one.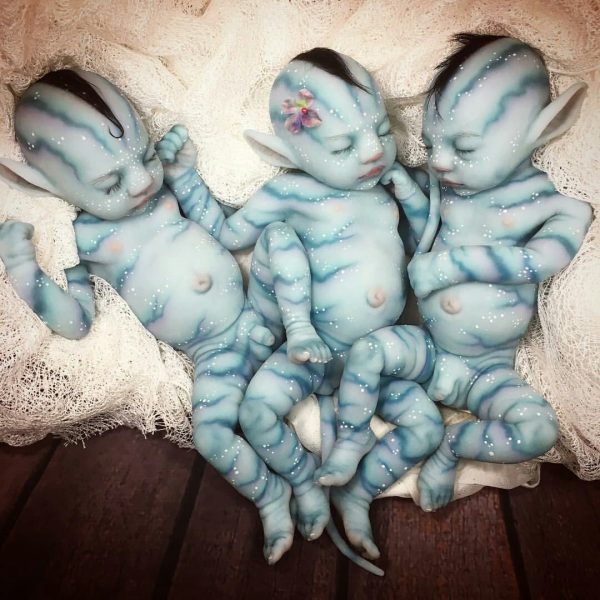 I know, they are so incredibly created that you might just want to purchase at-least one of them. Let me tell you they are priced high i.e. $1900.
Will you buy it? Take a look at this one.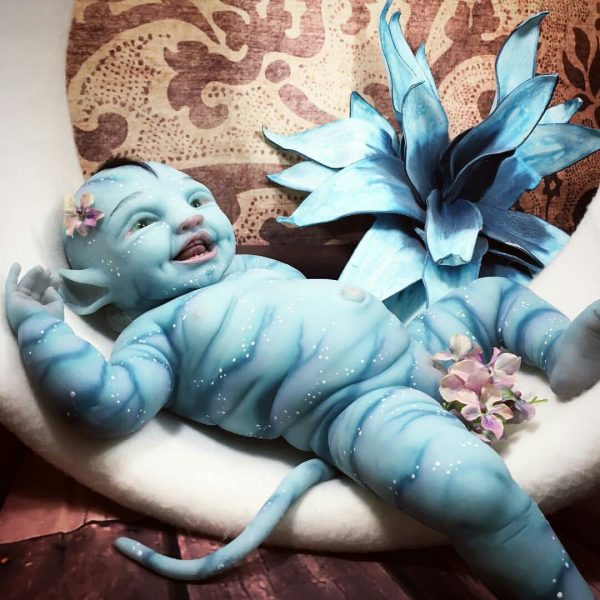 Well, according to me, these Na'vi baby dolls look absolutely adorable but you might find 'em scary as well. I'm saying this because these baby dolls has created buzz and some people are literally freaking out because they feel that the baby dolls are creepy.
What do you think?
All I thought when I saw these baby dolls was – Dang! Avatar movie was a hit and no doubt this Avatar inspired Na'vi dolls are going to be hit as well.
Take a closer look at it.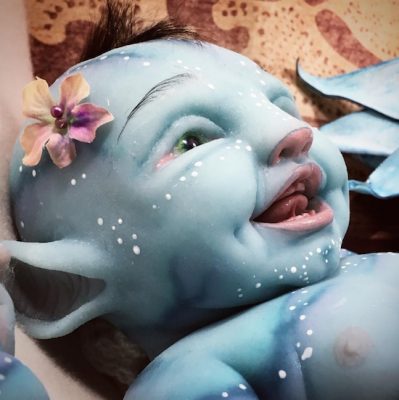 If you want to buy one of these then go to their website- Babyclon.
What are your thoughts about these Na'vi Baby Dolls ? Let us know in a comment below.