We look into Jacqueline Fernandez 's career. After being part of multi-starrers, she is coming in Kick biggest of all till date but next year she will be seen in a double role with Ranbir Kapoor! This is called growth!
Jacqueline Fernandez's career is on an upswing and like how!
Many new actresses joining Bollywood these days are coming from filmy families.
Prime examples are Alia Bhatt, Shraddha Kapoor, Sonam Kapoor and many more. However, there is another route to achieve one's glamour dreams, which is to win a beauty pageant. Stunning babe Jacqueline has followed the latter option to make her presence felt. She is a Sri Lankan beauty who won Miss Sri Lanka pageant in 2006 and started her illustrious journey of winning people's heart not just in her country but across the globe!
She grabbed her first solo project in India, Aladin which was released in 2009 but tanked without a trace. However she tasted commercial success and mass recognition with erotic thriller Murder2 which suddenly made her a bankable star. Next in line were multi-starrers like Houseful2 and Race2 which were commercially successful.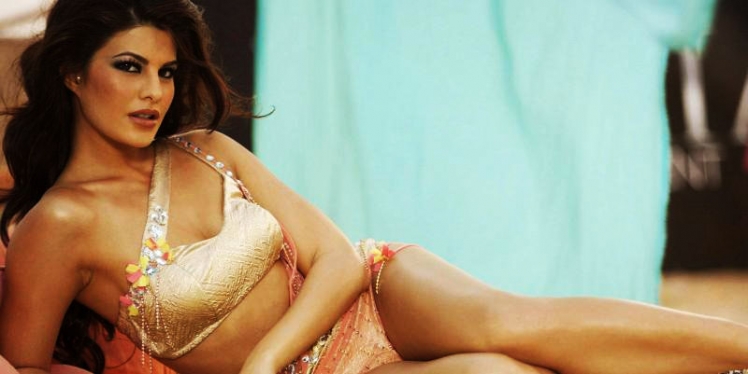 This was the period when she was dating Sajid Khan who as a possessive boyfriend controlled her career. That's when she lost out on some plum projects allegedly due to Sajid's interference in choice of her roles or kind of clothes she had to wear. However, they broke off and it seems it actually proved beneficial for her. She bagged a project opposite none other than the biggest superstar of all, Salman Khan. Soon she will be seen sharing screen with him in their next release, Kick!
Can anything get bigger than this for a girl who resembles Sallu bhai's ex-flame, Katrina Kaif? Probably not! Who knows, may be Salman had cast her for precisely this reason, for being Kat's look-alike!
Well, if such was the case, then it explains her next biggie. In her next major role, she will be seen next year with Ranbir Kapoor and Arjun Rampal in Roy! The Kat connection again, may be? Well, the interesting part is she is doing a double role in this flick. It sure is impressive for a girl to bag a double role, that too against upcoming superstar Ranbir! We all know how Katrina's career sky-rocketed after Salman took her under his wings; not that she didn't work hard but still!
For Jacqueline, she has got both, Salman and Ranbir; just think what kind of success she can have with these two men in her life!
Let's hope her next release, Kick does phenomenal business. It will definitely help her to reach the top of the lots, real fast!
Good luck Ms. Beautiful!