Viral videos cannot be natural and when it comes to having millions of likes, it can never be.
For instance, if we take up an example of Priya Prakash, no doubt the look and feel were good but it was a team of digital experts who made this video what it is today.
The girl became a sensation overnight and everything goes upside down for her.
So let us discuss the previous, present and after scenarios of viral videos.
Before making a video viral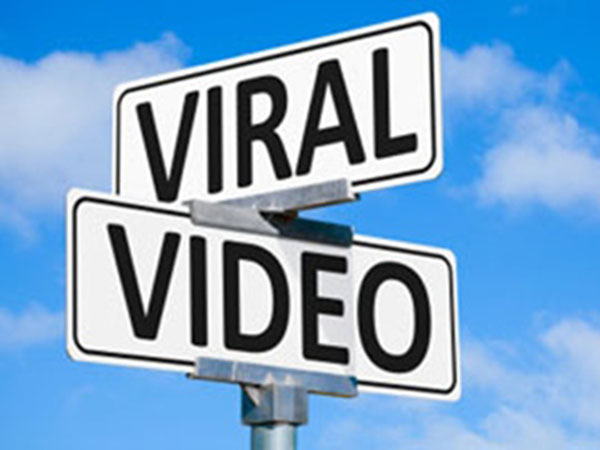 Viral videos strategies:
 – Some Fake, catchy and shocking headlines –
We all have watched it in the recent Sridevi Case- How people have used somebody's demise to increase their channel views? Like – "You don't believe what happened to Sridevi on that tragic day". Ethics and sentiments seem to have been flushed here.
 – Thumbnails –
This is one of the important strategies to use an appealing photo by hiding a face or something else that urges a user to click on the video and see what this is actually. So, headline and thumbnail both make an equal appeal.
When you make it public
Here comes a real work of marketers to infuse the concept into the minds of people. And, how do they do it?
"By making people see the same video again and again and yes on every damn social page"
So, write about it, talk about it, make fake Id's and comment and endless strategies we have right now in the market that makes your video go trending right away.
After making it Viral – What next?
There has to be an idea, a concept or a promotion one must be doing with the video, so it becomes necessary to make people visit again.
Here content is the king – If you have a good concept, people will come back to you, will wait for your next video to come, subscribe and like as well. So, despite the fact that you invest in your video to make it viral, it is indeed important to give your best shot.
Are we saying without these strategies video can't go Viral?
No that's not – A good concept and content, both will make your video go viral organically but it will take time. The fact is that people use these techniques for promotion. Most of them are movie studios or want to have some brand impact or some reasons like this.
What experts say – Most of the videos on youtube are fake and most of them are related to Bollywood. Even I see so many videos coming up as "Aishwarya and Abhishek Divorce"  or "Abhishek is not a good husband, we show you why" – these are the types of fake videos you can see and they are actually getting views. When you go on, click on the video, you see a shot of Abhishek with a little blank face which is called as an angry man and red circled and the story continues. This is more of a psychological factor of any individual that we as a common man are so interested in the lives of celebrities that we want to know everything happening in their lives.
I won't say ban these Viral videos but somehow I don't get the point when people actually say names of celebrities and publish fake news against them. I sometimes don't want my friend to tag me on social media and this is something beyond that.
I hope I have conveyed a portion of the business idea people have for making these videos viral. So, next time we watch anything like these fake news, (No! I won't say unsubscribe), watch it, do gossips, have fun. It's a two-way affair. People want it that's why we see it or vice versa. We can't deny this fact as a viewer like Honey Singh raps that made sensation and then controversies.