An old cafe located in one of the most  busy streets  of Kolkata , the Indian Coffee House is not just a myriad of emotional walk through the essence of earlier Kolkata but is also a national heritage building.
Masked  with faded walls,  and numerous round  tables,  ancient ceiling fans, and old paintings on walls, waiters  here are dressed in white uniforms and  white turban, resembling the royal staff of the olden days,  who are carrying dining cutleries with themselves and walking from table to table collecting orders.
The Indian Coffee house in Kolkata is a present day picture of the vivacious Calcutta in the past. Though it may look like a claustrophobic building which is at the twilight of its existence, but it's  claim to a glorious  past resonates within the intense discussions of  politics from young men and women to aged  gentleman dressed in middle class Bhadralok Style.  Interjected by puffs of cigarette smokes and cups of tea around the table, the place has always been the hub of intellectuals.  The nostalgia here lies in the songs of Manna Dey, and how  eminent personalities like  Satyajit Ray, Amartya Sen, Mrinal Sen, Sunil Gangopadhay  and many others occupied the spaces of Coffee House from time to time.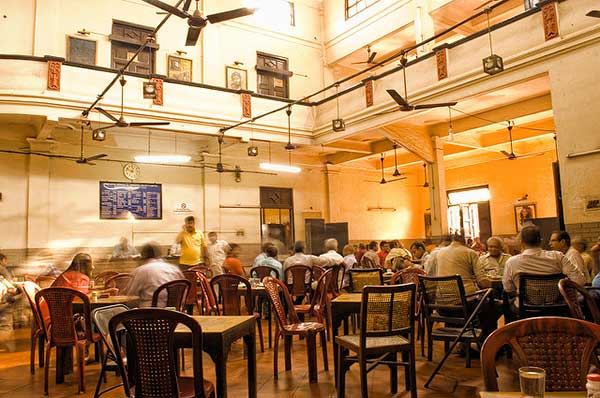 Probir Bhattacharrya, a frequent visitor  in the Indian Coffee House says, " I'm 70 now. All my children  are settled in abroad. But coming to this place with my friends doesn't make me feel lonely at all. We meet here every day in the evening to talk about everything. As this place has been my hangout spot from my youth days, so coming here reminds me of my valour and courage in the past and also that there is a very special attachment that brings me here." "We speak about our old age problems, about politics, and about our family" he added.  Apurbo Ganguly, a student of Calcutta University says, " I love spending  my  evening with friends after a long hectic day. Whenever we plan to meet we always choose this place." College students, debaters, musicians, teachers fill the Coffee House at any given point of time and its hard to find a seat.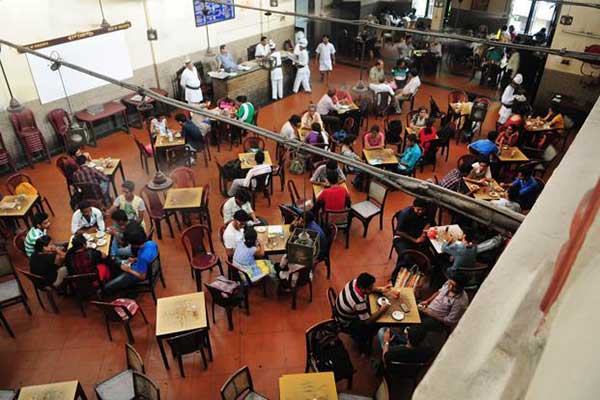 Today as the building stands in all its glory and prowess, irrespective of its age, any admirer would proudly accept the fact that over centuries this building, formerly the Albert Hall, during days when  Kolkata was the capital of East India ruled India has aged gracefully enough. This is one of the few examples where a heritage site has seen a transformation and evolved itself perfectly with the age it has been existing in.
The essence of the place situated between dilapidated structures of Old Calcutta, overcrowding and dwindling book markets of the Boi para,  is itself a time travel- a travelogue of the city's glorious past back from the days where youth indulged themselves in passionate  politics and fiery rhetoric. The Indian Coffee House suffices for a grandeur that any outsider in Kolkata would fail to understand. Although parts of the city may change with the emergence of globalisation but there are few places in the city which will surely sustain their pride in future days to come, and the Indian Coffee House is one of them.