Attack on Amarnath pilgrims – On Monday, there was a terrorist attack on the Amarnath Yatris bus.
This bus was not part of the main convoy bus. The terrorists initially attacked the bus and then open fired which resulted in death of seven pilgrims and 19 were injured.
Here are more details of Attack on Amarnath pilgrims and updates on the terrorist attack…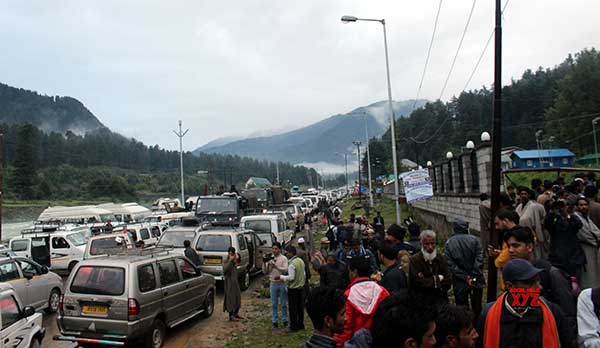 Attack on Amarnath pilgrims –
This terrorist attack took place at around 20:20 hours in the evening.
Anantnag District of Jammu and Kashmir is the exact location where the attack has happened.
After the attack took place, complete internet services in Jammu And Kashmir were blocked. The state is also under high security since the attack took place.
One of the persons who was severely injured is in critical stage now.
"Pained beyond words on the dastardly attack on peaceful Amarnath Yatris in Jammu and Kashmir" but "India will never get bogged down by such cowardly attacks and the evil designs of hate". Prime Minister Narendra Modi tweeted this by condemning the attack by terrorists.
The Amarnath Yatri bus has actually started from Gujarat, told by one of the government sources.
According to the police sources, they initially attacked the car of the police at 20:20 hours on Monday. The police van was escorting the bus which was carrying the pilgrims from Amarnath yatra. The police started firing back and then the terrorists started escaping firing indiscriminately at the police van and the bus. Seven people die immediately, out of which five were women.
All the injured people were taken immediately to the Army base Hospital in Srinagar.
The Amarnath Yatri bus was actually on its way back from the yatra.
According to the rules, there should be no yatri bus on the highway after 7 pm and the bus driver has violated the rules which resulted in such major attack.
According to reports, there are more than 1.2 lakh prilgrims this year who have registered.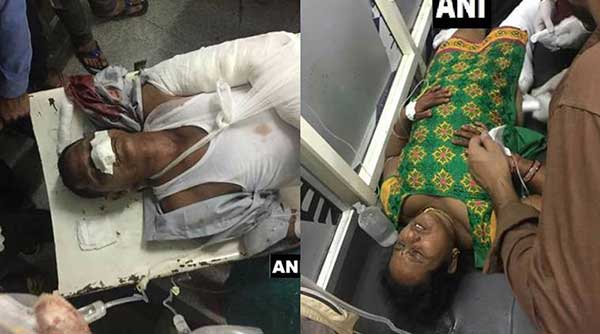 Attack on Amarnath pilgrims – According to the CRPF police, the Amarnath Yatra bus which was attacked by the terrorists was not an official yatra bus which are registered with Shrine board of Amarnath.