Social Media Trends
The world is already filled with a Social Media Trends of posting selfies that are clicked at outstanding locations. And, just when the selfies are not enough, people discover that coming up with challenges will undoubtedly work. Isn't it?
If you're still wondering then let me tell you, I'm talking about the "social media trends" of challenges that goes on taking place. Except from those Tilt Tuesday and Duct Tape challenges there are people who tried something else that definitely turned out to be worse.
Well, even though they were or are trending, these challenges are just the dumbest trends and definitely gross.
Take a look at some of the social media trends I'm talking about:-
Kylie Jenner Lip Challenge
Kylie Jenner's "plumping that pout" scared the hell out of people when they tried it. Well, if you just browse you'll get more than 100 big fat lips FAILS only because of this lip challenge. There were several teens that tried this and the result was terrible.
Before you even try let me tell you, sucking a plastic bottle will plump your lips into disaster because it will cause a lot of swelling and pain in your skin.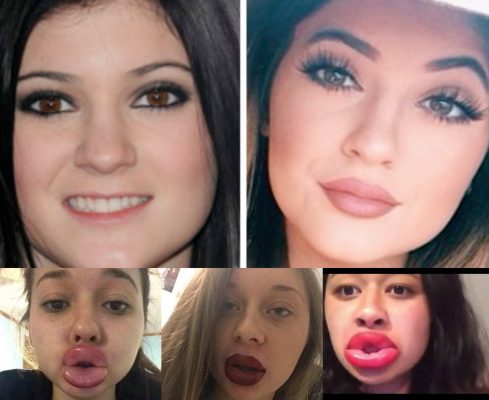 The Collarbone Challenge
The Collarbone Challenge is counted to be the "body-shaming" trend. This trend became famous just to check whether your body is SEXY or NOT. Yes, as dumb as it may sound.
In short, the more coins you keep on your collarbone, the more sexy or skinnier you are.
Well, many people even poked fun by placing objects on collarbone. Yes, you can do that but at least don't JUDGE yourself.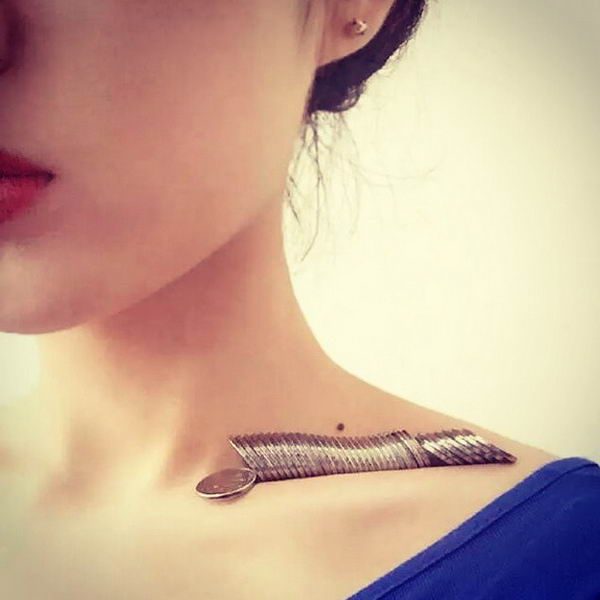 Condom Challenge
As absurd it may sound "Condom Challenge" is one of the viral internet challenge. Just by getting water filled condoms dunked on heads proved how strong condoms really are. EWWW! That's just so unreasonable.
And just as a part of this challenge, a 17 year old Hector Cruz caused Herpes after using a used condom for the challenge. So, all I have to say is BEWARE.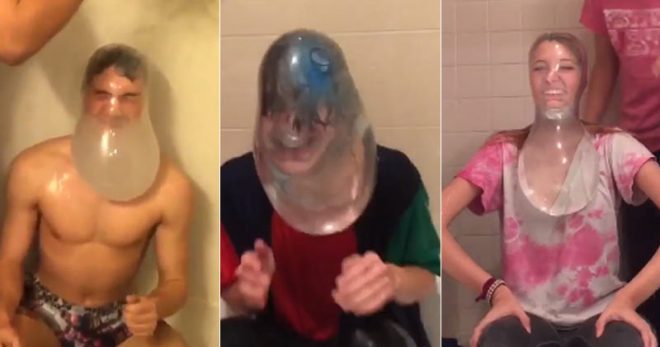 Fire Challenge
Burning your own bodies? Well, it seems like. And, just to describe this "Fire challenge" was more than enough to make it happen. The so-called "Fire Challenge" stood no longer back when it resulted into causing severe burns on the body of a 12 year old child.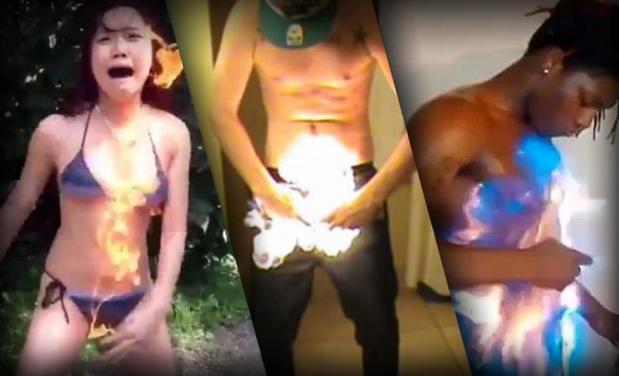 A4 Waist Challenge
Holding up pieces of paper just to show how skinny you are. Really? This started out in China when a woman used A4 paper as a body measuring tool. And, later it trended so much that other girls started doing this to show their slim figures by posting images online.
Well, it's just another body shaming act that needs to be stopped.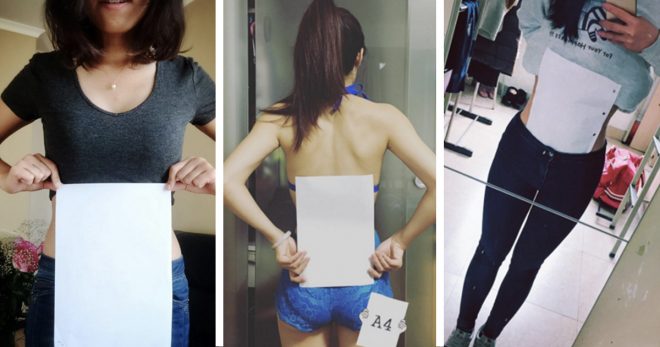 The "Panty" Challenge
Recently, this so-called "Panty Challenge" is trending on Twitter. Yes, just after a woman posted a picture of showing how clean her panty is even after daily use, women started sharing their own pictures just to prove they are no longer behind in this thing.
It was all to show up that whether they are free from discharge and other stains. The way people took it was complete bullshit though because discharge is entirely normal and there's nothing to be ashamed of.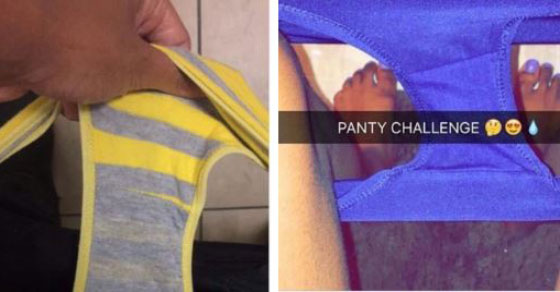 What do you have to say about these "Challenges"? Let us know in comments below.