I feel the world got so much developed, just after knowing about this doll even you will feel the same .
Don't be astonished thinking why am I talking about development of a simple doll. No, this is just not a simple doll.
S** doll's that can talk and interact with you, crack jokes, teach philosophy to you. How do you think, all this can be possible. Well, the doll has artificially fed with software that helps it in doing all the stuff.
By now you must wonder what is it called?! And how much does it cost. Well, this doll is called 'Samantha' and costs about £3,500 i.e. Rs 3,07,307 in Indian rupees. Woah, that's quite a costly affair, nah!! Don't jump into conclusions any now.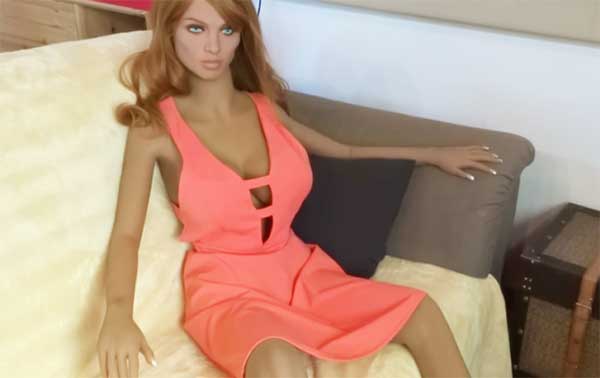 This sanskari doll made by a mother and son duo, are said to have already sold about 30 dolls all around the world. They now even said to have been working on a male s** doll. Oh then something come the way for the girls out there too!
This sanskari doll can be switched on safely into a mode, popularly known as the 'family mode'. The best part of this doll is that it can never ever accidentally slip into 'sex mode'. How nice! Isn't it!!
Various reports show that the doll has got skin that is unlikely like the other artificial s** doll. This doll has unique or the type of skin texture that resembles soft and silky like that of human. I am sure you would all definitely fall in love with the beauty of this doll and the way it is dolled up. Cute and hard to believe that it is just a doll. Trust me!! So beautifully made!
This sanskari doll works with artificially fed intelligence and charges up with the help of USB cable. Oh!!  electronic doll cute, smart and sexy!