After coming into limelight over her alleged relationship with the Late Rajesh Khanna, Anita Advani is currently fighting her past in the Bigg Boss house
They say each contestant in the Bigg Boss house comes with a plan. It could either be that they decide to act crazy or be a gossip-monger or the sati-savitri who gets blamed for everything happening in the house. But this season the contestants seem to have taken the classic approach and right from day 1 all are trying to show their argument skills in various catfights.
Firstly Gauhar Khan had a fight with Armaan Kolhi during which she shed loads of tears (read: crocodile tears) giving a fine example of her dramatics. Next, it's going to be Ratan Rajput v/s Pratyusha Banerjee wherein both will be seen washing their dirty linen on national TV. But in all this drama there's one person who is staying as mum as possible.
Anita Advani who has entered the show on the pretext of overcoming depression after Rajesh Khanna's death seems to be following the mantra to play safe. Before entering the house she said in interviews that her only aim is to forget whatever has been said and done relating to Kaka and focus on interacting with new people. But in recent episodes we saw how while mingling with VJ Andy, another inmate, Anita slipped in a bit about her relation with the veteran actor. So much for starting afresh!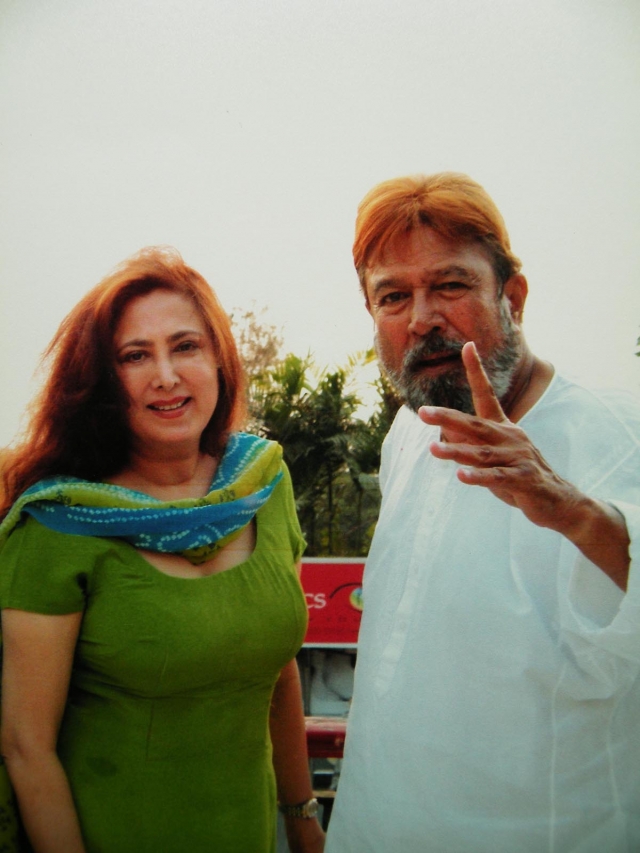 While Anita was battling for her rights to be claimed as Rajesh Khanna's rightful partner it was her publicist Dale Bhagwawar who helped her deal with issues. So naturally before being a part of this controversial show Anita yet again took advice from him and this is what he had to tell her, "Anitaji was wondering what could be in store for her in the house of scandal. I could have told her many things to guide her, but all I asked her is to be herself."
Well, that seems like a sound advice but really don't think it can work in a house like Bigg Boss where contestants are waiting to dig each other's past. And most of them do it on their own so to gain some kind of publicity which eventually turns into votes. Dale even spoke highly about Anita stating, "she also has a lot of inner strength and can bounce back with great clarity. Basically, she's a fighter, so don't underestimate her as a weak contestant just because of the overflowing sentiments or tears."
If his words are to be true then I see genuine potential in Anita. She could cry all over her past but still face the other contestants with grit and force. Now that's what a Bigg Boss contestant is suppose to be like and if playing safe works out well for her then she may as well be the winner of this season!