On the fateful night of 28th September 2002, actor Salman Khan did not know that the same night would prove to be one of the most significant nights of his whole life.
Because the very same night, claimed an innocent life along with injuring four others sleeping on the side walk. To make it worse it has been alleged that the Salman Khan along with his associates fled the scene instead of standing up for what had been done.
The case continues to linger on his neck and that the judge responsible for the case is going to hand over his judgment to Salman Khan as of tomorrow.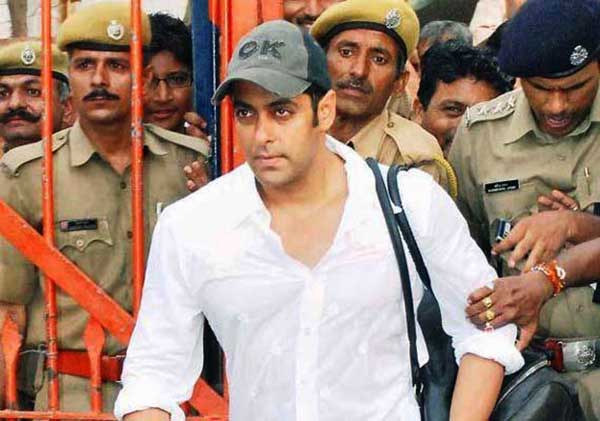 Salman Khan has ever since spent his time thinking about his fate and wandering the doors of court hoping to get some solace in the matter. But the matter itself refuses to die down for it has already taken almost 13 years of his life until now.
The issue received lots and lots of attention for it concerned the most darling of all Khans of our industry. There were many witnesses who had a version of their own stories. Salman Khan's late bodyguard claimed that it was the actor himself who was driving which was completely contradicting Salman Khan's version. Just recently the his driver Ashok Singh took it on himself in a surprising revelation that it was he who was driving and not the actor. So if it was indeed him who was driving the SUV was he waiting for his employer to go behind the bars and then speak up.
Many raised questions that how could the otherwise philanthropic Salman Khan could be responsible for something like this?
Perhaps the people raising this question are not really aware that Salman Khan is not a complete saint himself. Often being reported for his bad behavior with journalists or for throwing tantrums / acting moody off screen. It does not come as a surprise to the probable fact that the actor might actually be responsible for what occurred the very night
It should also be noted that this is not the only case Salman Khan has embroiled himself in. Also awaiting verdict for his other Black Buck poaching case he surely has a lot to worry about.
Salman Khan's lawyer and the public prosecutor have already made statements that they have done their jobs to the best of their abilities and they can certainly not pass "predictions" on what will happen tomorrow but all they can do for now is hope for the best.
Salman Khan if convicted is easily looking at 10 years in jail which could very well mean an end to his glorious career and a potential Rs.200 Crores at stake according to trade analysts.