Modhera Sun Temple : Just in case you need a change and are willing to explore India's beauty, then visiting "Modhera Sun Temple" in Gujarat is worth everything. "Sun Temple" built in 1026 AD by king Bhimdev of the Solanki Dynasty, dedicated to Lord Surya, is highly known for its marvelous architecture.
It is certainly a place you can add in your travelling list to explore India's beauty.
IF you love travelling and exploring new places, then this is certainly for you. Like I mentioned, this place is known for its architecture, I would say that its architecture (image below) will leave you completely impressed. This temple is more than 1000 year old and even after all these years, sculptures and architectures are truly maintained beautifully.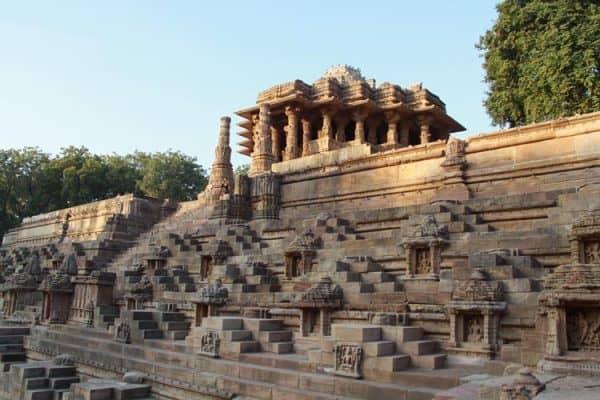 BRIEFING: –
Modhera Sun Temple has elements that makes the place interesting and beautiful.
SURYA KUND (Water Tank)
SABHA MANDAP
GUDA MANDAP
Surya Kund: – Surya Kund is a carved stepped tank that was named after Surya. Surya Kund also known as water tank is basically a stepwell facing the gathering hall i.e. Sabha Mandap. On the steps, there are big as well as small temples. Steps in geometric pattern is what makes the place elegant and stunning. Though there are some temples missing, but the remaining ones makes the steps look absolutely stunning.
There are still turtles living under water. Other than that; there are shrines all around the water tank, but some are missing, ruined.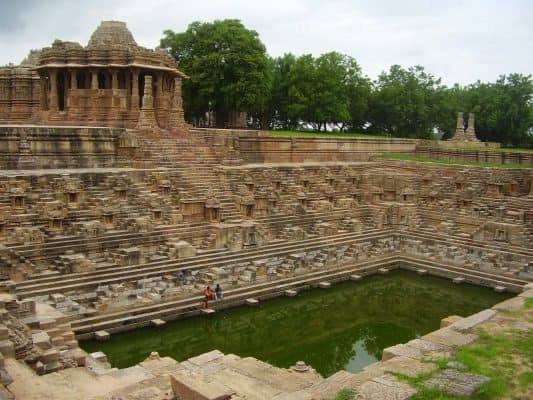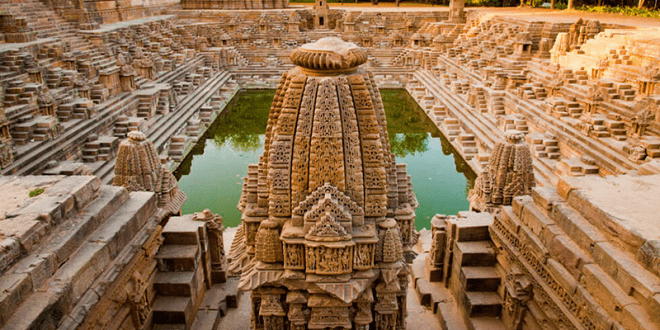 Sabha Mandap: – The Sabha Mandap also known as Gathering hall is another attractive place built in the temple. Once you see the architecture done there, you'll surely end up saying that it's truly exquisite. Sabha Mandap's main features are the carved pillars Torana in absolute stunning circular and patterned designs. The carved pillars over there depicts the tales from Ramayana & Mahabharata. Earlier, the gathering wall was used for religious activities as well as public meet.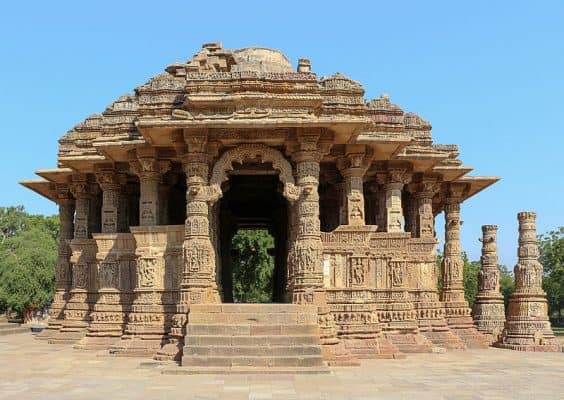 Guda Mandap: – There used to be an idol in the hall but it was stolen by the Mahmud Ghazni, yet the walls around represents Sun Lord. "According to inditales, temple is supported by an inverted lotus. Remember lotus is a flower that responds to the sun rays and lives only for the time sun rays are there." Other than that; walls over there also depicts humans from birth to death, including erotic figures.
There are many interesting places in there that'll leave you mesmerized by its beauty. From carvings on walls to ceiling, you'll be astonished and impressed.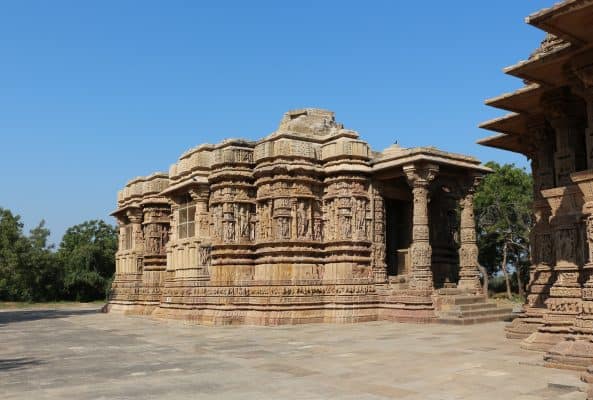 IDOL:
The main idol is not present and many theories believe that it was stolen when attacks were on the temple. Many also believe that a Brahmin Family took the idol with 'em and never returned. Thus, no one really knows the truth. Artistic temple to geometric patterns on step, everything around there will fascinate you. Overall, it is a place that you'll enjoy exploring a lot. Its architecture will make you fall in love with its beauty.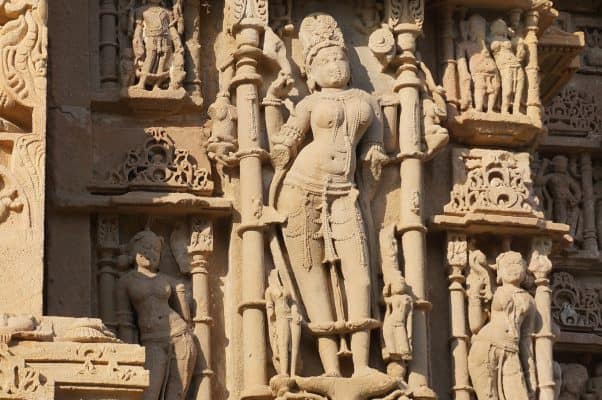 TIMINGS: You can visit Medhora temple in between 8.00 am to 5:00 pm.
FESTIVAL: You can visit in the winter season but IF that's not possible, then you can plan a trip to go there in January. Modhera Dance Festival is conducted every year in January to celebrate the Indian traditions.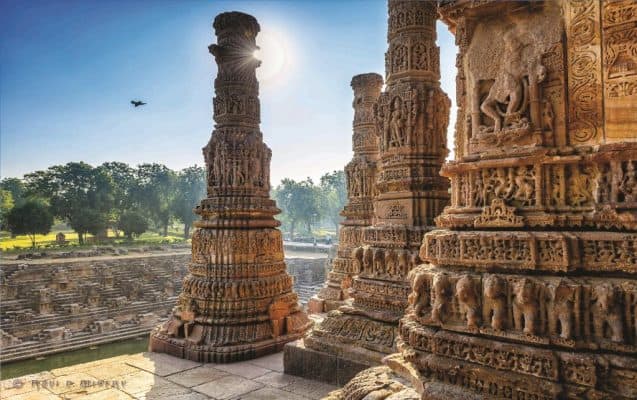 It is organized by Gujarat Tourism.
Modhera Sun Temple : Overall, it is a well maintained place and worth visiting.
(Image Source: Vaastuyogam, blog. railyatri, Google)