Memes that targeted Gurmehar Kaur – Since the last and past few days, Gurmehar Kaur has been the talk of the town.
In fact, she has become a household name in every part of the country. Some people have backed her and supported her to the core, while others have slammed and trolled her tremendously; the majority of the people have gone against her, though.
She was the one who was leading the charge against ABVP (Akhil Bharatiya Vidyarthi Parishad) after the Ramjas College ruckus, holding a placard in her Facebook profile picture which said –"I am a student from Delhi University. I am not scared of ABVP. I am not alone. Every student of India is with me. #StudentsAgainstABVP."
Her post – "Pakistan did not kill my Dad. War killed him" went viral on the net , and she was strongly criticized, ridiculed and trolled. She was called a 'political pawn' and it was also said that this young girl's mind was being polluted.
Former opening batsman, Virender Sehwag, took on Kaur by posting a picture on Twitter in which he held a placard that read – "I didn't score two triple centuries, my bat did."
Well, post her "Pakistan did not kill my Dad" comment, here are some hilarious memes which went viral on social media –
Let's see social media memes that targeted Gurmehar Kaur –
Memes that targeted Gurmehar Kaur –
Virat Kohli Meme 
Australia recently defeated India, captained by Virat Kohli, by 333 runs, in the 1st test match at Pune. The meme that went viral was – "Australia did not beat us. Cricket beat us!"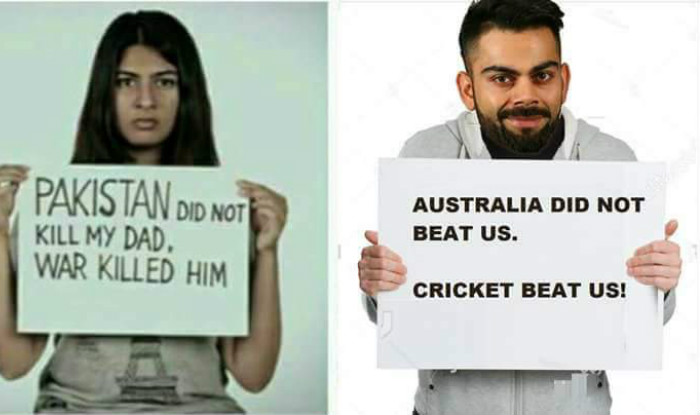 Adolf Hitler Meme 
Years ago, the Jews used to be killed mercilessly by the Germans in the gas chamber. The viral meme was –"Hitler did not kill Jews. Gas did."
Osama Bin Laden Meme 
A hated and once feared notorious criminal and terrorist,Laden will always be remembered for the tragic Twin Tower incident.
The meme – "Laden did not kill people. Bombs did."
Salman Khan Memes 
Salman Khan may be a superstar, but he has also committed crimes including the Blackbuck and footpath incidents.
Blackbuck Meme – Bhai didn't kill me. Bullets did."
Footpath Meme – "I did not kill the people on footpath. My SUV did."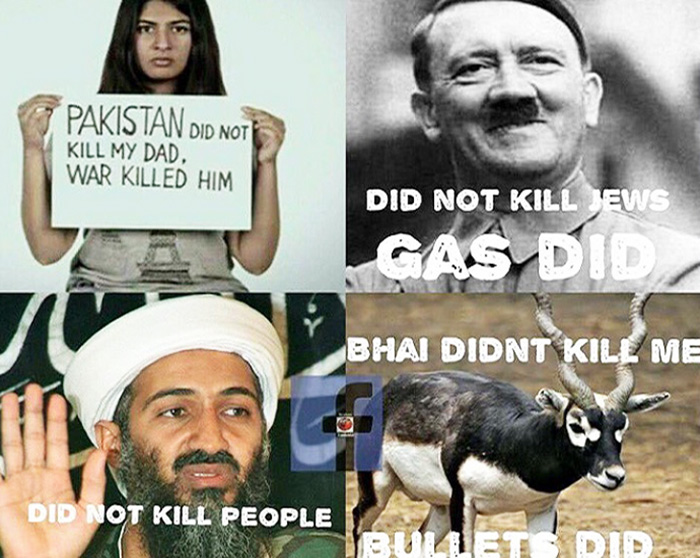 Dawood Ibrahim Meme 
Kaur was compared to Don Dawood Ibrahim and it was tweeted – "At least Dawood did not use the crutches of his father's name to justify his anti-national stand."Very few know that Dawood was a policeman's son.
The meme – "I didn't kill people in 1993, bombs killed them."
Other memes that did the rounds on social media were –
Rahul Gandhi Meme –"I did not destroy Congress, my speeches did."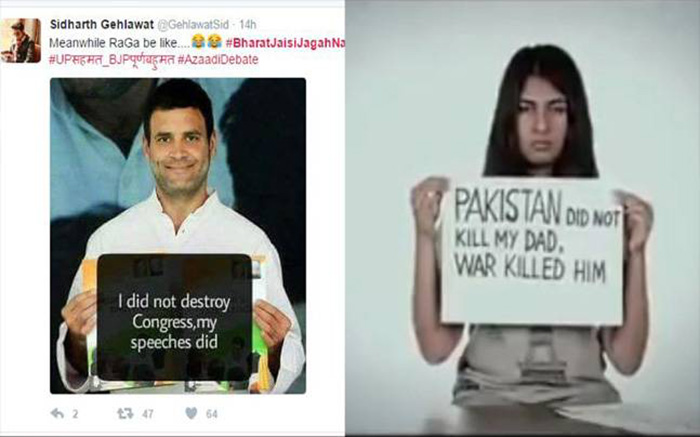 Terrorist Meme –"They were not terrorists! They were Bhatke Hue Nau Jawaan."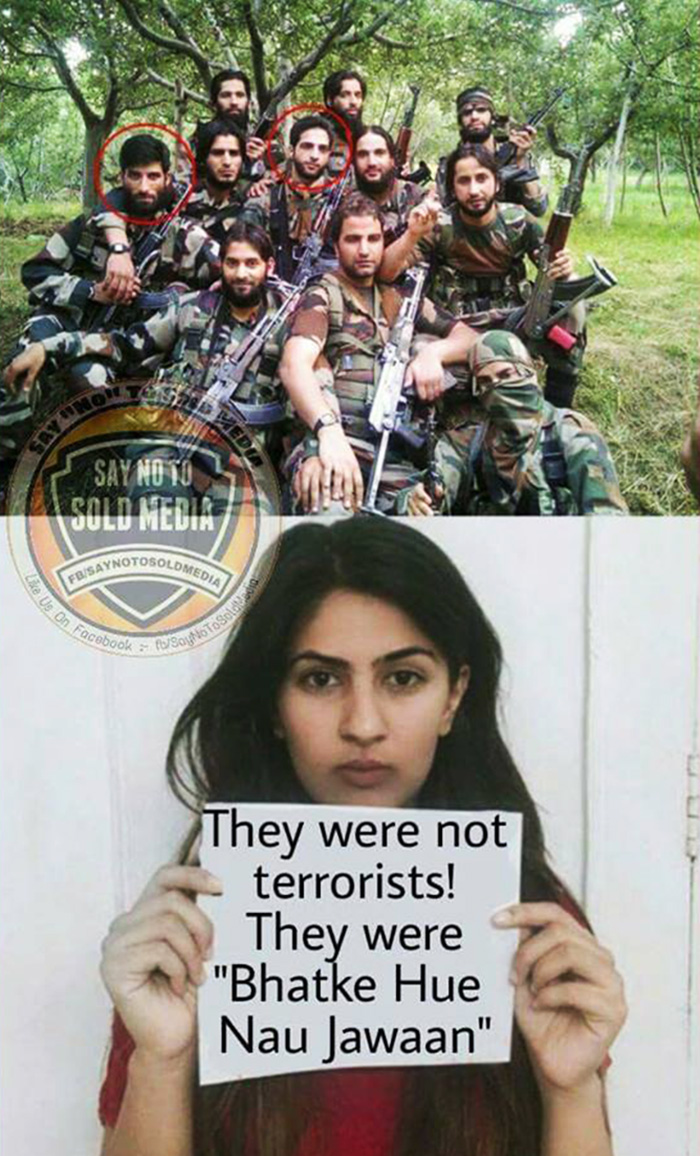 After Virender Sehwag, another sportsperson, wrestler, Yogeshwar Dutt also mocked and ridiculed Gurmehar Kaur.
Well, Kaur was literally ripped apart on social media with these memes. She may or may not have deserved this, but her bizarre post did.
She may well be saying after all this – "I didn't post this comment. The mind did…"
Now, the million dollar question is – Whose mind was it? Was it just a mind or a mastermind?
Please leave some of your thoughts and feedback in the comments section below…