Bill Gates house – How do you think the richest man in the world lives?
In regular mansion amid the city. Well, not really. Bill Gates being the richest man in the world is known to set up highly sophisticated lavish home in 66,000 square feet that costed around $63 million. Startled aren't you. This is not all the house got lot more that makes you scream OMG..!!
 Let's check out some inside images of Bill gates house.
Bill Gates house –
Breathtaking Lake front view
Starting from interiors of home to exteriors everything is just way too pretty. Breathtaking get ready to take a virtual tour inside the richest mans house which is extraordinary.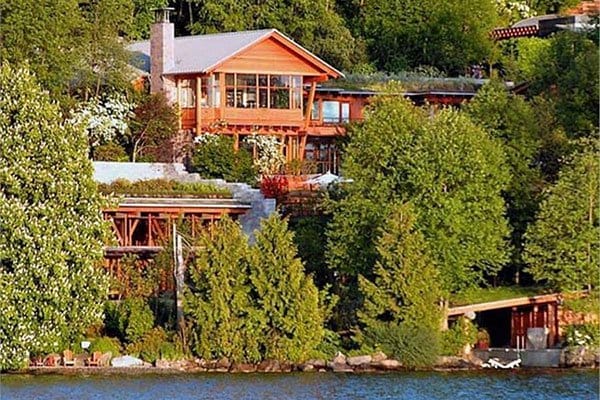 The Digital Aquarium
Wow, a digital aquarium. We all must have seen cute little aquariums having small fishes swimming away. But this giant digital aquarium has sharks, Dolphins and many more fishes which occupy the entire space like a wall. OMG! What if the glass breaks kidding!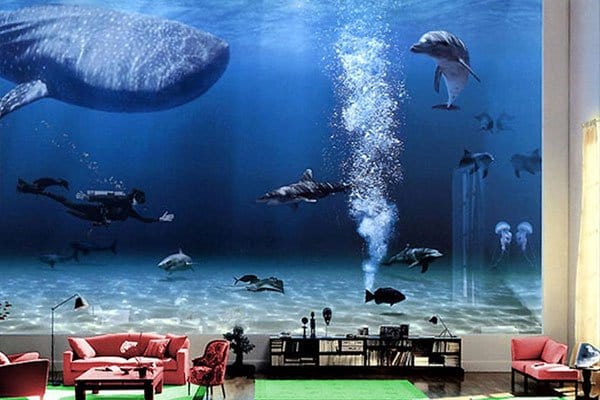 Modern Home Gadgets
Gadget Freak probably, the room with modern day gadgets. Perfect.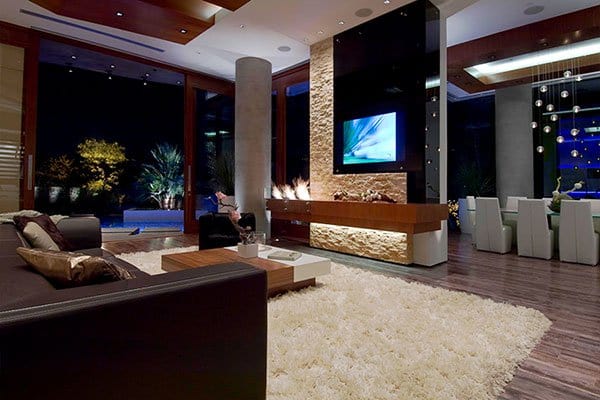 Walking On The Cloud 
Bedroom, with carpet all over the floor that too white. How classy it is. Probably Gates must be feeling a walk on clouds. After all we humans don't get to chance to walk on cloud, except for flying on cloud9.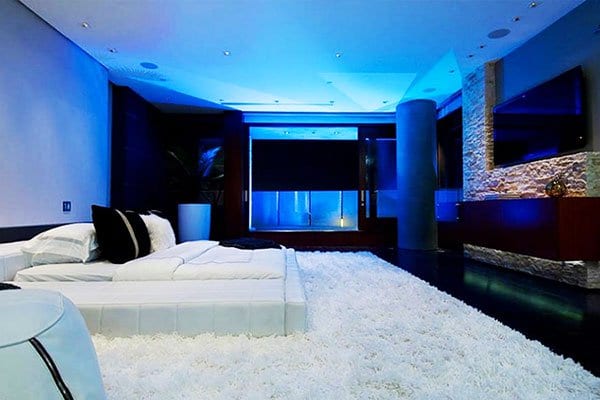 The Master Bathroom
When the whole house is built in so lavishly why compromise with the bathroom? The house got spacious bathrooms for a peaceful hot tub shower, or steam baths. After all it's the penny that lets you have luxurious bathing sessions!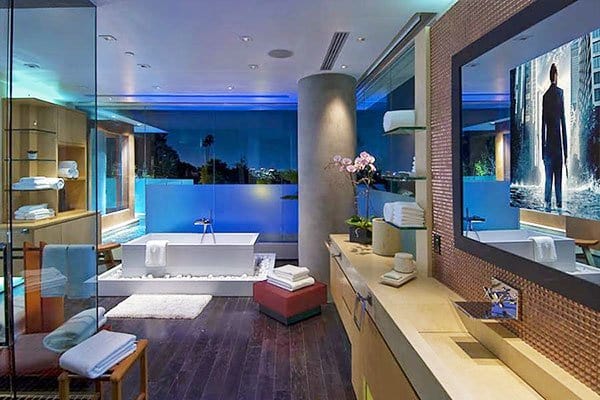 Home Theatre
An visual treat for family members and the guests who drop in. This even is comprised of a pop corn maker that becomes a perfect combo for the movie lover.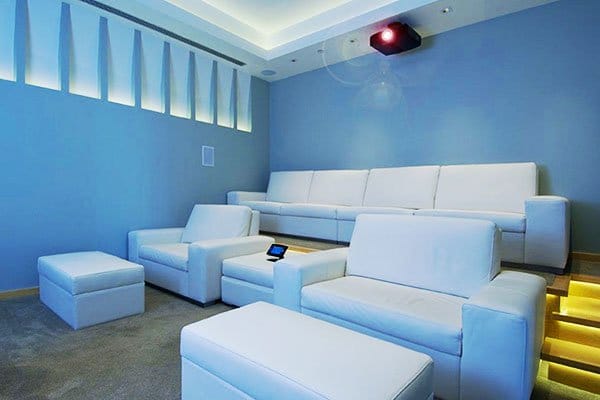 Glass Wall
Have you ever seen walls made of glass? If no, here it is. Made with stylish glasses with beautiful view of lake Washington and Seattle and natural day light illuminates the place.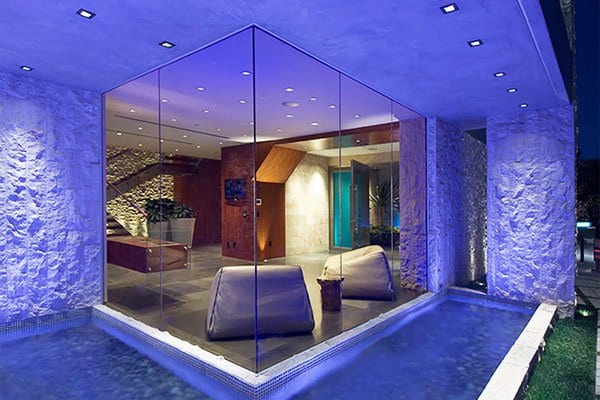 Modern Kitchen
Six, kitchens in the mansion. You read it right. The house got six kitchens at various locations within. With glass walls giving a view to the near landscapes, with already installed two bars. What a luxurious kitchen, Isn't it..!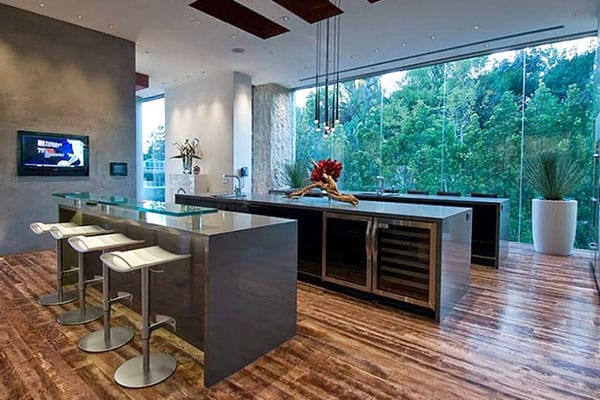 Living Stream
Seems Gates is a landscapes lover. Got his home done with pools, streams amid beautiful woods..!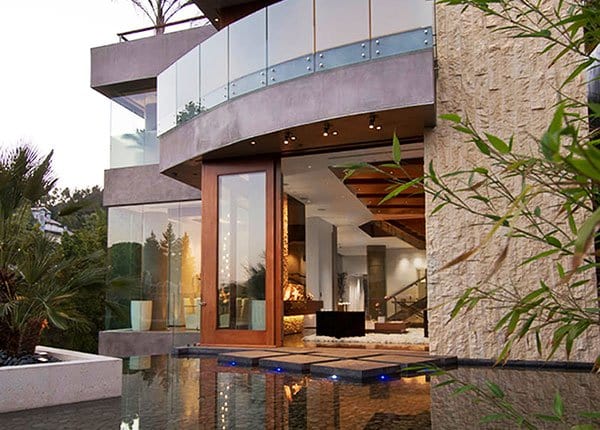 A View To Kill
 Blue glassed floor with blue coloured illumination and minimalistic seating offering beautiful view of the lake Washington and Seattle. What more will Gates ask for his blissful evenings after all the hectic business schedules.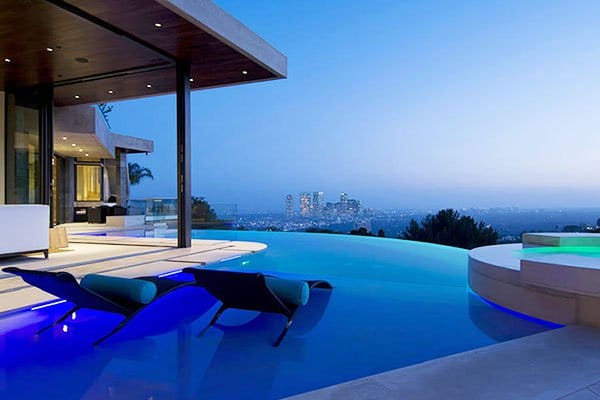 These are the pictures of Bill gates house – Well the house is beyond words its way too comfortable and luxurious, lucky Bill Gates  what do you say?