Indoor pools – A perfect dream home is spacious palace, luxurious amenities and charismatic indoor pool.
Being a millionaire is passion of many but only few are blessed with it. Imagine you are the one of the blessed millionaire then these styles of pools are worth.
Through this blog we bring to you some of the best designs of Indoor pools.
Indoor pools –
1 – Double featured hot tub with Jacuzzi pool: –
Surely a bliss and perfect place to relax without pinching your pockets harder. The well fitted Jacuzzi lights bring in charismatic appeal.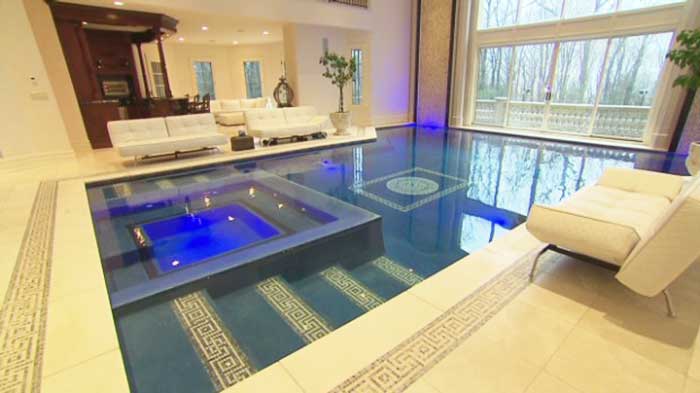 2 – Scenic view pool with plush large window: –
Who will worry of world, when the blend of indoor comfort and appealing look of nature is here?  Be it mornings or beautiful sunsets this large pool will be your perfect all time favorite.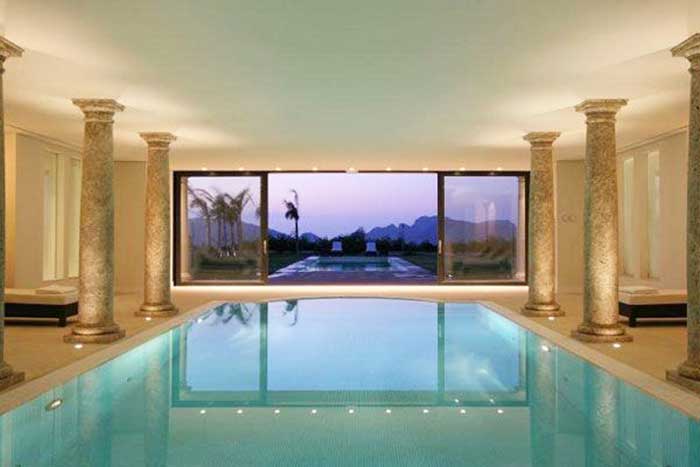 3 – Underground pool with appealing marble pillars: –
The golden style light settings and welcoming style elegant staircase are perfect for that bachelorette parties or giving a royal treat to your guests.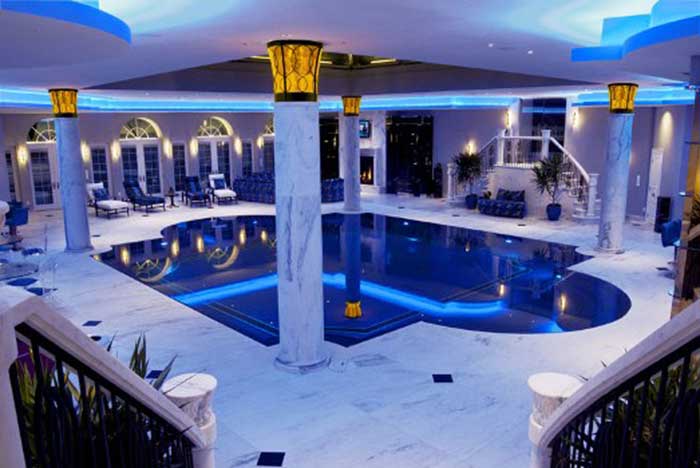 4 – Lit up pool : –
The painting of jelly wish on the wall and unique style of golden detailing simply appeals our eyes in one glance.
5 – Basement transformed indoor pool:-
The hot water dip on the side could be best to attract your favorite guests like a magnet. The detailing of the wooden flooring gives in complete above the edge feel.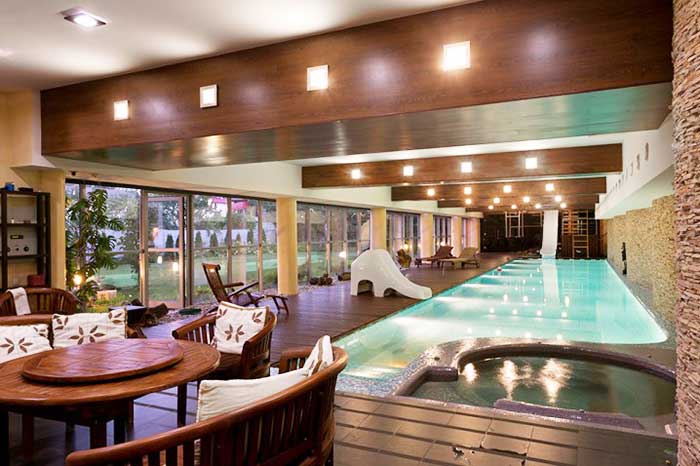 6 – Different shaped pool: –
The massive pillars and different shape of the pool gives the feeling of luxury and grandeur. Open style of ceiling brings in another reason to add this pool in list of favorites.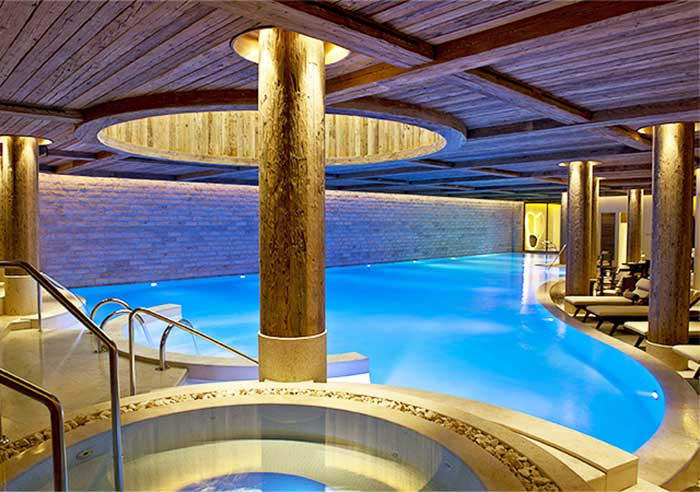 7 – Sky ceiling view pool:-
When you wish to have best of nature and manmade luxury sky ceiling pool would work wonders.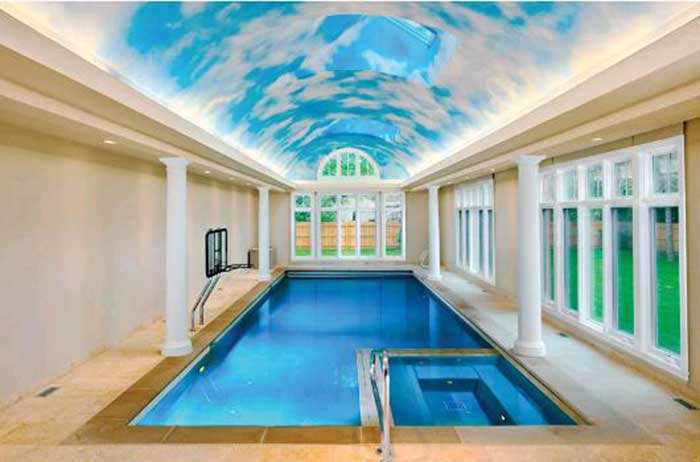 8 – Overhead fixture and different shaped pool:-
Exemplary shape of pool and overhead fixture reflects best taste of charismatic world.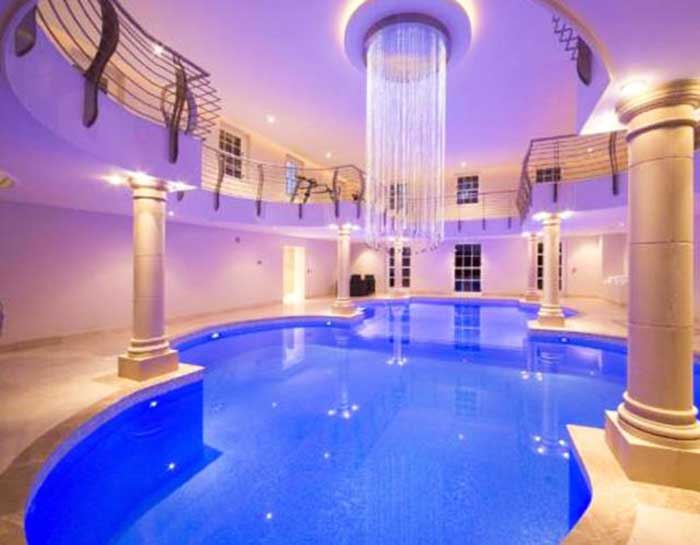 9 – Open layout style pool: –
Nothing could beat charismatic style beauty when it comes to architecture of pool.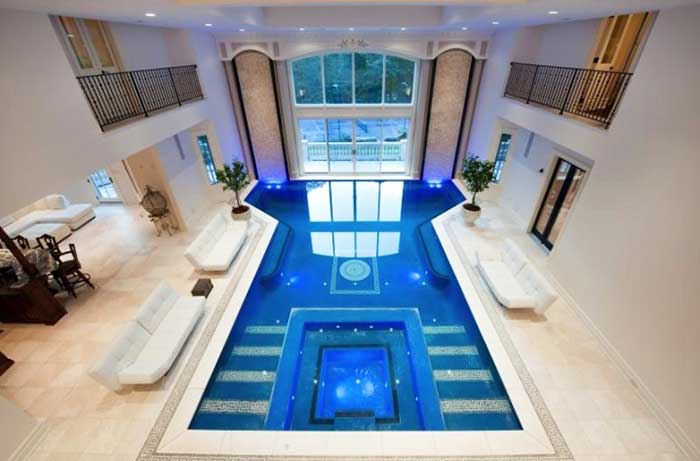 10 – Multi shaped pool:-
Keep worries away by taking dip in the pool and enjoy the beauty of nature.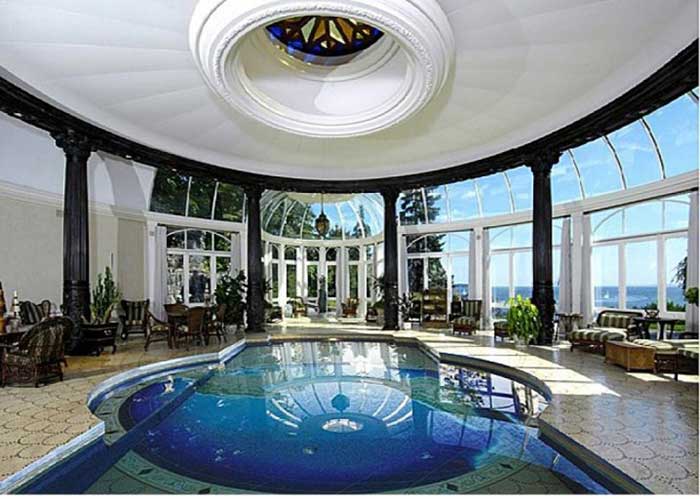 11 – Large expanse pool:-
The overlook of the city from this pool gives an complete spell bound feeling.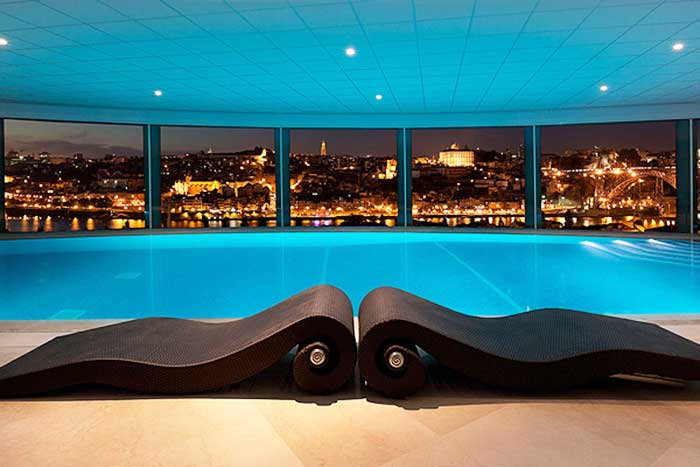 12 – Multi-colored ceiling style pool: –
The proper uprise rainbow color style lighting does all that wonders.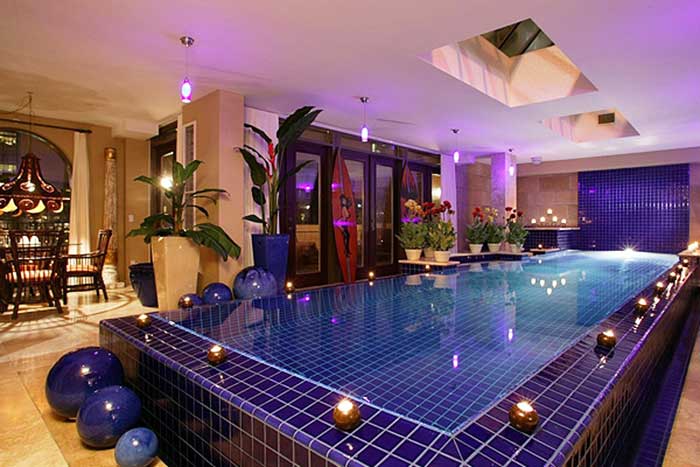 13 – Candle lit infinity pool: –
The lit up candles are perfect for rejuvenation.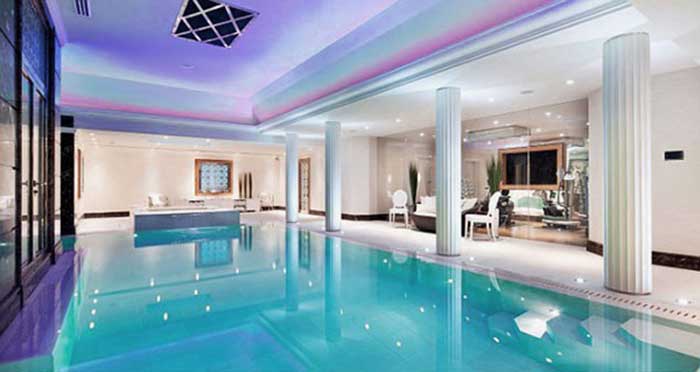 14 – Perfect set up pool:-
This pool does take our imagination to another level.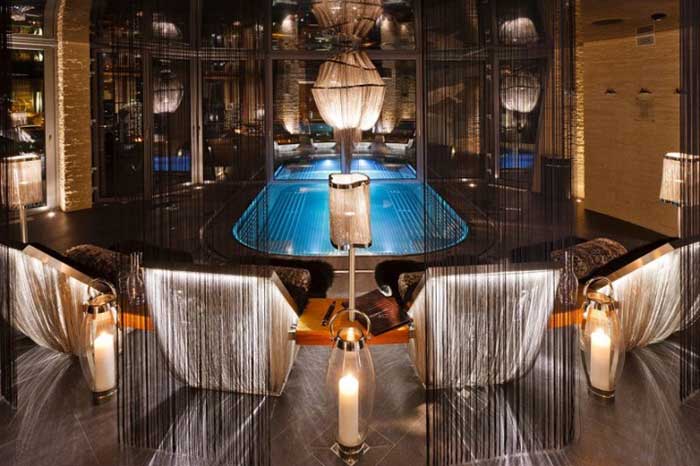 These are Indoor pools – A good style of interiors could simply enhance the look of the space especially if it is indoor pools. Millionaires are already adopting this style and inspiring style of designs are seriously giving new life goals.