How McDonald makes money – McDonald's need no explanation.
So, getting right on the point i.e. "How McDonald makes money?" HOW?? No, they doesn't directly make money by selling "French-Fries or Hamburgers" etc. Shocking? I know it really is. Firstly, let me tell you, that McDonald's is not just a "Food Chain Restaurant", it is infact a REST ESTATE COMPANY.
Yes, the whole truth came out in 2015 but still many are not aware about it.
Now that you came to know about it, let's get into details. McDonald's has quietly become a real estate company than a restaurant chain.  You might've missed it but "Harry J. Sonneborn", First president and Chief executive once quoted "We are not technically in the Food business; we are in the real estate business."
Yes, you've read it right. How McDonald makes money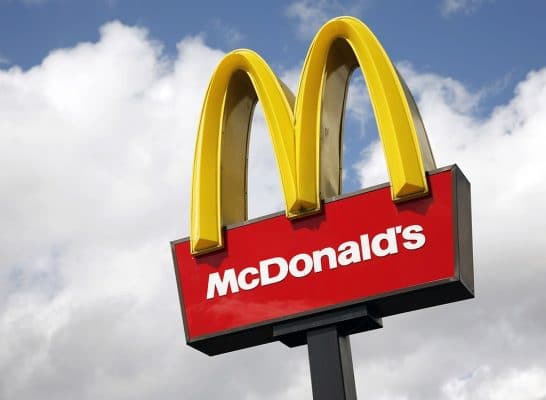 In real estate business, McDonald's make money. To put in simple words, McDonald's buy properties, a particular area that you see McDonald's stores on. Later, they lease them out to owners and allow them to use the brand's name to make PROFIT. You might've guessed it; this process is popularly known as "Franchise" (a right to sell a company's products in a particular area using the company's name)
There's obviously a story behind it that clearly explains "how" they came up with this smart technique to gain PROFIT. In the year 1953, McDonald's brothers started gaining recognition and success for their method of burger preparation. Their small restaurant business started getting FAMOUS. Later, the milkshake machine salesman "Ray Kroc" observed that their business is growing rapidly, so he teamed up with them, as a Franchising agent. AFTER six years, he purchased the chain from McDonald's brothers i.e. in 1961. He came up with new "Franchising Techniques" to grow the business.
Years later the then McDonald's President "Harry J. Sonneborn" came up with a new tactic to grow the business. Instead of providing goods to the Franchisees, they became landlord to its Franchisees.
According to the Wallstreetsurvivor.com, Today the McDonald's company makes money by two real estate methods. Firstly, McDonald's buys a property in a particular area where they think are hot locations so that people will come. Later, they sell them to the ones who are not really doing good or are in need to make business etc. Secondly, McDonald's charges the Franchisee to use McDonald's name and they also charge rent. There are nearly 36, 000 locations worldwide and they're Franchise oriented, so just imagine about the money they are making every year. Also, 85% of restaurants are owned by Franchisees and the rest i.e. 15% by the Corporation.
Buying properties and selling them at a higher price is a smart way to make money, isn't it?
Thus, in the last years, McDonald's earned a lot of money. Even in 2014, they made billions, and mostly the PROFITS were generated by Franchisees only. In the end, it's all about making a smart move and investing money where it promises to provide profit. Thus, this whole "Franchisee" thing helped McDonald's to make more money. It's about smartness and right techniques, isn't it?
This is How McDonald makes money.