Friendship Letter – 
A very "Happy Friendship Day" to you.
I hope you're doing well. If not, then you know, I'm just one call away to make your day special. This is a "Thank You" letter, which I know you must've never imagined that I will give you (Hehe!) You know; because our friendship is special and it doesn't need any thank you notes. But still, it's a friendship day, so why not celebrate it in this way.
So, there are so many reasons I can write down related to why you're so special to me, and why you deserve this "THANK YOU" letter today. But as I know, you'll cry (happy tears!) so I am going to make it a short one.
My dear bestie, thank you for being there when I needed you the most in my life (I still need you – I hope you know that) Also, thank you for not being there sometimes because indirectly that made me an independent person. Thank you for listening to my words and answering all my stupid questions. Thank you for acting like a mentor, when I was acting too childish. Sometimes, we aren't able to spend time together and enjoy, but when we come together, we know that we are going to have a blast. Thank you for staying up late at night when I had something important to talk to you. And even though it wasn't important, thank you for replying to my texts with honesty. You know; we are like two people who are there for each-other. I think, no matter what; I'm blessed to have you in this chaotic world.
Most importantly, thank you for accepting the way I am. Honestly, there's no better gift than that in this world for me. To be frank, thank you for not forcing me when I said that I don't want to share my emotions.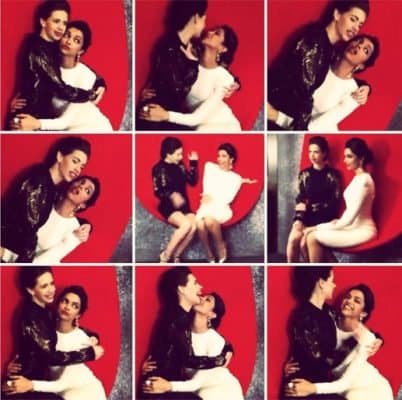 Sometimes, you understood my silence, and you knew how to help me deal with it. A person who understands the reason behind silence is the best person in the world, and I'm lucky enough to have you.
This is too serious, isn't it? Let me get more real – I've to agree that sometimes you made me feel really, really dumb. And then I thought why I am with you. But in the end, I knew I need you to be with me. Sometimes, your actions really gave me a tough time. Never mind, I think my actions did it too. (Tit for tat- hehe!) Thank you for making the dirty jokes dirtier and thank you for convincing me to go and express my emotions to the person I had a crush on.
It seems, you have the words of encouragement, and thank you for entertaining me with them when I needed them the most.
Look, I wish I could write down every moment and how its special to me, but I know you're lazy so this much is enough. Other than that; I love you, and thank you for loving me in return.
Like always, we don't need a friendship band, right? Anyways, this is my note, and now it's time for you to write one too. C'mon lazy ass, surprise me!!
Note – I want you to be the same as you were and are with me. DON'T CHANGE!
Friendship Letter – (Guys and Girls out there; you can send this letter, or you can write your friendship letter) This Friendship Day, do something different.
If you're reading this, then this one's for you – Happy Friendship Day!