The whole scenario not just indicates at the poor level of vigilance that the police is keeping up, it also shows the callousness of the Mumbai police.
Just when ministers from 113 countries signed a declaration pledging new action to end sexual violence, our very own Mumbai police informed us that an accused in Mumbai rape case went missing from the jail.
Siraj-ur Rehman, an accused in the Shakti Mill gang-rape case reportedly went missing from the police custody. Later the Mumbai police authorities claimed "He is very much in jail, he has not escaped".
Mumbai Police had recently filed a chargesheet against four accused in last month's gang-rape case. A chargesheet was filed separately against the juvenile accomplice of the accused before a juvenile court. The accused have been charged under various sections of IPC including 376(d) (gang rape), 377 (unnatural offence), 201 (destruction of evidence) and 120(b) (criminal conspiracy) and 34 (common intention) among others.
The 600-page chargesheet filed in a magistrate's court has details of the survivor's ordeal, statements of 86 witnesses, forensic evidence collected from the spot, DNA analysis reports, besides phone call records.
The photojournalist was allegedly raped by the five accused when she had gone to the deserted Shakti Mills compound on August 22 with a male colleague on assignment.
The accused – Salim Ansari, Vijay Jadhav, Mohammed Kasim Hafiz Shaikh alias Kasim Bengali, Siraj Rehman Khan and the minor – had tied up the survivor's male companion with belts and allegedly raped her.
Police had claimed it had a "watertight" case against all the five accused.
Interestingly, only last Friday Indian Mujahideen operative Afzal Usmani had fled from a MCOCA court complex in Mumbai.
Usmani had helped Mumbai police in tracing Indian Mujahideen's involvement in the Gujarat 2008 blasts after he was arrested in connection with the car theft cases.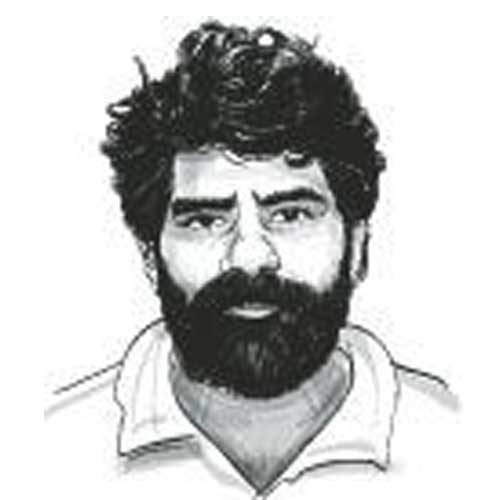 Reportedly, Usmani, who specialises in providing stolen cars to IM to plant bombs, had planned to flee while on a routine visit to Vashi's Mahatma Gandhi Memorial Hospital (MGM) last month. But the Crime Branch got a whiff of his plan and alerted its Navi Mumbai counterpart.
A few days later, Usmani hatched a fresh plan. This time it involved hoodwinking his guards on a visit to Nair Hospital in Mumbai. The MGM Hospital had expressed its inability to provide a separate ward for jail inmates, thus forcing the Navi Mumbai cops to take prisoners from Taloja jail all the way to Nair.
Usmani had planned to slip away taking advantage of the crowded, chaotic Nair. But once again the Crime Branch busted his designs with timely intelligence on his move.
His escape left Navi Mumbai police red faced.
The whole scenario not only indicates at the poor level of vigilance that the police is keeping up, it also shows the callousness of the Mumbai police. Indian jails have already been reported to be overcrowded and unsafe. There have been several instances of breach of security, inside mob attacks and suicides inside the jails in the country. Delhi gang-rape accused was also found dead in his cell under mysterious circumstances which was later declared to be a suicide. Although it never became clear how a person with disability in his one hand can hang himself from a Pajama string.
Meanwhile, the callousness by the police has culminated into an inter-departmental blame game. The crime branch and Thane police are passing the buck on each other. But we need to accept that it is high time we incorporate police reforms and provide better training to the personnel so that no more mistakes happen.