Depression And Suicide –  Yes, depression is a bad thing.
It is nothing less than an illness.
I agree with it.
In today's time, depression plays a very big role in people's life, and it is certainly a topic that shouldn't be ignored at-all. I understand, getting into depression is like losing your way back home, and damaging your inner soul badly with negative thoughts. You know, it makes us do things that we shouldn't really do in our wonderful life.
No doubt, each and every one of us has problems in LIFE. I tell you, the rich people you see on social media aren't fully happy at all. We see the stars shining, but we always miss seeing the faults in it. You know, that's how it is. To be honest, we all have our own damn problems. "Depression" is a dangerous word, but one thing is for sure, that you can beat it.
Yes, YOU CAN.
There are many people who are in depression, but also, there are many people who learn to deal with it. If you're someone who is in depression right now, then let me tell you, DEAL with it, but don't KILL yourself.
The suicidal thoughts and the dreams of death that you're having are obvious, but try to prevent them. To be honest, I'm dealing with it too. But c'mon, I can't let the depression kill me. Yes, even though I've no one to talk, no one to express my feelings, and the list goes on and on, all I know is I'm not giving up.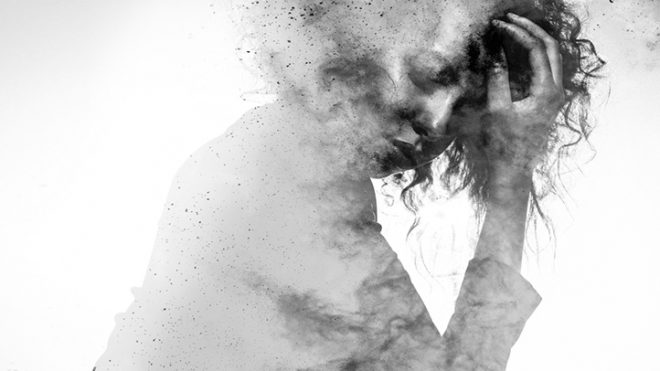 Talking about the suicidal thoughts, many people think that to get away with depression, you need to end your life.
But let me tell you, it's BULLSHIT.
Suicide is never the right answer to deal with depression.
Giving up will never help you in LIFE. You are the same people who talk about YOLO & stuff, and on the other side, you think that suicide will really help you.
That's so unfair.
Suicide is never ever a right decision in any situation. Quote that!
Depression will certainly weaken you from inside, but get back up. It will destroy your mood, but take that punch to do something peaceful. I know, getting out of it is not so easy, but hey, it isn't impossible too. There are many people who went ahead and committed suicide, but do you think that it was worth it? Absolutely no, right? Look I know, sometimes things turn ugly, but you need to be strong, because in the end that's the only thing that matters a lot. You're depressed, go ahead and talk to someone. Yes, even though your close ones do not understand you, remember that they were not born to understand you, so help yourself. Frankly, if you don't have anyone, talk to strangers.
Trust me; it's a great therapy.
The actual truth is, the moment you stop giving yourself a chance, that's the only moment you close all the doors. So don't do it.
Suicide will not just kill you, but it will kill others who love you unconditionally.
Remember whenever you're drowning slowly into the suicidal thought, change your mind and learn how to swim. Get back up, listen to your best songs, do some exercise, make new friends, and do everything that makes you entirely happy.
Suicide isn't a right track, but a wrong one.
Anyone who has ever beaten the depression then let me tell you, you're really BRAVE. And to others, before depression kills you, do something to get out of it.
I know that YOU CAN.
Depression And Suicide – What do you have to say about depression and suicide ? Share your thoughts in the comment section below.