Dangerous Selfies – There's nothing wrong to say that nowadays people risk their precious LiFe to capture a perfect Selfie in camera. Some people really "don't care" about the surrounding they are in. All they know is, they want to get a Selfie. A PERFECT ONE. Remember the Russian self-taught photographer "Angela Nikolau?" Yes, she is known for taking most dangerous Selfies ever.
Here's an example –
She's not the only one. Many people around the world click pictures at greater heights even though it's dangerous. Well obviously, some might think "why the hell are they risking their LiFe?"  Others might think "Oh that's dangerous but pretty cool at the same time."
Here I've compiled a "list of dangerous Selfies".
NOTE: Do not attempt any of these)
"Mustang Wanted" as going by his Instagram page is well-known for clicking pictures & recording videos from high buildings with no safety gear. As you can see in the image below, he's NOT afraid to take risk, at all.
I'm sure that many people do this but the question is, is this really SAFE? No, it's not. This might look a simple image but in reality, Alex Lopatnyuk, the driver was busy clicking SelFies when suddenly he crashed into a truck in front of him. Luckily, he was unharmed. But you see, not paying attention while driving can result into something terrible like this.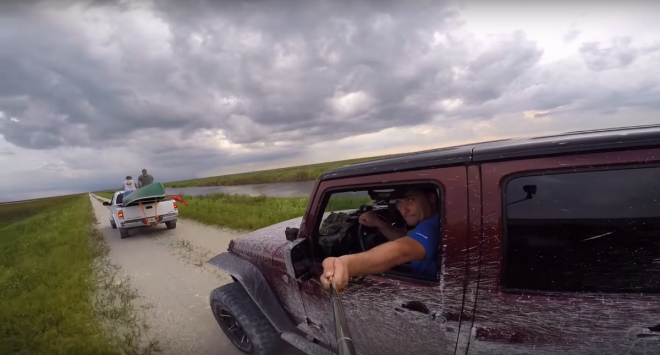 George Kourounis literally climber to get up there & maybe thought "SelFie toh banti hai." So he did clicked a SelFie & he captioned it as "Volcano #SelFie when normal SelFies are not extreme enough."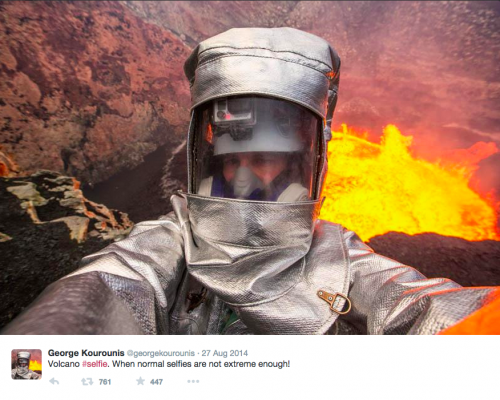 Here's another one who is famous on Instagram "James Kingston" for posting pictures & videos. Many in his comments section always ask "Are you not afraid of death?" I mean, seriously. Now take a look at this picture posted by him.
https://www.instagram.com/p/BJTFUd5Bj2O/?taken-by=thejameskingston
Do you know this man? He became famous when he posted this picture. Lee Thompson was happy to click a SelFie at the top of the Christ the Redeemer statue in Rio, Brazil.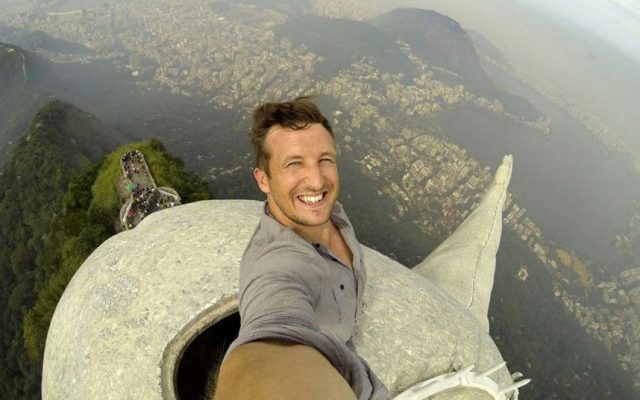 There are many "Dangerous SelFies" clicked by people. Some might be expert in balancing & stuff but it's obvious that they're taking risk. Once again, do not try any of these. Normal SelFies are good too.
Dangerous Selfies : According to a report, more people died taking SelFies in India than anywhere in world. BE CAREFUL.
(Image Source: Instagram, telegraph)