Celebrity Quotes – The 21st century is the age where the youth is busy enjoying working hard and playing harder.
Each one of us has a fair share of relationships but none is ready to settle down just for the sake of it. We are ready to wait for the one who deserves our time and energy.
And most of us are ok even if the right person never walks into our lives, as we are happy spending the weekends in the company of friends, beer, and good movies.
So, here are some of the coolest celebrity quotes about singlehood that makes alone looks cooler and more amazing than it already is:
Celebrity Quotes –
Fall in love with yourself and you will never feel alone
This is something every single person, especially in his/her late 20s, has been tired of telling the world. Yes, I am single. And I am single by choice. But I am not alone. I am with myself and that's more than enough for me.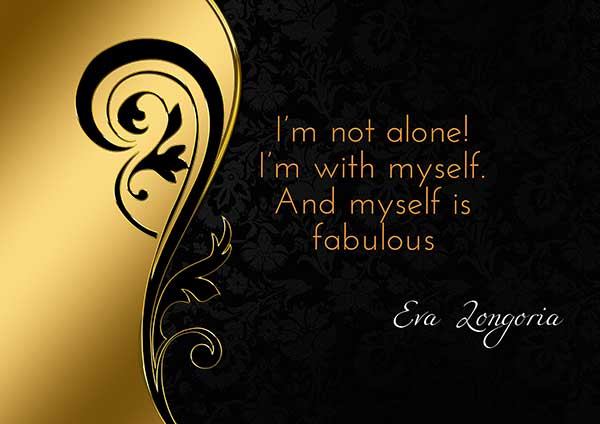 Do you need another person to complete you?
When you are happy with yourself and in your own company, you truly do not need anyone else to fulfill you. You are enough all by yourself.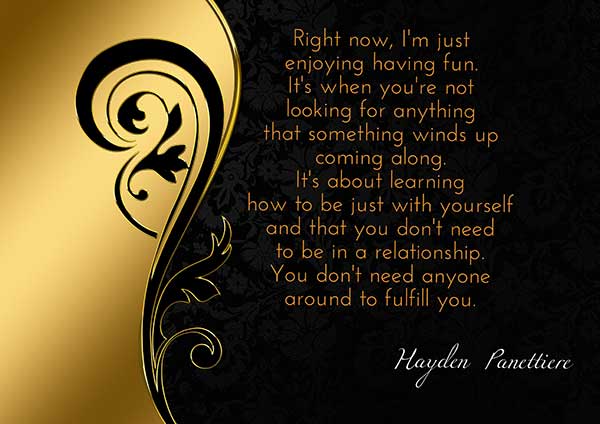 All the single ladies out there, do you agree?
The mantra to an unsuccessful relationship is this: Be in a relationship because you are afraid of being alone. Allow another person into your space only because you love them. No compromises there. Such relationships eventually turn toxic.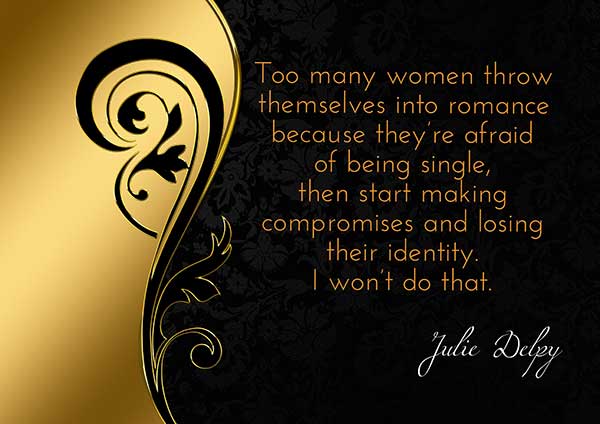 There's lots of love in your life to be grateful for 
There's a difference between not having a relationship and not having love in life. A relationship is not always equal to love. That's why they say that not everyone in a relationship is in love. And love does not restricttothe emotional bond between a man and woman anyway. Look for love in life, not for a relationship.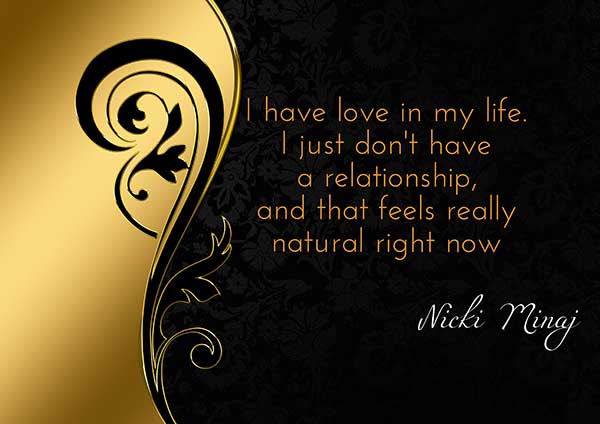 You are your own accomplishment, even if there is no man in your life
If you are a single woman who is successfully climbing the success ladder but still think that you haven't achieved everything in life because you could not find yourself a good man, then here's one of simplest yet powerful quotes for you from Halle Berry.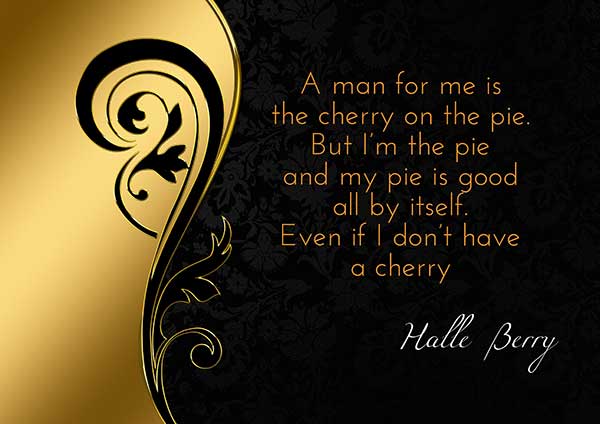 Girls who are busy writing their own '…And she lived happily ever after'
Girls no more need a Prince Charming to rescue them or for a happily ever after. They are writing their own happy endings. This quote from Katy Perry is for the ones who love their lives without a Prince Charming in it.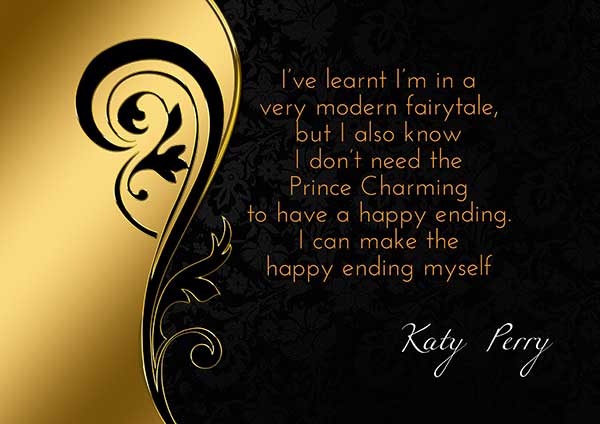 When you want to give all of your attention to yourself 
This quote from Rihanna is for girls who are not ready for a relationship yet or who willingly don't want to enter a relationship right away as they do not have enough time to invest in men.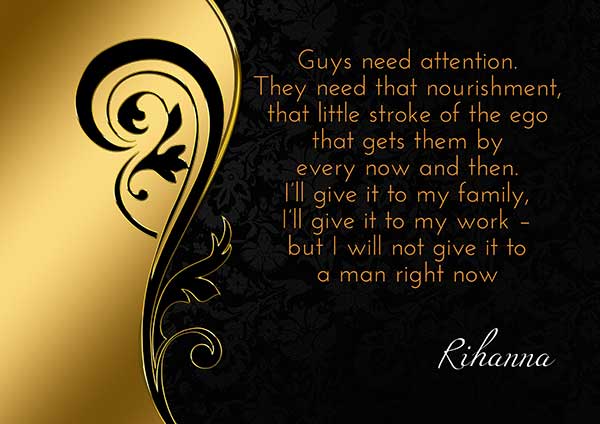 Settle down only when you find someone who contributes to tour happiness 
Do not settle down because you want a partner. Settle down only when you find someone who makes it worthwhile.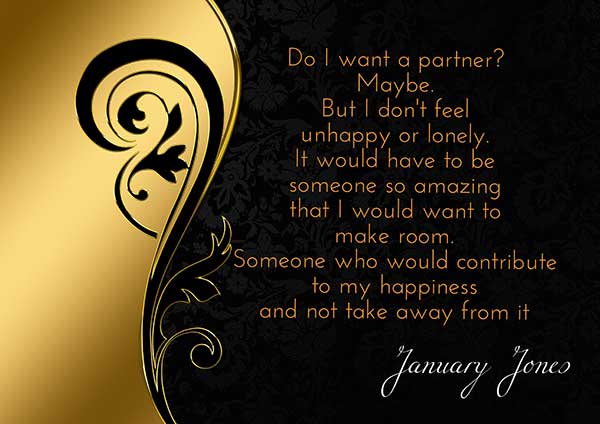 You love your freedom, don't you?
Who doesn't love to be a free bird? Well, the ones in a relationship, I guess.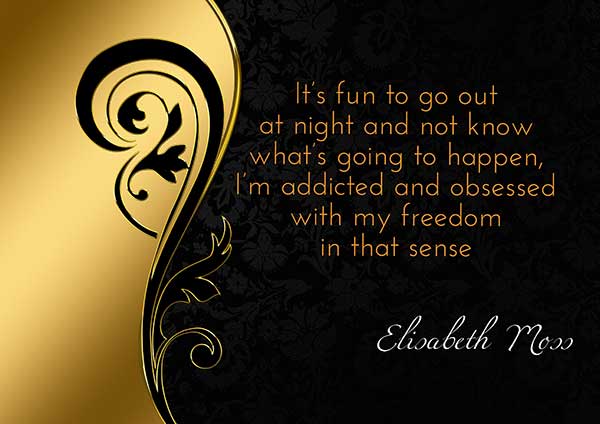 Being single is undoubtedly amazing
Single and loving it? Absolutely!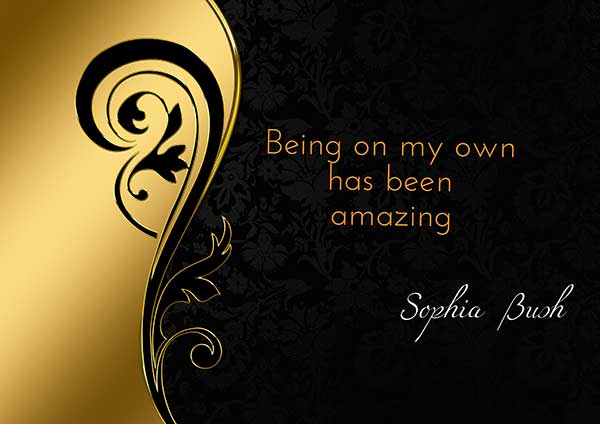 Single? These are Celebrity Quotes on Being single – Let us know in the comments below how much you love your life and if you are missing a relationship.