It is amazing when you find courageous females venturing into highly male-dominated arenas and creating unique identities for themselves. Bouncer sisters Mehrunnissa and her sister, Tarannum are examples of such characters.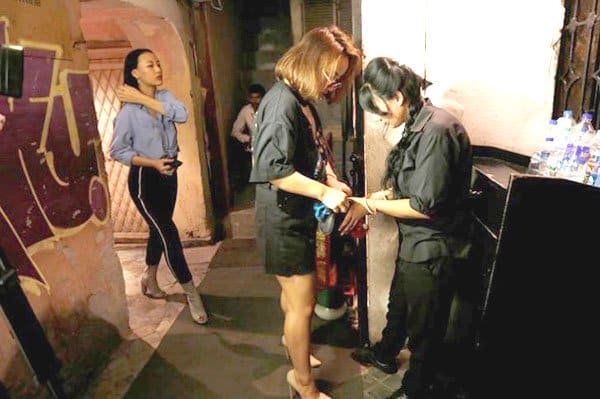 Bouncer sisters –
Both are bouncers at Delhi's bars! Yes, you heard it correctly – they are watchful night guards at places, which abound with all kinds of 'misbehaviour'!
The sisters belong to a large family comprising of their parents, three brothers and one more sister.
When their father experienced terrible business losses and lost property worth several lakhs, the family decided to relocate from Saharanpur to Delhi.
After their respective marriages, the sons separated from the family. It was left to Mehrunnissa to become the breadwinner for the rest of her family.
Thanks to the efforts of their broad-minded mother (Shama Parveen/Shashi Kala Mishra) and despite the conservative mindset of their father, the girls are educated. Mehrunnissa is a Master's in Hindi.
Since she was unable to fulfil her dream of becoming a police officer, Mehrunnissa grabbed the opportunity to become a security guard.
Her position has taken her to places like a PVR theatre, a Hyundai showroom, etc. She has even had the privilege of escorting VIPs and celebrities to events and malls across town.
Currently, Tarannum and she are bouncers at two different bars. Mehrunnissa works at Social, Hauz Khas Village in New Delhi. She begins work at 7 PM.
Both sisters are happy, for they receive respect from both, staff and guests. They are required to maintain security, as well as take charge of drunken women heckling misbehaving men! Senior staff step in should the going get too tough for the girls.
Despite having been in the industry for seven years, Mehrunnissa has not raised her fists inside the premises. Whenever there is the need for an altercation, she asks the person to step outside and meet her there.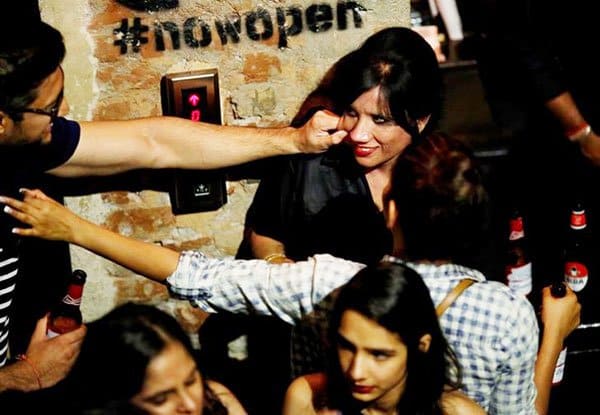 These are Bouncer sisters – Her parents are proud Mehrunnissa, because she has shown everyone the way. They are even happier with her cooking skills, which are being honed at a college in Gurugram.
Mehrunnissa attends cooking classes every morning.