Mumbai, December 16, 2017 : Under the initiative of one for all, all for one, Atharva foundation is taking new steps to reach our brave hearts soldiers.
The foundation is one of the most active NGO, which works on the ground level in India.
The dedicated teams of Atharva foundation are visiting various parts of the country to meet our Soldiers and their family. Recently one of the team had a tour of Assam and neighboring parts of north east, where they met with brig. Joshi Narayan Datta, sm (Retd) at Guwahati,  Director of the Directorate of Sainik Welfare, Government of Assam.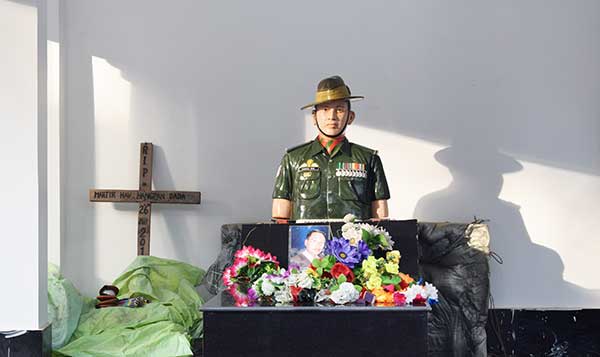 He shared his 36 yrs of experience in army background and talked about how welfare works for their retired army officials. The welfare Control and Co-ordinate the work of Zila Sainik Welfare Offices in the State and ensure their effective functioning.
The department also Maintains liaison with Ministries of the State, State undertaking and enterprises and Banks to seek vacancies for Ex-Servicemen and widows as per reservation policy of the State and as per recruitment rules, monitor such vacancies and ensure Ex-Servicemen or widows fill these up, and have the policy on reservation for Ex- Servicemen in the State amended in conformity with that the Centre.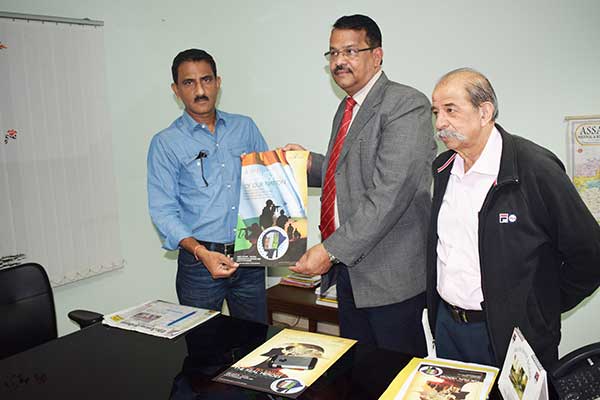 While moving towards Kamrup district of Assam, the team had a meeting with the family of late Havaldar Ramdhan Boro on the very same day, who got martyred in militant action in J&K in 2003. After this, team headed for Nagaon at guwahati and Tirap in Arunachal Pradesh to meet families of Late Jai singh Boro and Havaldar Hangpan Dada respectively. Meanwhile team also met with the families of Havaldar Durga Kante Doley and Capt. Late Jintu Gogoi. The team was accompanied by Shri Sunil Rane, Founder, Atharva Foundation and Convener Col. Sundhir Raje (Retd.).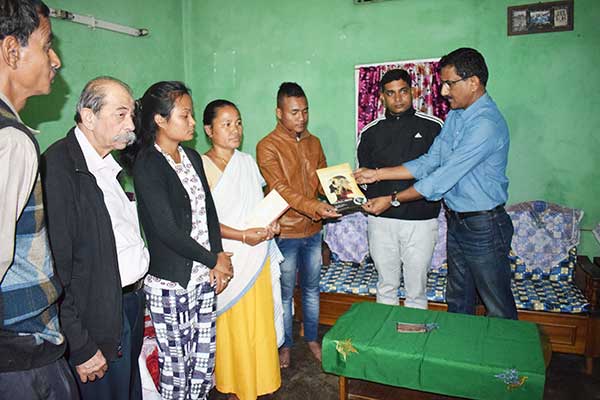 Team was visiting these places with a vision to honor our martyrs and their supreme sacrifice.
This "One For All, All For One" program is truly dedicated to welcome our real unsung Heroes' of the Country.This program seeks to raise awareness among the youth about the armed forces and their supreme sacrifice. It aims to inspire young people to take pride in these brave men and follow their path to serve their country.
The program will be held on 31st of January, 2018 with witnessing mass crowd of civilians and soldiers' family at NSCI dome in Worli, Mumbai.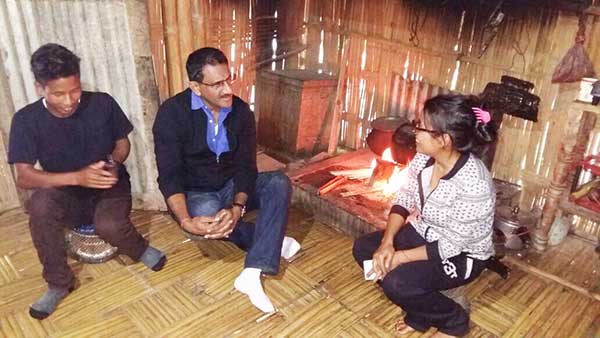 About Atharva Foundation:
Atharva Foundation is an initiative of ATHARVA EDUCATIONAL TRUST, which is the brain child of SHRI. SUNIL RANE. Shri. Sunil Rane believes that the growth of a nation depends on the growth of the various sections of its society. This noble thought has lead to the formation of ATHARVA FOUNDATION. Atharva Foundation dedicated to help our society by various social activities and aims to bring about a positive change in the lives of the less fortunate people of India.
Aim:
Our aim is to Impart Education and Training to women, children and youth so that they can live a self-reliant life of dignity and respect.